Whether you're taking on the Great Bristol Run, the Bath Half Marathon or simply enjoy running outside, take a look at these picturesque running routes that our supporters love.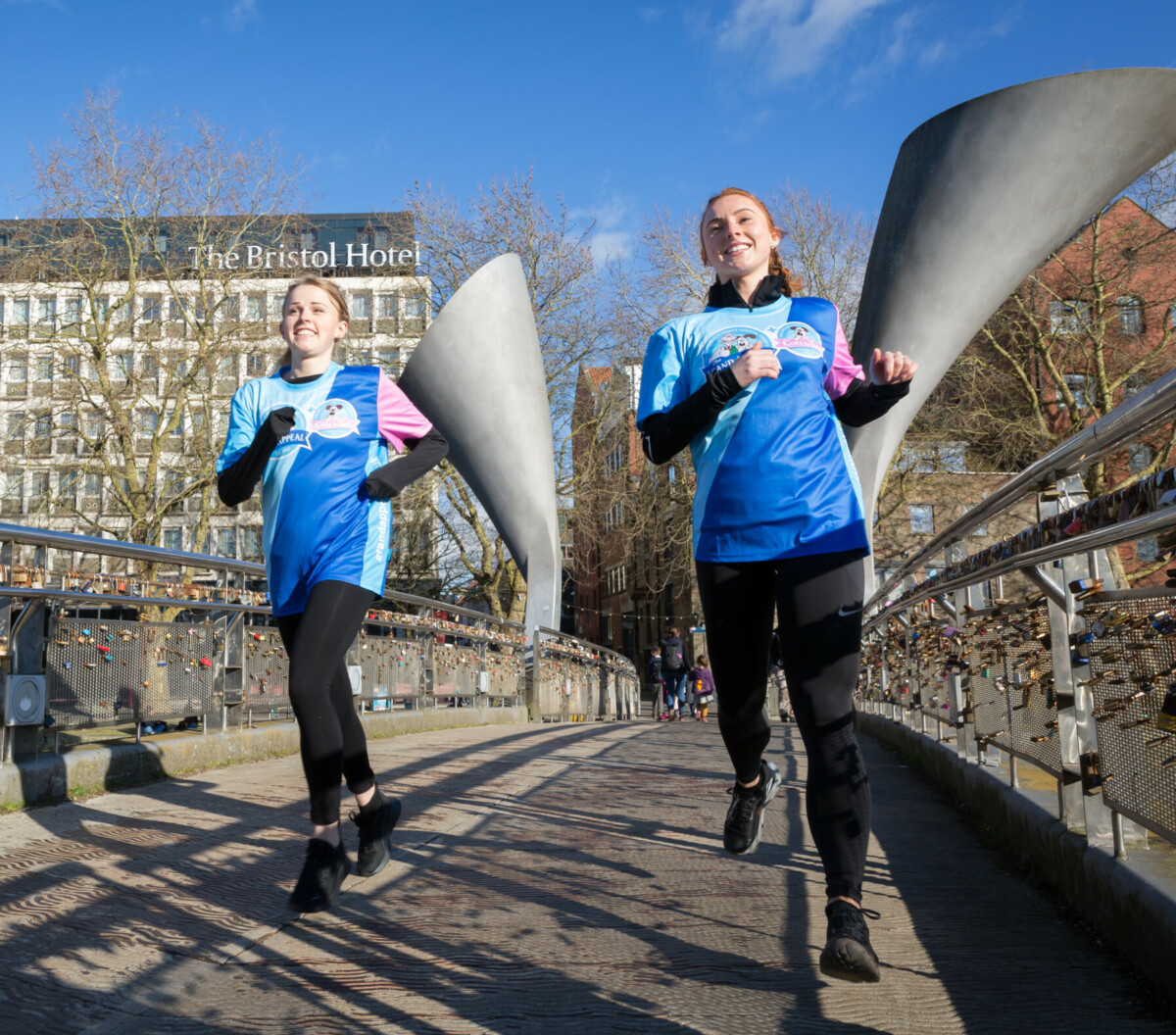 Run the Bath Half Marathon
Bristol Running Routes
The Downs, Clifton
Who else thinks The Downs is one of the most beautiful places to go running? Admittedly it can be very hot in peak summer but there is plenty of shade beneath the trees and open space so you can easily keep your distance from other runners.
Now, let's talk distance! If you run the perimeter of The Downs it is nearly a perfect 5km route, or you can run the inner triangle which is just over a mile. It has the perfect mix of grass/terrain running, paths and road, but there are also a few hills for those much-needed but very exhausting hill sprints.
Written by fundraiser Chloe.
---
Bristol Harbourside
The Bristol Harbourside loop has to be my go-to running route! It takes little navigating and the Bristol landmarks you see along the way make a great distraction from the challenges of the run itself.
You can start from anywhere you like on the loop and follow the river around until you reach where you started. Tracking the distance on your phone or sports watch will help ensure you reach the distance you have set yourself. It's a great route if you want a quick 5k or it's easy enough to carry onto the Portway or to Temple Quay to extend your run to 10k or even a 21.1k route.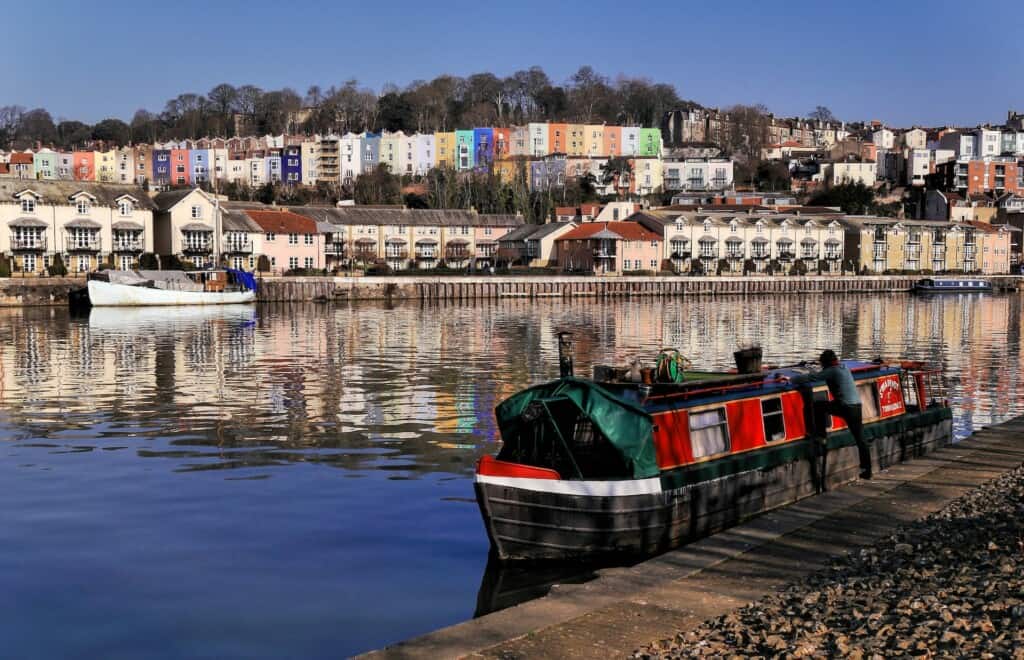 Steph's top tips:
It can get busy so the earlier you can get up and go the quieter the path will be – well worth it in my opinion!
There isn't much shade so bear this in mind if it's a hot day – bring water and a hat.
Written by fundraiser Steph.
---
Bristol to Bath Railway Path
If you're looking for a scenic route this one's for you. The Bristol to Bath railway path is a long path that stretches for miles, providing you with a very easy run route without having to worry about cars or traffic. It starts from St Philips Road in Bristol and travels all the way to Pulteney Bridge in Bath, which is around 15 miles each way.
If you start from Bristol and run roughly 6 miles you will find the lovely Warmley Waiting Room which offers coffee (and bacon rolls), essential for a mid-run! Then once you've run your way back you've covered your 13.1 miles!
Written by fundraiser Chloe.
---
Beyond Bristol
We know that many of our supporters live all over the South West. That's why we've compiled a cracking list of locations, so that you can find the running route that's right for you.
Bourton-on-the-Water
While Bristol will always be a special place for me to run having completed my first event there in 2018 most of my runs take place around the village of Bourton-on-the-Water. I think it really is a lovely place to run. Granted, some of the longer runs can be quite repetitive or disappear down one of the many little tracks or fields that seemingly hide away but with its ever-changing scenery there's always something new to see.
My favourite stretch to run is along the river as it weaves its way through the high street and under the bridges. This area is particularly enjoyable early in the morning or late at night when the crowds have subsided and you can enjoy the views of the banks.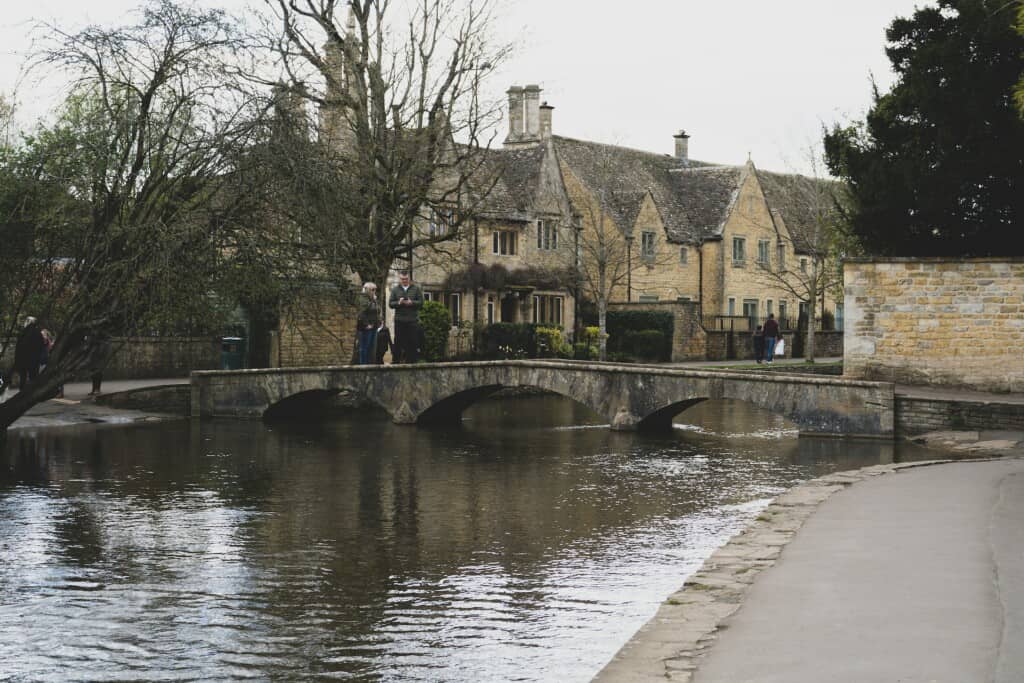 Steve's top tips for running:
Invest in a good pair of shoes
Mix up your runs to keep it interesting
Whether it's time, distance, routes or doing a speed run, just make sure you change up your routine
Most importantly, listen to your body and adapt the run as you go
---
Somerset – Cheddar Gorge
Although Cheddar Gorge is a tough climb (whichever way you go!) it's a beautiful view and a great descent. You can't help but feel like you are on a mini-adventure when on a run in Cheddar Gorge! Filled with walkers, families and runners, it really is a place where the outdoors is enjoyed by everyone. You can make a run around Cheddar as long or as short as you like. Whichever way you go just watch out for the mountain goats!
You can enjoy all types of terrain on runs around Cheddar:
Fields – to admire the beautiful farmland.
Woodlands – it's always great to stretch out the legs on any woodland trail. I love following a winding trail through trees. You might even be lucky enough to see some wild animals!
Roads – you can add in as much or as little road as you like. I try to avoid the road usually but around that area, it doesn't bother me as the views are still great
Valley bottom – it's great to follow the woodland trail down the side of the Gorge to cross over the road and then run through the rocky valley bottom for it to open up again onto farmland.
Written by fundraiser Beth.
---
North West England – The Lake District
Although there are some tough climbs at The Lake District, it is such a great feeling to run up and be rewarded with amazing views.
The Fairfield Horseshoe is one of my favourite routes to run or hike. There is a ridge walk from Rydal or Ambleside which is a circular route offering views in all directions. This is a 16km run/hike, which doesn't sound so long but the ups and downs take their toll!
Setting out on any trail run is my kind of happy Sunday, followed of course by coffee, brunch and a cake… After all, that's why we run right?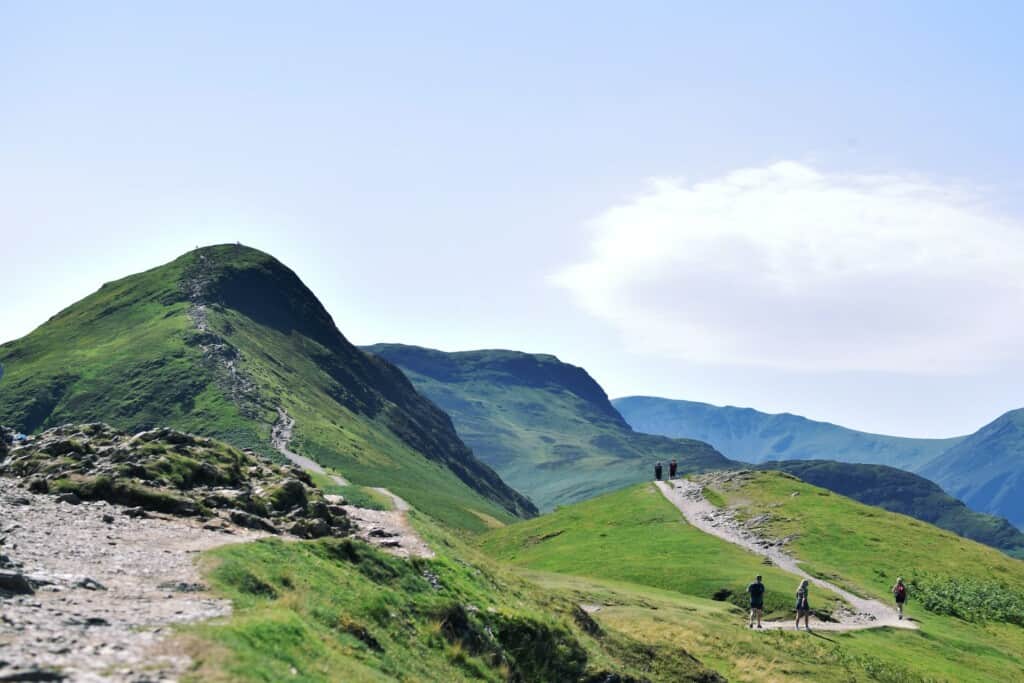 Written by fundraiser Beth.
---
North East Somerset
My favourite place to run is from my front door. There I said it – sure running in the Yorkshire Dales, the Cotswolds or the Mendips is amazing but nothing beats being able to pull on my trainers and just run. No thinking about my route – it's just me and the (usually wet and muddy) trail.
I live in Midsomer Norton, so I am hugely blessed to be able to run off-road without any difficulties. I turn left out of my house, down the snicket, onto the Norton Radstock greenway and on the old railway line that now joins with the Two Tunnels Greenway and the Colliers Way. After a short stretch over the greenway, I head up the killer climb of Millard's Hill, and onto the old Roman Road (Fosseway) that stretched from Exeter all the way to Lincoln.
From here I drop down the steep grassy bank, where you can just take the brakes off and pretend you are a child running down the hill. Next up is the slippery little footbridge and along the valley to Clandown Bottom. From here a plod up to the quaintly named Lovers Lane, before dropping back down to the Greenway to get home.
It's a nice run but I really love it because I can start from my front door – winner, winner!
Written by fundraiser Nathan.
Are you ready to take on a new running challenge? Whether you're Bristol-based or live further afield, there really is a route for everyone. Take a look at our events page and sign up for a running event that suits you.