Last year, Sarah and five of her friends did something extraordinary and took on our Land's End to Bristol challenge. We caught up with her to hear about her experience and why she thinks this challenge is just so special!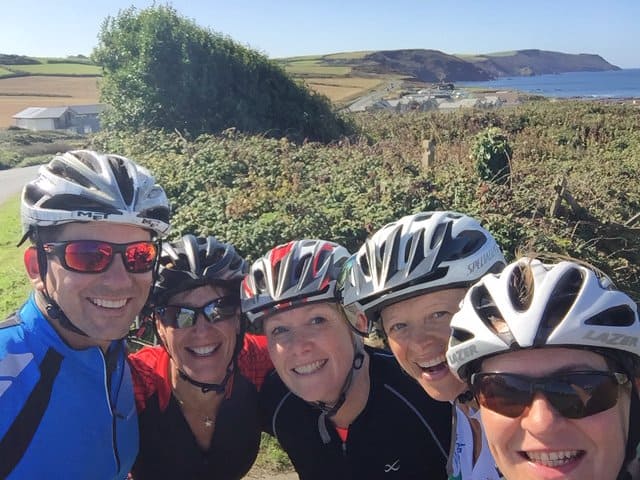 "Thinking back to my Land's End to Bristol experience brings back fond memories. Admittedly, it pushed me physically, mentally and emotionally but that's the very reason the challenge was so worthwhile.
"I decided to join 'Team Grand Appeal' after my six-year-old daughter Kara was diagnosed with Leukaemia in October 2018. Bristol Children's Hospital soon became our second home.
"From being excited to see the Play Assistants and Music Therapist to wondering how her room would be decorated and what scans she might have, not once was Kara scared about being in hospital. We realised how much the work of The Grand Appeal had impacted on our daughter's life throughout a seriously dreadful time.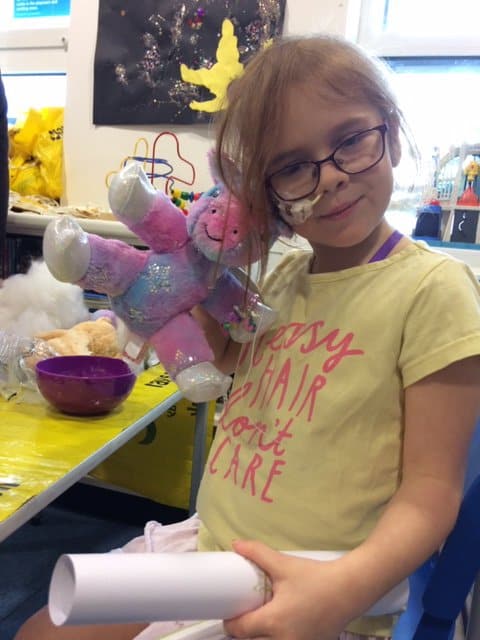 "Land's End to Bristol seemed like an obvious choice to raise funds for an invaluable charity and support other children who find themselves as sick as Kara did. What's not to love about the breath-taking English countryside and (hopefully) some sunshine?
"And I wasn't going to do it alone. I roped in five friends – a mixture of mums from Kara's school and friends we'd met on previous sporting challenges. It meant that although there was a fair few of us who had some experience there were also others who had never even cycled an event before!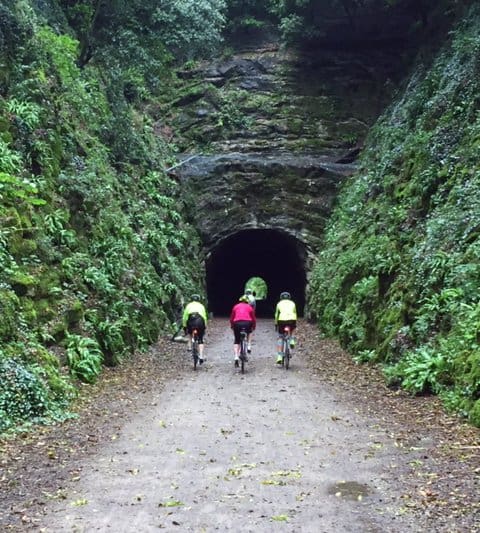 "For me – I was looking forward to long days of exercising and chatting to friends old and new (and the four days of not having to think about cooking, washing or cleaning!) but there was also a fundraising target to think about.
"We organised all sorts – Wrong Trousers Days, coffee mornings and raffles, cake sales, our own Just Giving pages and we even hosted a comedy night and auction.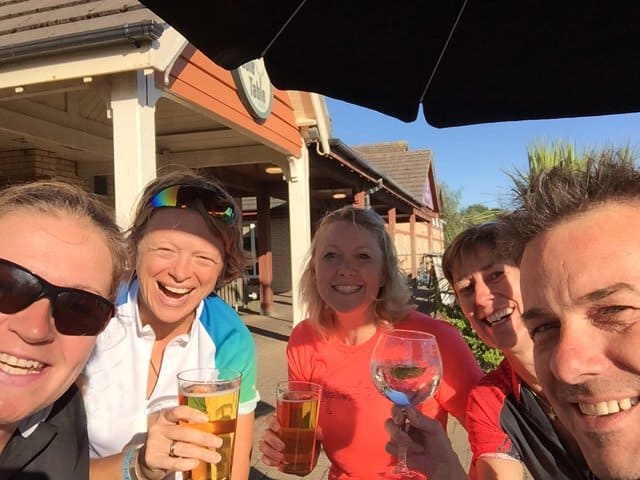 "But when it came to sitting on two wheels and pedalling – that proved to be a bit harder! The incredible blue skies made it slightly more bearable but the hills were relentless. However, at the end of each day, there were beers, hot baths, a good meal and a comfy bed so you were soon ready to do it all over again.
"Best of all, you really felt the team spirit. It was so special to share the highs and lows with close friends, knowing that we'd all raised a significant amount of money which will help many more children and families in the future.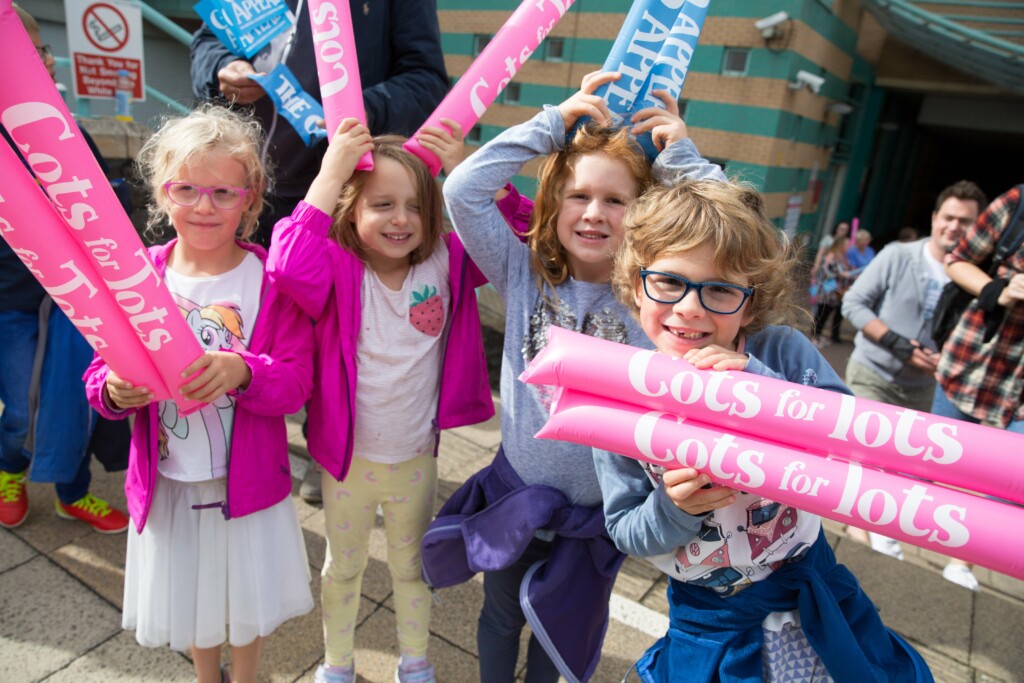 "On day four we knew the end was in sight. Finishing outside Bristol Children's Hospital was incredibly emotional – there was barely a dry eye from any of the riders! The cheers, the banner waving and the clapping from children, families and hospital staff was truly magical. It made me realise the aches and pains from those hill climbs had all been worth it."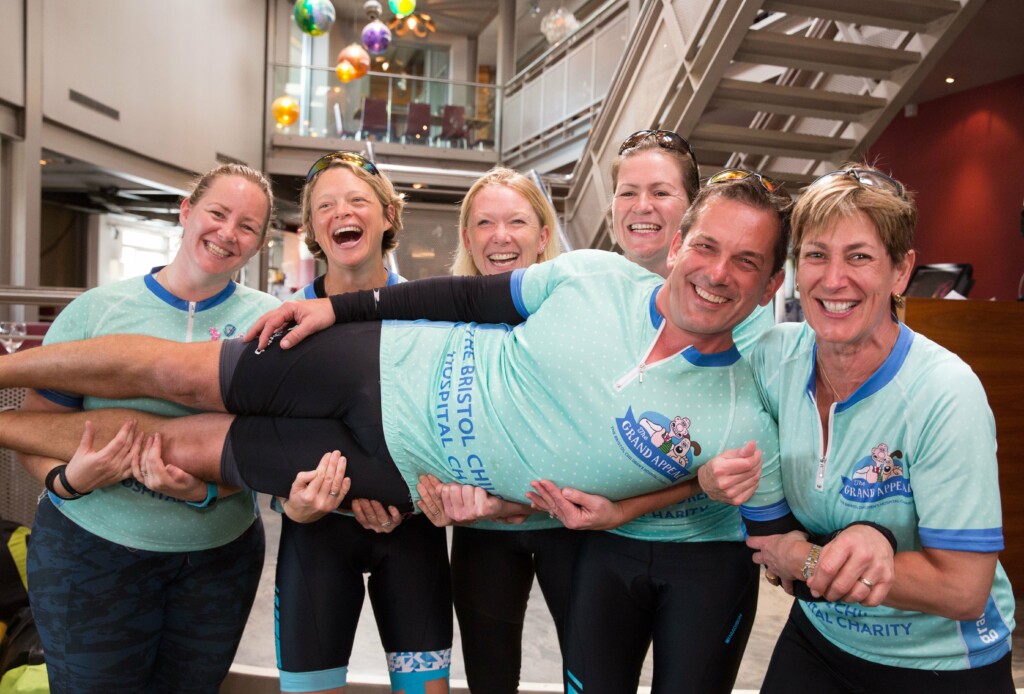 Could you do something unforgettable this year and follow in the footsteps of Sarah and her friends?
If you consider yourself a cycling enthusiast wanting to give back, or you're a beginner looking for a challenge, our scenic and social ride is a perfect chance to achieve a fantastic personal goal.
For more information about events, contact Stacey today.