Last year, Jen held a Wallace & Gromit's BIG Bake sale at work… and raised over £500! It was great fun, easy to set up and really brought the community spirit to the office. She held the bake sale as part of her wider fundraising for her Cardiff Half Marathon race. Over the years, she's taken on many events in loving memory of Hattie – the daughter of a very dear friend.
Jen held two bake sales over two days. The first was at home, where she invited friends, family, colleagues and neighbours to come and fill up on goodies – there was even a bouncy castle! The second, she held at her office – something everyone loved.
She shares with us why it's the perfect fundraising challenge for you and your colleagues.
Baking for the office
"The Wallace & Gromit's BIG Bake sale was a great way to boost my fundraising target. It's a wonderful way to bring people together and a cake sale always lifts the morale in the office!"

Jen
Everything sold, from her homemade cakes to her mother-in-law's baked goods and her daughter's chocolate brownies. She even followed the giant smart cookie recipe provided in her BIG Bake resource pack – which went down a treat!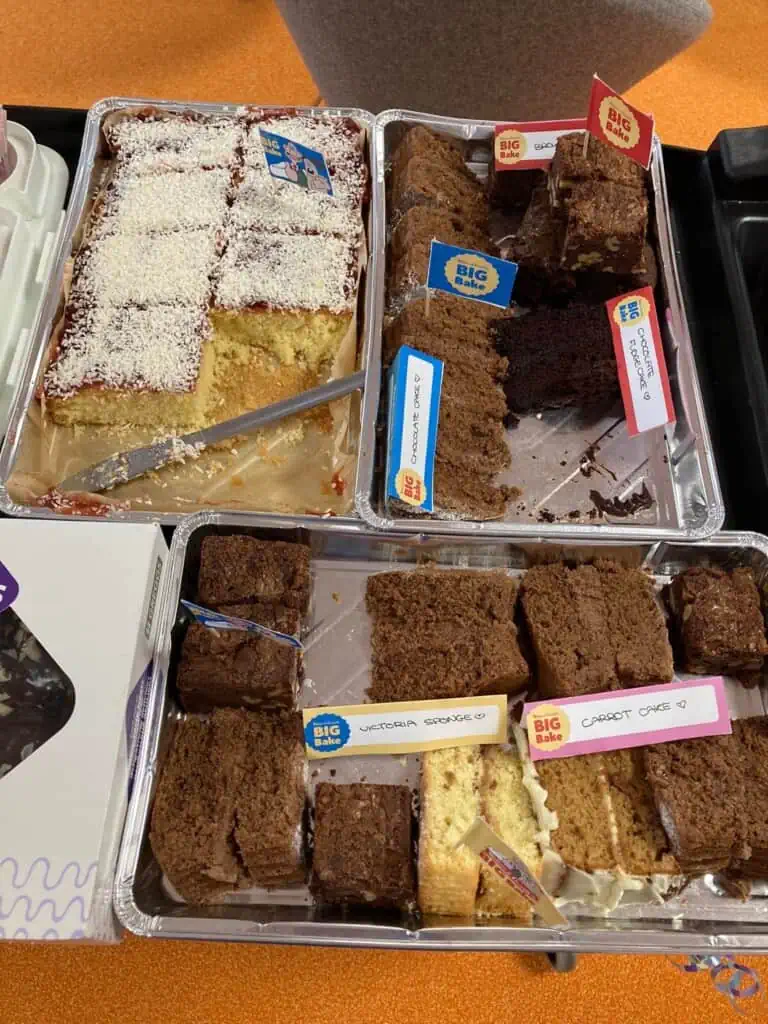 Before the pandemic, bake sales were a regular occurrence at Jen's workplace. Jen brought back an office favourite, and everyone was ready with their money when she unveiled trays of treats.
Her cake sale lifted morale in the office, and everyone got stuck in to help, from putting up posters to helping her set up on the day.
"Before the pandemic there used to be regular cake sales, but we haven't had one for a while, so it was great to be able to do this again and for such a wonderful cause. Everyone loves a cake sale in the office, so they were all ready with their money when I came round with the trolly!"

Jen
Jen also made the most of the free BIG Bake resources she got when she signed up to take part, and it really helped complete the bake sale.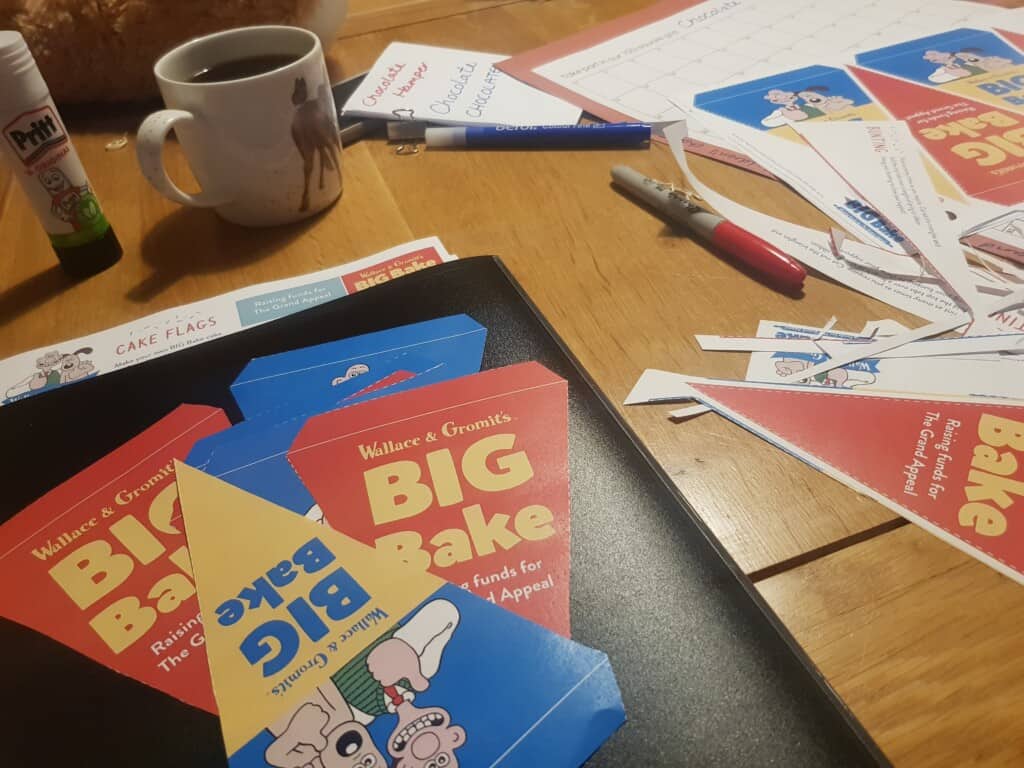 "I used loads of resources including the bunting, cake flags, labels, the sweepstake and the posters! Georgina from The Grand Appeal sent me some stickers, balloons and a charity bucket as well. My favourite has to be the cake flags, there were really easy and fun to make, and they were great a finishing touch to the display."

Jen
We asked Jen for her advice to people who want to take on their own Wallace & Gromit's BIG Bake sale. Here's what she said…
"Go for it. It's so much fun and loads of people get involved to help out. Reach out to family and friends to help bake and keep the kettle full!"
A huge thank you to Jen for her dedicated fundraising and for helping to spread the word.
Feeling inspired by Jen's sugary, scrumptious fundraising?
Hold your own Wallace & Gromit's BIG Bake sale and bring a little sweetness to your workplace.
Wallace & Gromit's BIG Bake is kindly sponsored by Rotec Hydraulics Ltd.