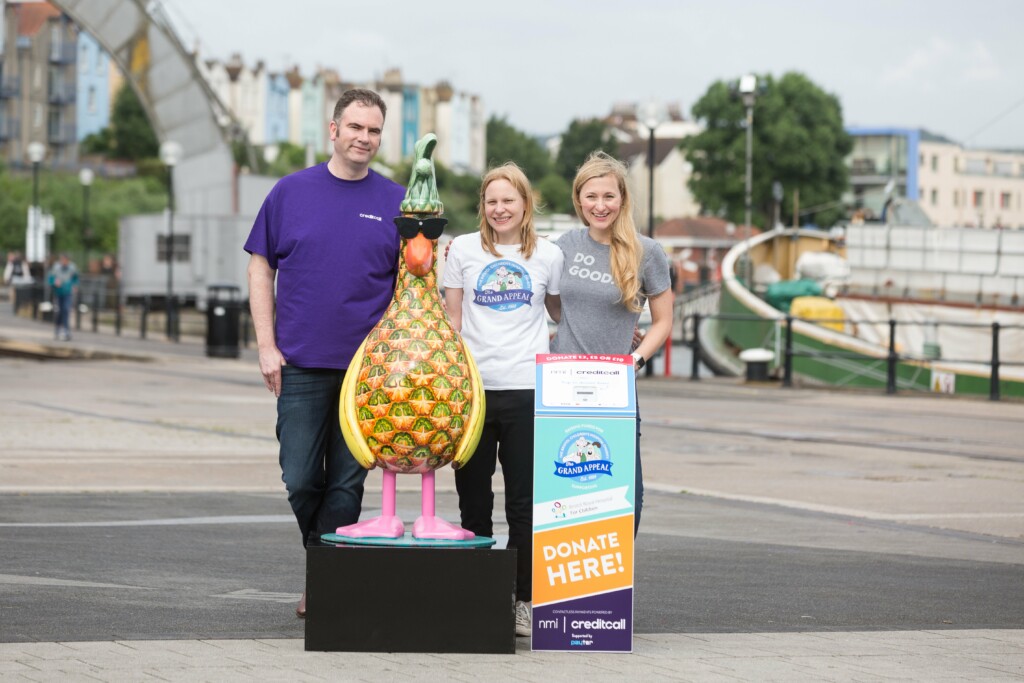 Gromit Unleashed 2 is first charity arts trail in the world to incorporate contactless donation points thanks to our trailblazer Creditcall.
Creditcall, a payments solution company, with the support of Payter, the contactless payment terminal manufacturer, has given a major fundraising boost to our Gromit Unleashed trail with the free installation of 17 contactless donation points, together with the development of a new online donations portal and a 'charity of the year' fundraising partnership.
17 contactless donation portals located next to trail sculptures throughout Bristol are equipped with contactless payment points. Trail visitors can donate £2, £5 or £10 to Bristol Children's Hospital using credit and debit cards, Apple Pay and Google Pay.
Creditcall is one of four official 'Trailblazer' partners, including University of Bristol, Renishaw and Rolls-Royce who are helping The Grand Appeal create a unique, innovative arts trail and showcase Bristol's rich engineering heritage and the city's reputation as an internationally renowned creative and technological hub.
Creditcall, an NMI company with offices in heart of Bristol, New York, Salt Lake City and Chicago, has already installed additional donation terminals on site in Bristol Children's Hospital, The Grand Appeal's fundraising office and its Gromit Unleashed flagship store at The Mall at Cribbs Causeway. Creditcall's own CSO and CIO, Jeremy Gumbley has also privately sponsored a Feathers McGraw sculpture as part of his ongoing support of The Grand Appeal.
With new figures highlighting the increase in contactless payments, contactless cards and payments are now routinely described as the continent's 'new normal' way to pay across Europe, and have introduced a quicker and simpler way for people to support charitable causes. Figures from UK Finance identified that almost two thirds (63 per cent) of people in the UK now regularly use contactless.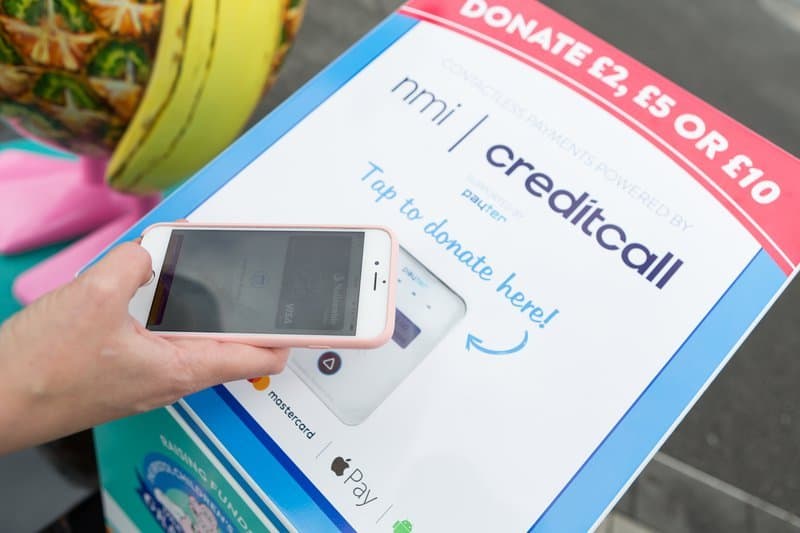 Ingrid Anusic, Senior Vice President of Marketing of Creditcall/NMI said: "We're so proud to support a fantastic charity that raises millions for the vital Bristol Children's Hospital. Contactless is fast becoming the public's preferred payment method and together with Payter, our expertise in this space will make a uniquely valuable contribution to a cause very close to our hearts, right on our doorstep."
Remco Willemse, MD at Amsterdam-based company Payter, added: "Payter's donation terminals will make a real difference to the charity's fundraising efforts. The contactless user-experience is second to none and the fact that the terminals are situated on the trail, next to the sculptures means that donations become a key part of the whole arts trail experience. We're thrilled to partner with Creditcall on this project and support this very worthy cause."
Below are the sculptures that are fitted with a contactless donation point:
The Howl at the RWA – raising funds for cardiac
Light as a Feather at Clifton Suspension Bridge – raising funds for Children's Cancer Unit
*Long John Wallace at Cascade Steps, Harbourside – raising funds for Surgery & Theatres
Prima Featherina at Bristol Royal Marriott Hotel– raising funds for the Neonatal Intensive Care Unit
Rocket Man at Bristol Children's Hospital – Raising funds for Neurosurgery
Caractacus Paws at The Galleries – raising funds for the Paediatric Intensive Care Unit
Cracking Build, Gromit at Cabot Circus – raising funds for the Emergency Department
The Hound of Music at Gardiner Haskins – raising funds for Music Therapy, Play & arts
Gromit P. Sullivan at the GU Shop at The Mall at Cribbs Causeway – raising funds for Major Trauma
Swallows and Amazons at Willow Brook Centre, Bradley Stoke – raising funds for the Palliative Care & Bereavement Support Service
Raising funds for Bristol Children's Hospital as a whole:
*Alex the Lion at M Shed Square
*A Grand Tribute at Millennium Square
Feathertron 3000 at Bristol Energy
Gromitronic at M Shed
One in Minion at Bristol Marriott City Centre
Gromjet at Aerospace Bristol
A Grand Gromplication at Bristol Museum and Art Gallery
*These sculptures are located at Aardman until July 25th.