Welcome art lovers from Bristol and afar to The Grand Aard Auction
The Grand Aard Auction is a fantastic opportunity for you to bid virtually for over 45 unique artworks curated by the team at Aardman. The lots include local Bristol artists, Aardman creatives and Nick Park, the creator of world-renowned Wallace & Gromit. Each piece has been kindly donated, and all proceeds will provide vital funding for sick children at Bristol Children's Hospital.
Explore our lots, and you'll see a wide variety of artwork to suit all tastes, from famous Bristol artists Cheo to Peski Studio.
If you are a fan of the animated adventures by Aardman, don't miss the sketches and prints available in this auction. Will you be lucky enough to bid and become the proud owner of an original drawing of Wallace & Gromit by Nick Park, a print of Timmy from Timmy Time, illustrated by Richard Edmunds, or the set of Wallace & Gromit-inspired nesting dolls designed by Beth Quinton.
Where will your money go?

Every purchase from this cracking auction will help save lives at Bristol Children's Hospital. It's thanks to your generosity that we can fund life-saving equipment, accommodation for parents, sensory play therapy and so much more. If you want to own some amazing artwork AND be a fundraising hero all at the same time, make a bid now.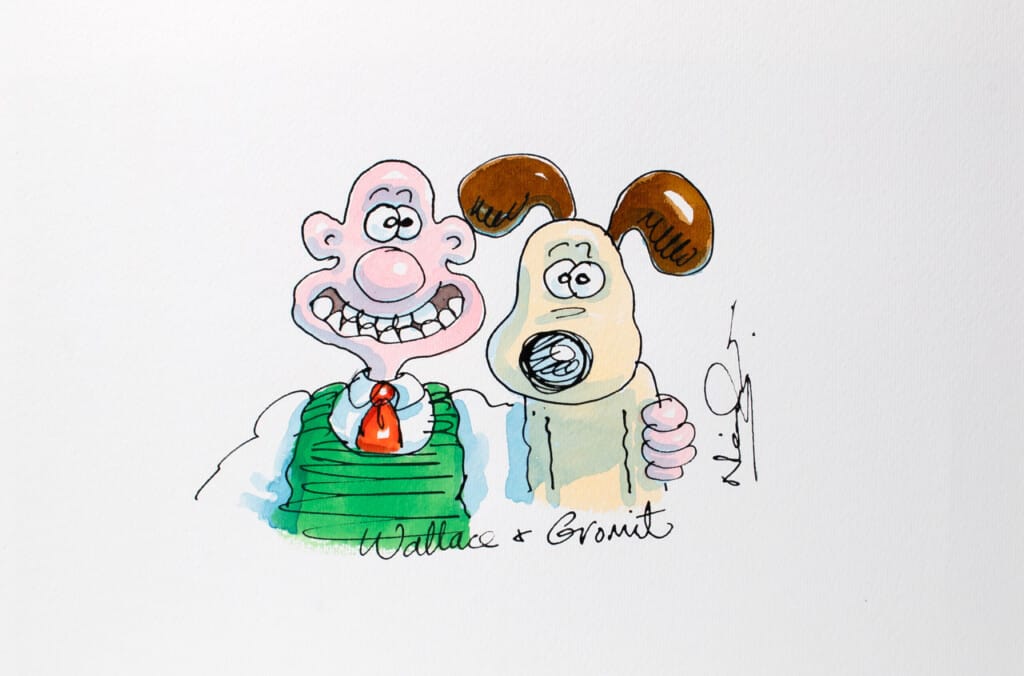 Who are the artists?

All sorts! There's Nick Park, our charity patron, Aardman director, producer and the creator of Wallace & Gromit. Known for the Oscar-winning films The Wrong Trousers and A Close Shave, Nick is kindly kicking off our auction. Who wouldn't want to add this limited edition, signed original illustration of the much-loved Wallace & Gromit to their walls?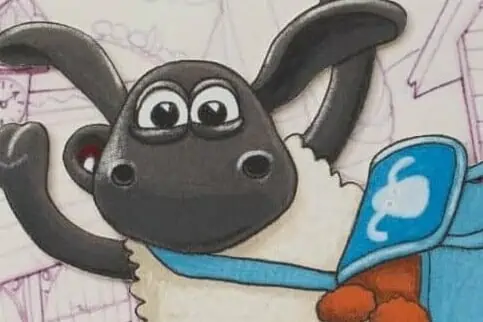 It's Timmy Time! by Richard Edmunds

Presenting the youngest member of the Shaun the Sheep flock to our auction, Timmy. This striking image will brighten any little ones or big kids' bedrooms. Artist Richard Edmunds has kindly donated this dynamic signed print of Timmy jumping with a satchel. Richard is the production designer and art director for Timmy Time. He has many credits for Aardman up his sleeve – from the Shaun the Sheep Movie, Shaun the Sheep Farmageddon, Robin Robin and Chicken Run 2, to name just a few.
Whatever your budget, this is your chance to purchase something extra special. With Christmas around the corner, what would make a better gift than an original piece of art, sculpture, or a signed print with all the profits going to Bristol Children's Hospital? Happy bidding!
The bidding begins Thursday 13 October and ends at 5 pm on Sunday 23 October.