Add a touch of Bristol blue to your home and support brave children like Kara. Beautiful, bespoke and hand-crafted, Bristol Blue Glass has created two truly unique gifts and will be donating to Bristol Children's Hospital through every purchase.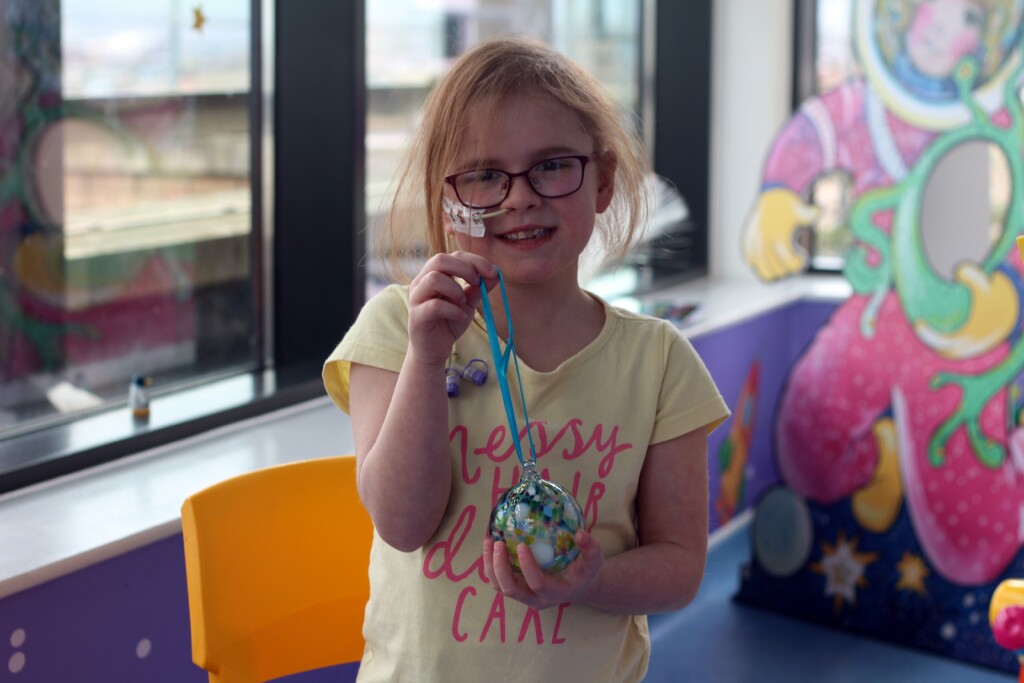 With shimmering hues of Grand Appeal blue, both the bauble and charm bead make a memorable gift for that special someone.
We're delighted to partner with an organisation so keen on making an incredible contribution to their local community.
Buy a bespoke bauble or charm bead and all profits will benefit Bristol Children's Hospital. Grab yours now and make a difference.
We're immensely proud to give back to the city we call home by supporting the vital work of Bristol Children's Hospital. We've supported local charities since 1988 and are delighted to be fundraising for The Grand Appeal.

Suzanne Adlington, Bristol Blue Glass Director