Whether you live in Bath or just fancy a change of scene, Bath has a lot to offer for a beginner or seasoned runner.
Be prepared for a few hills and you'll be treated to some beautiful and unique scenery.
When planning a route in Bath, I generally try to mix up some flat parts and hills as well as some town-based runs mixed with runs that take you out into the beautiful surrounding areas. Here are a few of my favourite areas in Bath to run.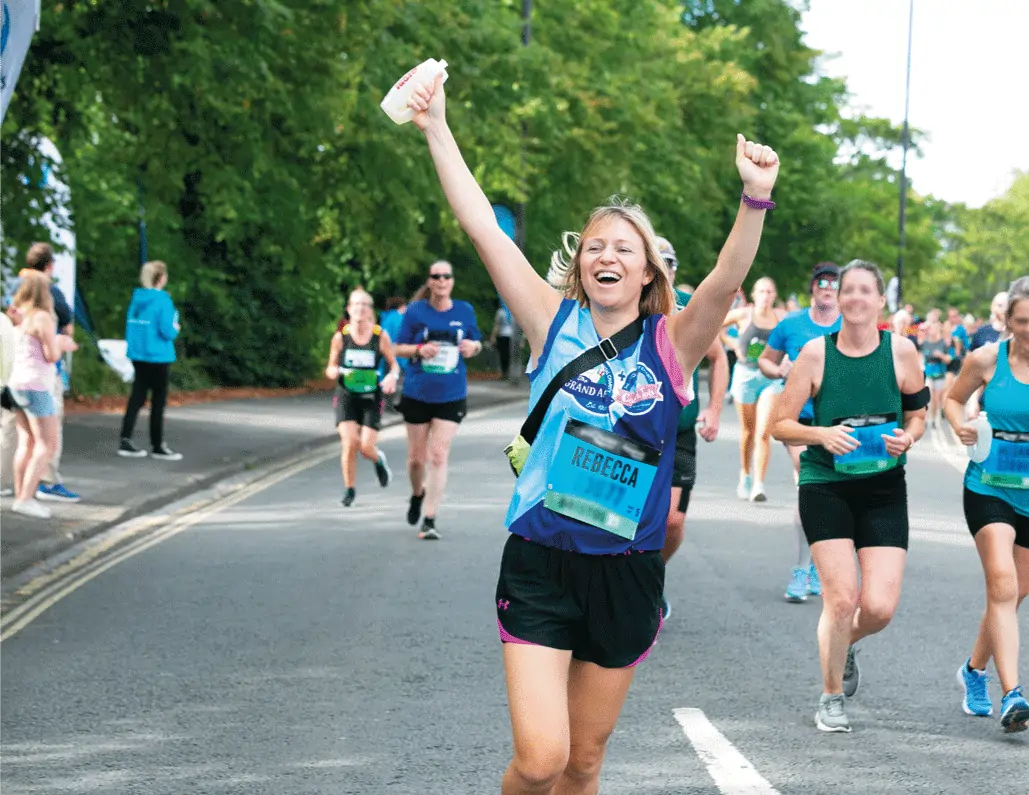 Take your running even further…
Register for one of our charity places for the Bath Half Marathon.
The Avon and Kennet Canal
The Avon and Kennet Canal is a classic place to begin your run. It is completely flat and goes on for miles and it is also ideal as a training ground, not to mention the picturesque scenery of canal boats and ducks.
You can join the canal at several different points. Try starting at Bath Spa and join the canal route next to one of the locks. Then you can run as far as you would like (it goes all the way to Reading!) or there several places to leave the path and branch out to the rest of Bath.
If you run as far as Bathampton there is also a pub (for toilets and a lemonade). Find the full route here.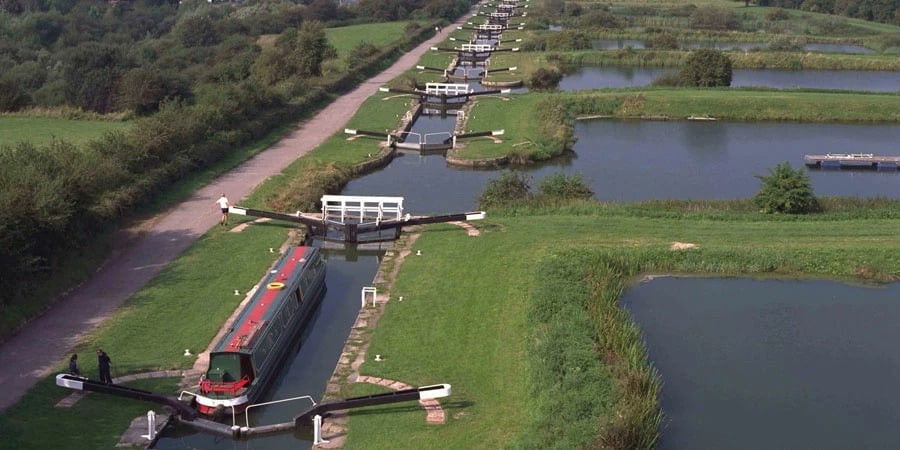 ---
Two Tunnels
For a variation of terrain and inclines, I would highly recommend Two Tunnels Greenway. You can access it easily from either Bath Spa or Oldfield Park train stations and it leads you out of Bath and along the historic The Somerset & Dorset Railway line. It is a leafy path sprinkled with a few slopes and a couple of tough patches but no huge hills.
The best aspect of this run is the shade! On a hot day this route is ideal because not only are you shaded by trees nearly the whole way around but you also get to experience the unique experience of running through a tunnel.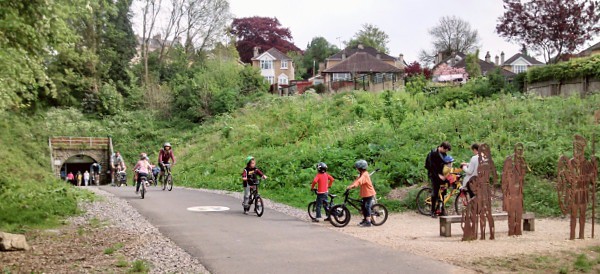 The route has two tunnels, the first is quite short (at 408m) and the second; Combe Down Tunnel, stretches for an impressive 1672m. You'll enjoy the coolness of the underground stonework, atmospheric floor lighting and there is even soothing music playing along the way. It is quite the experience!
Although it can be strange to get used to, it really splits up the run and you will tend to run quicker in the cool tunnels. You can split the route into smaller loops of a few miles or you can take on the challenge of a half marathon route. You can find the full route here.
---
Bath Town Centre
Sometimes it's nice to have a route where differing inclines keep you on your toes and varying surroundings keep your mind off running. Bath is full of gorgeous crescents, green parks, and footpaths so you can always pick a point and start a loop from wherever you fancy.
For example, you could start at Queen's Square, run uphill to the Circus buildings, past the magnificent Royal Crescent and then join Royal Victoria Park where you can loop back through the trees to create a pretty circuit, which is around 1.8 miles. There are also routes where you can start in town and join the canal or river route.
If you wanted to experience a slower part of town you could start at the top of Bath at Camden Crescent and then run down into Larkhall, a pretty little village on the edge of Bath (try your best to avoid the doughnuts in the windows of their bakeries) and then join the canal which will bring you back into town via Sydney Gardens.
And if you want to really show off you can make it a loop by running straight uphill back to the crescent. I would not recommend this on a hot day!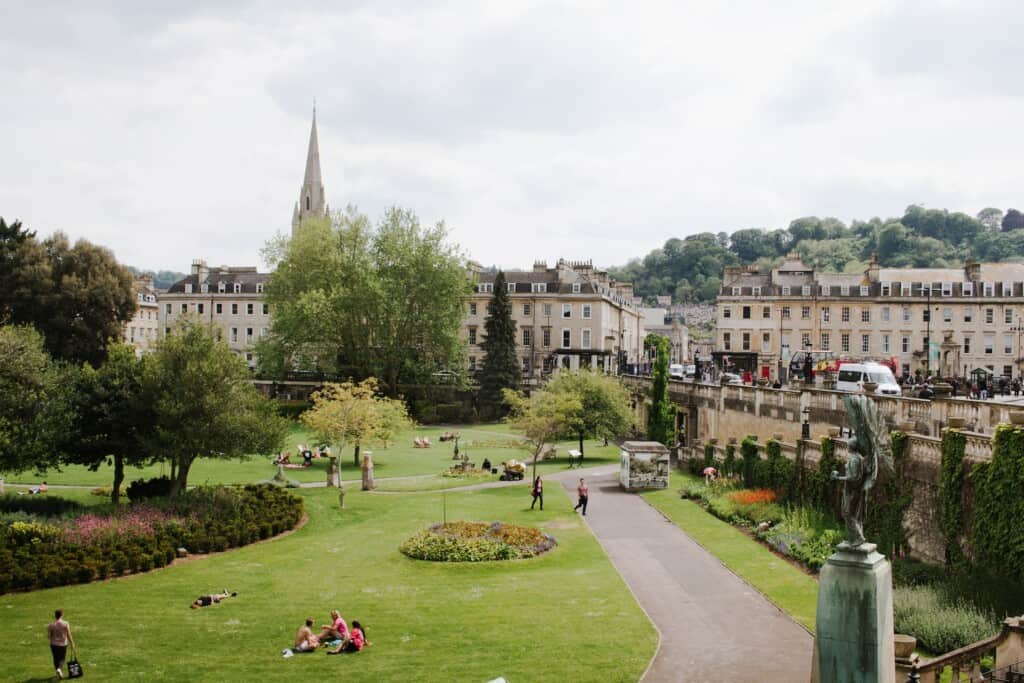 ---
The River Avon
Another popular flat route for runners is along the River Avon which starts at the iconic Pulteney Weir. The route runs through the centre of Bath, through Oldfield park and past lots of lovely places for a pitstop. The fork at the end will either bring you either left to the Boathouse pub or will continue on towards Bristol (13 miles to Bristol) It is again an easy route surrounded by nature and can easily be turned into a loop.
---
If you're feeling adventurous or want to take your training to the next level you could also take on the Bath Half Marathon route which thousands of runners take on every year in October. You can find the route here.
Why not sign up for the actual race? Public entry is available here or you can run for us in one of our charity places! The race is hugely popular, it takes you right through Bath and it is one of the flattest half marathons around so you're onto a winner.
Written by fundraiser… and runner Meg.