Every day over the festive period, at least two children will find themselves in need of life-saving care from the Paediatric Intensive Care Unit.
Last year, five-month-old Archie was one of them, after a common cold left him fighting for his life. Here, his mum Emma remembers that harrowing time, and tells you how a gift from you this Christmas will help provide extraordinary care.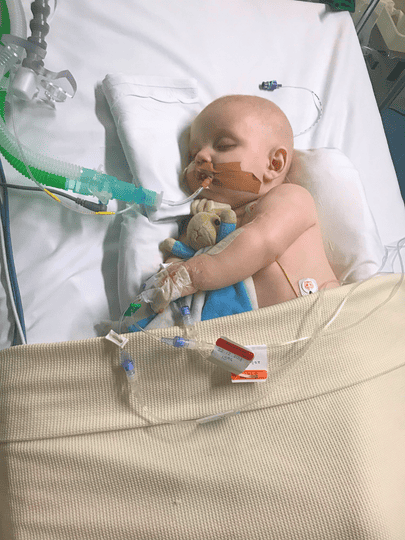 Christmas is the time of year for giving and sharing special moments with those you love. But for many of us, it's also a time that brings coughs, colds and fevers.
I remember when Archie caught his cold. It was the week before Christmas, and it started out with all the usual symptoms. Soon though, his temperature soared to 40°C, he wasn't breathing well and wouldn't feed. It was at that moment I knew something was seriously wrong. I rushed him to our local A&E in Swindon, and after being treated, his temperature started to drop, so we returned home.
Later that night, it rocketed back up again, and he starting grunting with every breath he took. We found ourselves back at our local hospital, where we were told Archie had bronchiolitis, and after further tests, a secondary chest infection. He was put on oxygen and given a feeding tube, but nothing seemed to be working. By day three we were on the High Dependency Unit.
I had hardly slept and decided to take a shower when I heard a terrible screeching noise. I realised with horror, as I rushed into the room, that that sound was coming from Archie. He couldn't breathe.

Emma, Archie's mum
Suddenly, a team of doctors and nurses rushed to his side and put him on a ventilator. The next thing I knew, we were in an ambulance, on our way to the specialist Paediatric Intensive Care Unit (PICU) at Bristol Children's Hospital. I was simply numb, and could only stare at my little boy on life support thinking: I can't believe all this is because of a cold.
As soon as we got to PICU, the team confirmed his airway had completely closed around the tube which was keeping him alive.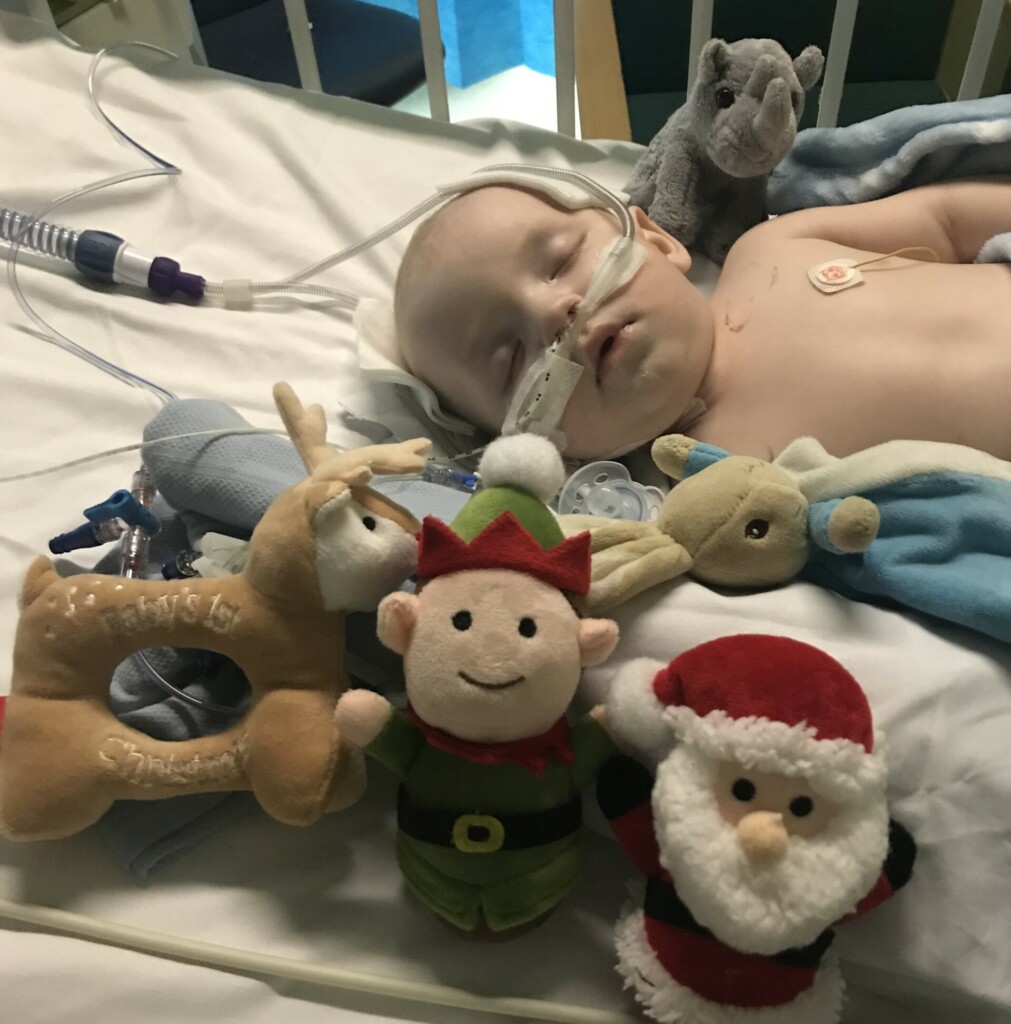 It was absolutely devastating seeing him in an induced coma, wires going in and out of his little body just to keep him breathing. I couldn't even hold him. All me and my partner Richard could do was wait, watch and listen for any sign that our gorgeous little boy was recovering.
Thankfully Christmas came a little bit early for us. On 24 December, Archie was strong enough to be taken off the ventilator and I finally got to cuddle him. It was the best present I've ever had.
Whatever you're able to donate today, your generous gift will help children like my Archie get the care they deserve and give families like mine the support they need.
I want to give back this Christmas
No one expects to spend Christmas in hospital, and your support will mean so much to families like mine, far from home and with a critically ill child to support. Thank you for taking the time to read our story."