As a family-friendly party business, Party Peeps know how important fun and happiness are. That's why, for the second year in a row, they're vowing to make sure every child at Bristol Children's Hospital has a selection box of treats over Christmastime.
This will be the second year Party Peeps have undertaken their Christmas appeal, 'Mission Christmas'. Last year, they donated so many chocolate treat boxes, that every child at Bristol Children's Hospital was able to have one.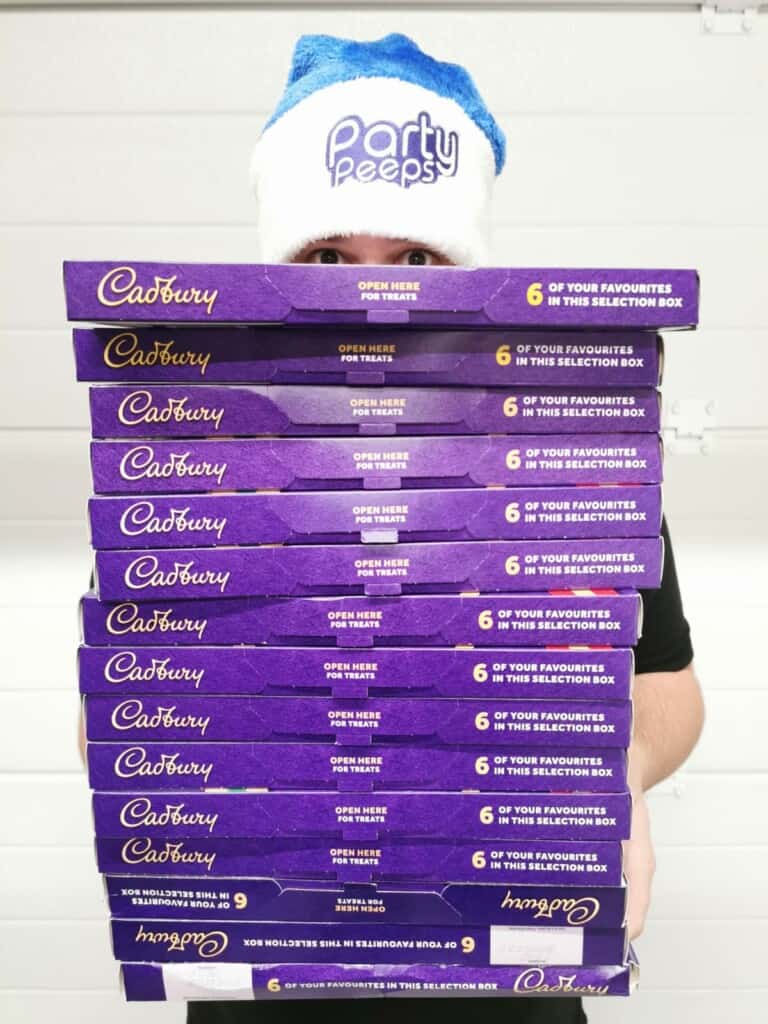 Party Peeps have been a wonderful supporter of ours for years. Pre-pandemic, they'd come in to throw parties for the children in the hospital. During lockdown, that couldn't happen – so our stellar Arts Unleashed team, who help distract and entertain children through creative programmes, funded a virtual Christmas party!
The virtual Christmas party will happen again this year – as well as a Christmas party film, uploaded onto YouTube, so that any children who might've missed it can still enjoy it.
"Times are tough for families right now; especially those having to deal with the stress of ill health. So, we decided to do something big this year to raise a smile for as many families as possible at a time when it's needed more than ever."

Jay, Party Peeps
Party Peeps know all about making Christmas fun – and they're utilising their party expertise to help collect these boxes. They're asking their partygoers and hosts to help them collect boxes, with people more than happy to get involved with this brilliant mission.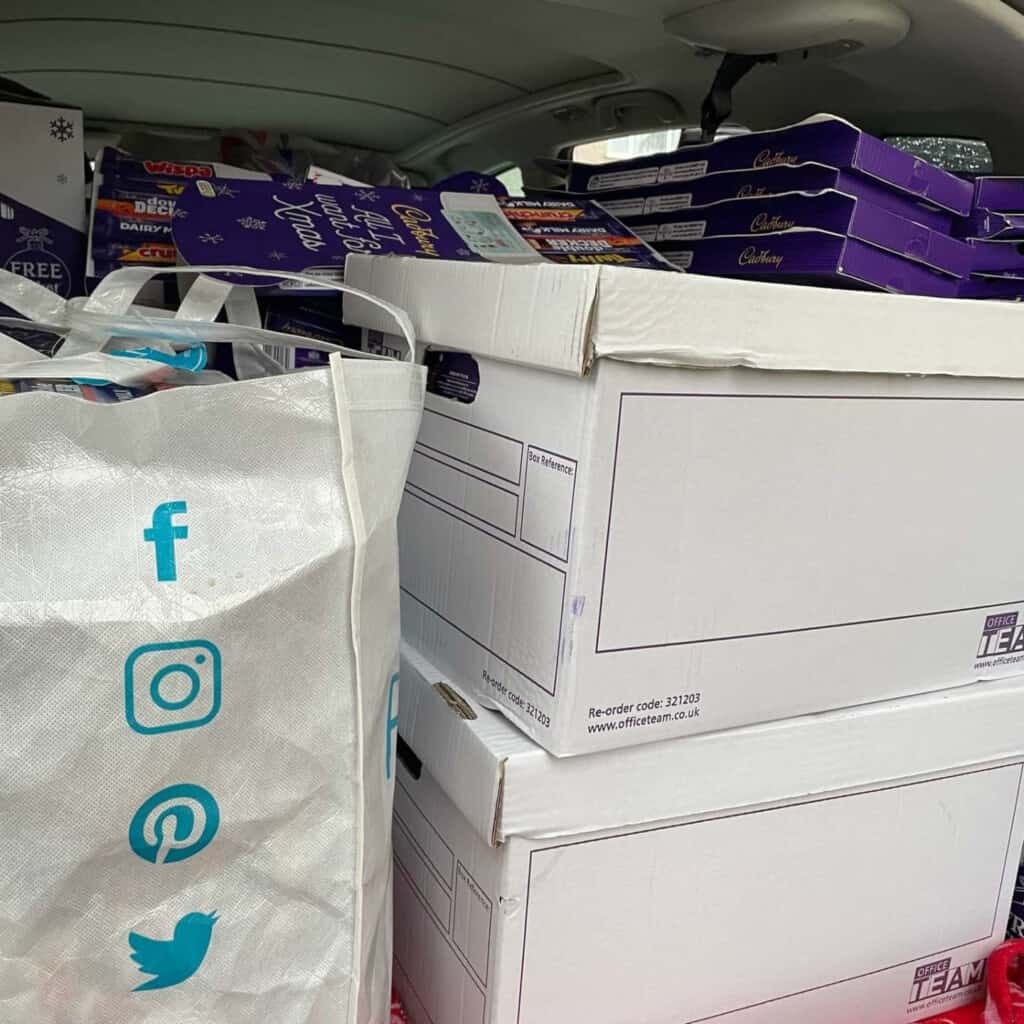 "The simple act of giving a gift, no matter how small, always feels good both for the giver and the receiver – so we hope this lifts spirits over Christmas."

Jay, Party Peeps
If you're planning on attending or hosting a Party Peeps party before Christmas, be sure to get involved. You can find all the information you need here.
This Christmas, Arts Unleashed – our creative arts programme, designed to distract and engage children and their families – have organised all sorts of fun activities for the children staying in the hospital over the festive period.
From Christmas decoration crafts to an afternoon with professional musicians, Arts Unleashed works to improve the well-being of every child staying in hospital and help them communicate how they're feeling through creativity.