Two years ago 15-year-old Aiden fractured his neck in a trampolining accident. There was a very real chance that he may never walk again.
This devastating news had the potential to ruin Aiden's dreams of becoming a professional gymnast. Just six days before his accident, Aiden had qualified for the South West Tumbling Championships but now instead of preparing to compete Aiden was undergoing emergency surgery at Bristol Children's Hospital.
But thanks to the incredible care of the hospital team and Aiden's unwavering determination to get better, just five weeks later Aiden had returned to the gym to coach others. Months later and after a miraculous recovery, Aiden was back to tumbling himself.
He is very lucky to come back from his injury. It is in no small part thanks to the brilliance of the doctors and nurses who helped him and also down to his determination to get back to full fitness.

Karen, mum
Flashforward to 2019 and with two years of training hard Aiden once again qualified for the South West Tumbling Championships. This was a moment Aiden and his family thought they might not make but thanks to all his hard work Aiden smashed it and won a gold medal! He will now go on to represent his club at the National Championships.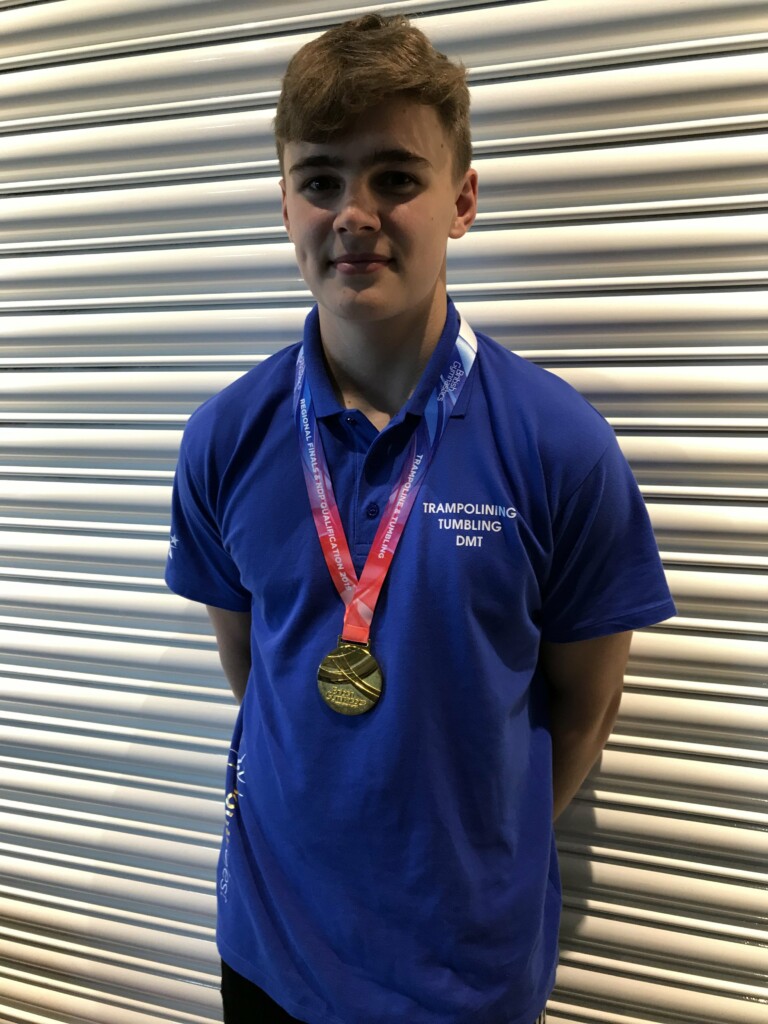 Aiden's inspiring journey shows what can be done with a lot of perseverance and is proof of the lasting impact of the work of Bristol Children's Hospital.