It's the most wonderful time of the year, and that also means it's the most wonderful time of the year to support Bristol Children's Hospital.
Supporting us this year doesn't simply mean buying one of our fantastic figurines, although we highly recommend you do. It can be about engaging with your community, sporting one of our Christmas jumpers, or even kicking 2022 off the right way and starting to fundraise as one of your New Year's resolutions.
We know it can sometimes be tricky thinking of how you can get involved. That's why we have compiled our 'Ten Ways of Christmas', (get it?!), on the different ways you can support Bristol Children's Hospital, and the Neonatal Intensive Care Unit at St Michael's Hospital this Christmas:
First up, why not purchase one of our world-famous figurines? As well as all the classics, we are also incredibly excited to have our brand-new Christmas-themed addition to join the collection, Noel! Take a look at all our fantastic figurines.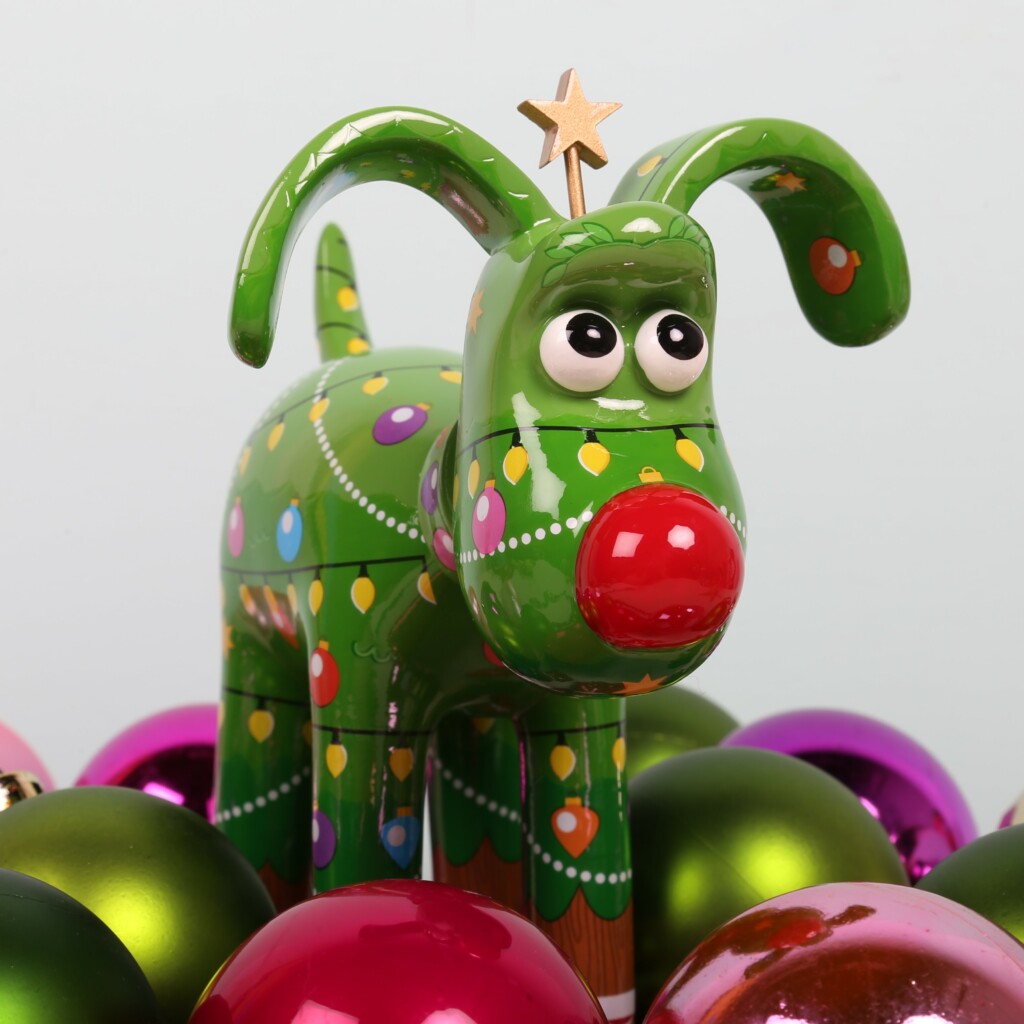 2. Get involved in our 'Shine Bright for Bristol Children's Hospital' campaign – this year we're asking people to light up their homes. By decorating your house in your finest Christmas lights and decorations, you can help raise smiles and funds for sick children. Find out how.
3. And there's more! As part of our 'Shine Bright for Bristol Children's Hospital' campaign, we will be literally lighting up Bristol Children's Hospital! Our exciting festive illumination of the hospital will run throughout December, so keep your eyes peeled as we make the hospital shine bright for Bristol. If any companies would like to get involved and support the hospital as part of this initiative, contact us.
4. This one's for all the computer gamers out there. Have you heard of The Yogscast's Jingle Jam? Their biggest event yet will be taking place between December 1 – 14, where you can purchase amazing game bundles, which in previous years have included dozens of quality games from some of gaming's biggest publishers and this year's promises to be no different! Learn more about 2021's Jingle Jam.
5. One of the easiest ways you can support us is simply by shopping with us. At The Gromit Unleashed Shop this year, you'll find a brand-new Christmas collection as well as decorations, homewares, cracking stocking fillers, and Wallace & Gromit and Shaun the Sheep gifts.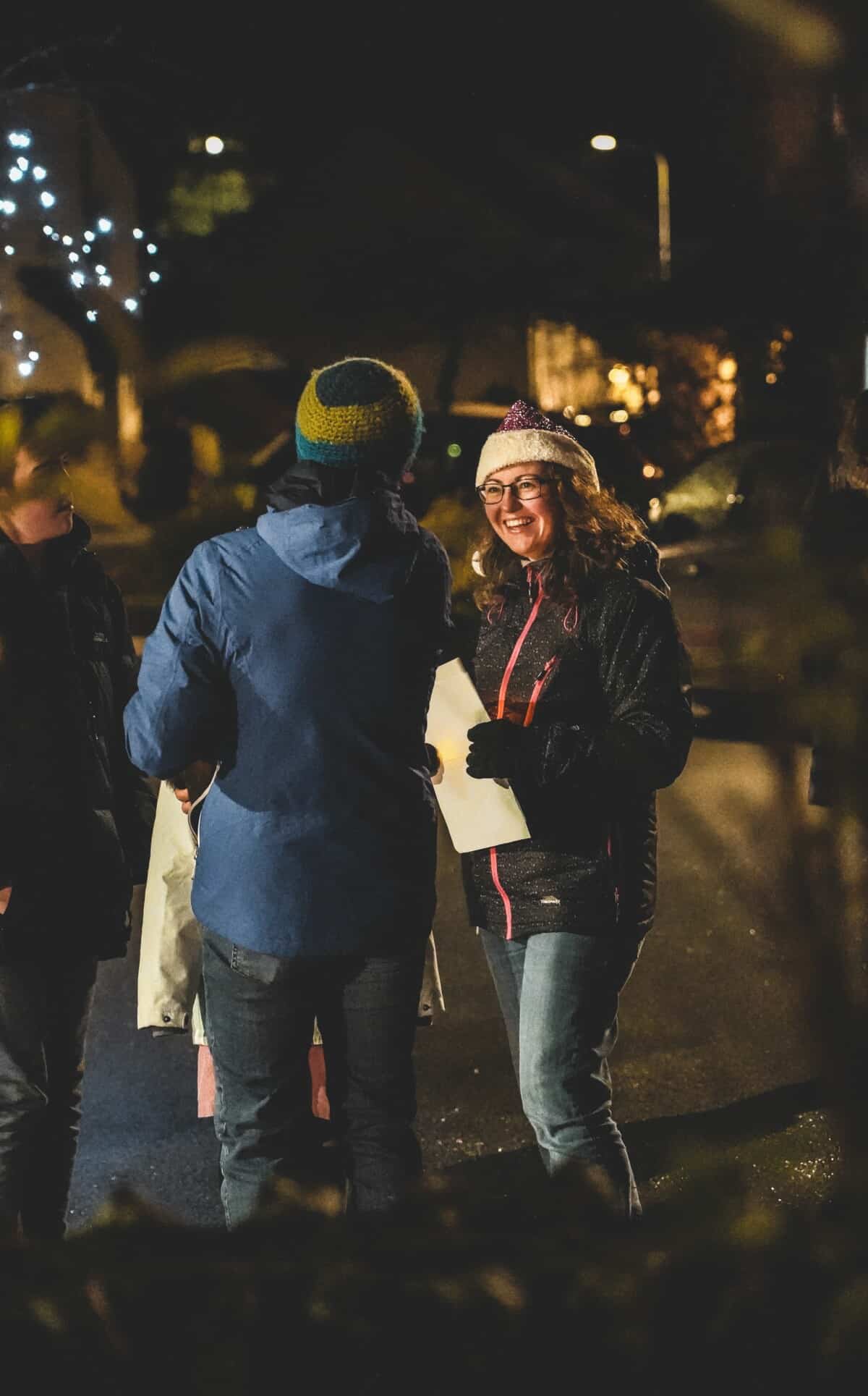 6. The festive season is all about spending time with loved ones and creating memories. So this year, why not hold your own Grand Appeal festive celebration? We're thinking carolling, wreath making, gift wrapping and helping to raise money and awareness while having a load of fun doing it.
7. One thing we love here at The Grand Appeal is a quiz. You can prepare your very own Christmas quiz with Wallace & Gromit's BIG quiz at home, challenging family and friends over some mince pies. So, grab your pen and paper, and let's get quizzing.
8. Feeling lucky this Christmas? If you are, then why not join our Lotto? The Lotto is a fun way to support Bristol Children's Hospital while giving you the chance to win fantastic cash prizes and a jackpot of up to £25,000. Not just that, but for every £1 ticket sold, we will receive 50p. It really is a win-win. Sign up now.
9. Get your reindeer antlers ready. It's time to sign up and take part in Wallace & Gromit's BIG Christmas Dress Up, which is kindly sponsored by Nutricia. Grab your school friends or work colleagues and don your finest Christmas jumpers.
10. Why not kick-start your resolutions early and beat the overindulgent blues by signing up for one of our 2022 fundraising events? We have an event to suit everybody; if running is your thing, join the Bristol 10k or the Bath Half Marathon. Love cycling? Our London to Paris bike ride and Cyclone24 events might be more up your street.
Whatever you choose to do will make a life-changing difference to sick children not just at Christmas, but all year round.
To keep up to date with all things Grand Appeal, give us a follow on Facebook, X and Instagram.