Raise money without costing you a penny
Amazon Smile
Amazon Smile is exactly the same as amazon.co.uk but they donate 0.5 percent of the purchase price of eligible purchases to your chosen charity.
To support us, just head to smile.amazon.co.uk and log in to your Amazon account as normal. You'll then be prompted to choose the charity you would like to support. Simply search for 'Wallace & Gromit's Children's Foundation', which encompasses both The Grand Appeal and Cots for Tots, and each time you shop through Amazon Smile you'll be supporting sick children, babies and their families at no extra cost to you. Remember, always shop through smile.amazon.co.uk to be eligible.
Co-op
Do you shop at Co-op? If you're a Co-op member, you can choose to support Bristol Children's Hospital while you shop until 22 October 2022. Simply, select us as your chosen charity and every time you purchase selected Co-op products, we'll receive a donation. How easy is that?
Choose us and your purchase power will help families who have lost a child or parents whose child has a life-limiting or life-threatening condition.
Spring Clean the House
Now's the time to declutter your home like never before. You can sell your unwanted items on eBay, or go to a website like Music Magpie, which will give you cash in return for your old CDs and DVDs. And if you have a Virgin Money Giving page, you can turn your unwanted goods into precious pennies directly through your page and get the money added straight to your total.
Giveacar
Do you own a vehicle that you wish to sell or scrap? Giveacar is a not-for-profit social enterprise that can turn your old car into cash. They will arrange free collection, then either sell your car at auction or scrap it with the proceeds going to The Grand Appeal. Whether it's a motorbike, car, van or even a campervan, you'll find it's quick and easy to arrange.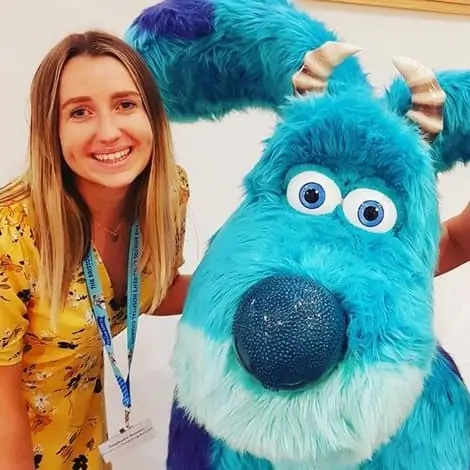 Senior Community Fundraiser
Steph Benson
Steph works with our incredible family of fundraisers, supporting them throughout their journey. Contact Steph if you are interested in fundraising on your own, with friends and family or if you are a school interested in our Charity of the Year programme.