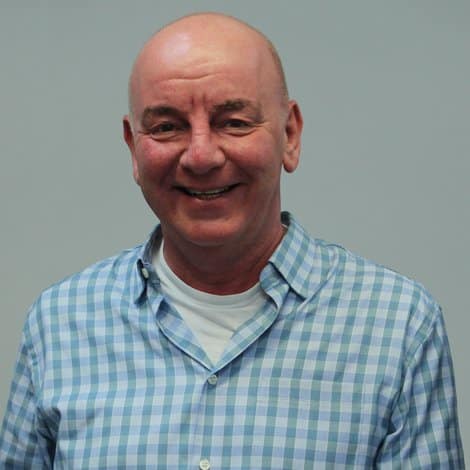 Grand Appeal Ambassador
William Booth
Who better to join our team of Ambassadors than William Booth; former Matron for children's intensive care and cardiac services.
William qualified in Manchester and Oxford. Following a commission in the Royal Air Force he worked at the Bristol Children's Hospital from 1990 until he retired as the Matron for children's intensive care and cardiac services in 2017.
During his NHS career, William made exceptional contributions to national standards for the care for critically ill children and bereavement. He was Chair of the Royal College of Nursing, Paediatric Intensive Care Nurse Managers Community for many years.
For over 20 years, William has worked alongside us and we are delighted to have the support of such a dedicated and passionate children's healthcare professional. William continues to work with us, in his role as an ambassador in his retirement, both volunteering at events and sharing his knowledge and enthusiasm for the hospital with our supporters. William also volunteers for a children's heart charity caring for infants and children who have undergone heart surgery overseas.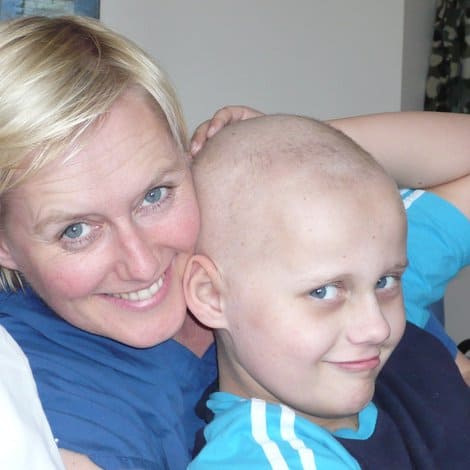 Grand Appeal Ambassador
Paula Banks
Meet Paula Banks, a truly remarkable Mum and one of The Grand Appeal's Ambassadors.
In 2008, at just nine years old, Paula's son Jack sadly passed away after a courageous five-year battle with Leukaemia.
Together with her friends, family and colleagues, Paula has created an astounding legacy in Jack's name, for the children's cancer ward at Bristol Children's Hospital.
More about Paula
Paula and her family set up the Jack Banks Star Tribute Fund with The Grand Appeal. Initially, they set a target of £5,000, but thanks to her natural ability to motivate and inspire, they have raised over £200,000 to date in Jack's memory. Not only has Paula organised and taken part in numerous events, raising both money and awareness of the cause, she has also been a fantastic volunteer for the charity.
Jack's legacy is everywhere you look on the children's cancer ward; fundraising in his memory has created the new modern playroom and integrated conservatory, refurbished the kitchen and upgraded the isolation rooms for bone marrow transplant patients. It has also created a very special and important helping hand for children going through difficult treatments in their cancer fight: Captain Jack's Treasure Chests. These treasure chests are filled to the brim with toys, so children undergoing scary and unpleasant treatments can choose a special treat.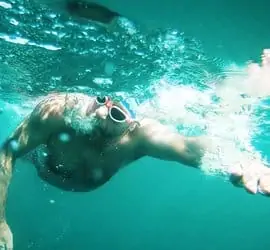 Grand Appeal Ambassador
Prof. Andrew Wolf
Introducing Professor Andrew Wolf, a retired Consultant, turned dedicated fundraiser and one of The Grand Appeal's Ambassadors.
After qualifying from Cambridge University in 1980, Andrew trained in paediatrics and anaesthesia, before spending time as a lecturer in the 1980s. In 1995, Andy returned to Bristol to help build a new paediatric cardiac programme at Bristol Children's Hospital and for over two decades, has worked tirelessly to care for the hundreds of children and babies who came from across the South West, South Wales and beyond for lifesaving cardiac treatment each year.
More about Prof. Andy Wolf
Before his career in medicine, Andrew was an elite swimmer and has returned to the water to raise money for The Grand Appeal. In 2017, Andy completed a successful relay across the English Channel with a team of colleagues from the children's hospital. Motivated to take on an even bigger challenge, Andy took to the waters again in 2018, smashing a solo channel swim at the age of 63 and winning The Paul O'Clee Trophy as the oldest successful swimmer that year.
Andy raised over an incredible £27,000 towards The Grand Appeal's 3D Bio-Printing Service which is revolutionising complicated heart surgeries at Bristol Children's Hospital. One of the first facilities of its kind in the UK, this pioneering technology is transforming the way the cardiac team plans, prepares for and practices surgery.
Andy didn't stop there either! In 2019, he rode alongside fellow fundraising heroes as they completed our Land's End to Bristol cycle challenge. Andy proved to instrumental and used his vast experience to act as a guiding light for our riders as they tackled 250 gruelling miles.
Not content, Andy set his sights on another challenging swim. August 2021 will see him swim the length of Loch Ness, Scotland. Just to give you an idea of how much of a challenge Andy has set himself – while over 2,000 people have swum the channel, only 20 have completed the Loch Ness ultra-marathon.
This time around he's facing the freeze to support the creation of a state-of-the-art waiting room for the Emergency Department at Bristol Children's Hospital. This facility will help one of the busiest department's in the hospital provide the very best care to the patients and parents that walk through its door.