13-year-old Arifa had been like any other teenager until her mum Sarah noticed something wrong with her back.
"Before the diagnosis last year, we had never even heard of scoliosis! But after I noticed my daughter Arifa's shoulder protruding, I knew something was wrong.
Initially, we were told she had a 69° curve in her spine. It began to progress rapidly. By the time of surgery, the Paediatric Spinal Team at Bristol Children's Hospital told us it had reached 89°. It was so severe that her lungs were being crushed by her spine. Arifa was struggling to breathe.
I was a nervous wreck. They had told me the curve had probably been caused by a growth spurt in her teens, but what if my daughter would be like this permanently?
After a couple of false starts, Arifa finally underwent surgery in January. As she was wheeled away into the operating theatre, I couldn't help but break down. Katie, a nurse from Daisy Ward and Arifa's favourite, somehow took me out of the anaesthetic room and tried her best to keep me calm. Then Mr Harding, Arifa's doctor, saw me in the corridor and hugged me as he promised to take care of my daughter – a moment I will never forget.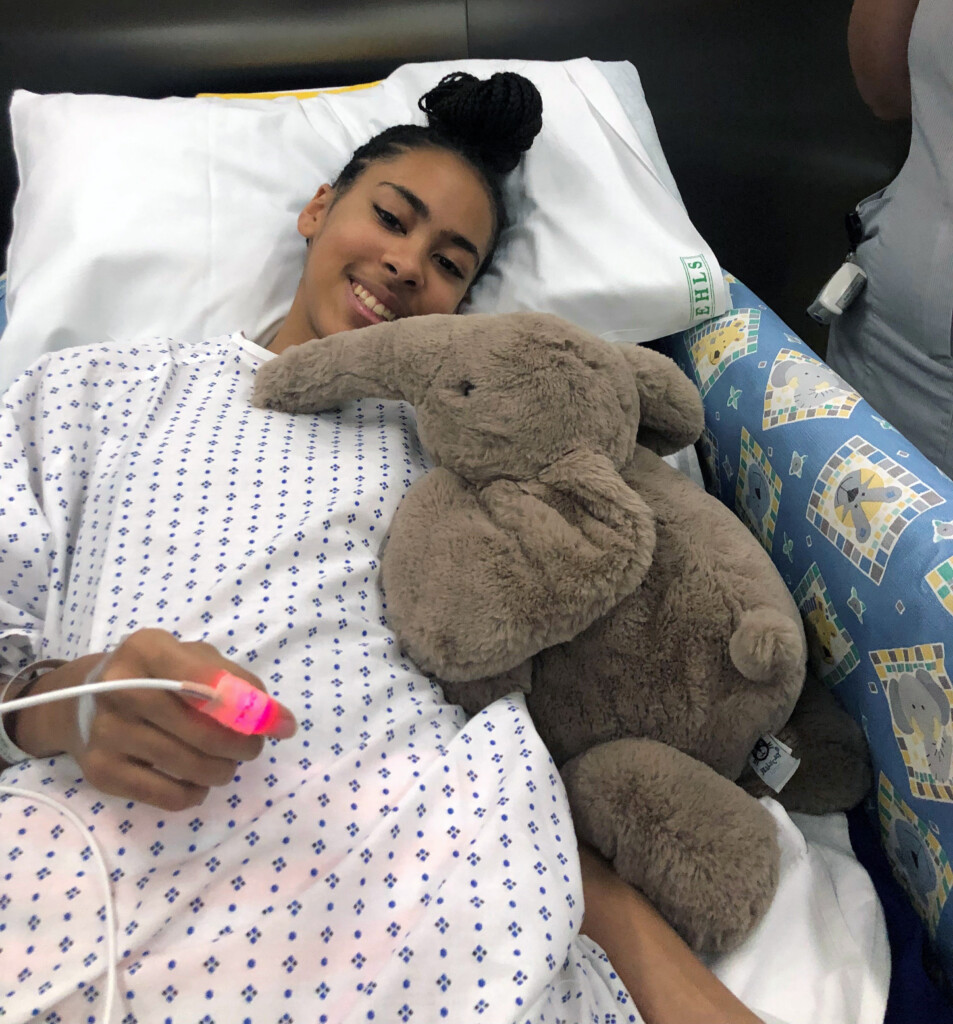 And he certainly took care of her. Arifa's recovery seemed miraculous! Within days the physiotherapists had my daughter up on her feet – she was even walking up and down the stairs! And to my disbelief, she had grown six cm after her surgery.
For the next week, Arifa stayed on Apollo Ward. It was perfect there. The ward has so many facilities for teenagers and their families. I cherished having a parent bed. It meant I could stay close to Arifa.
Five weeks after being discharged, Arifa was back at school. I almost couldn't believe. After all the ups and downs, to see her in her uniform with her friends – living life again – I couldn't be more thankful to Bristol Children's Hospital.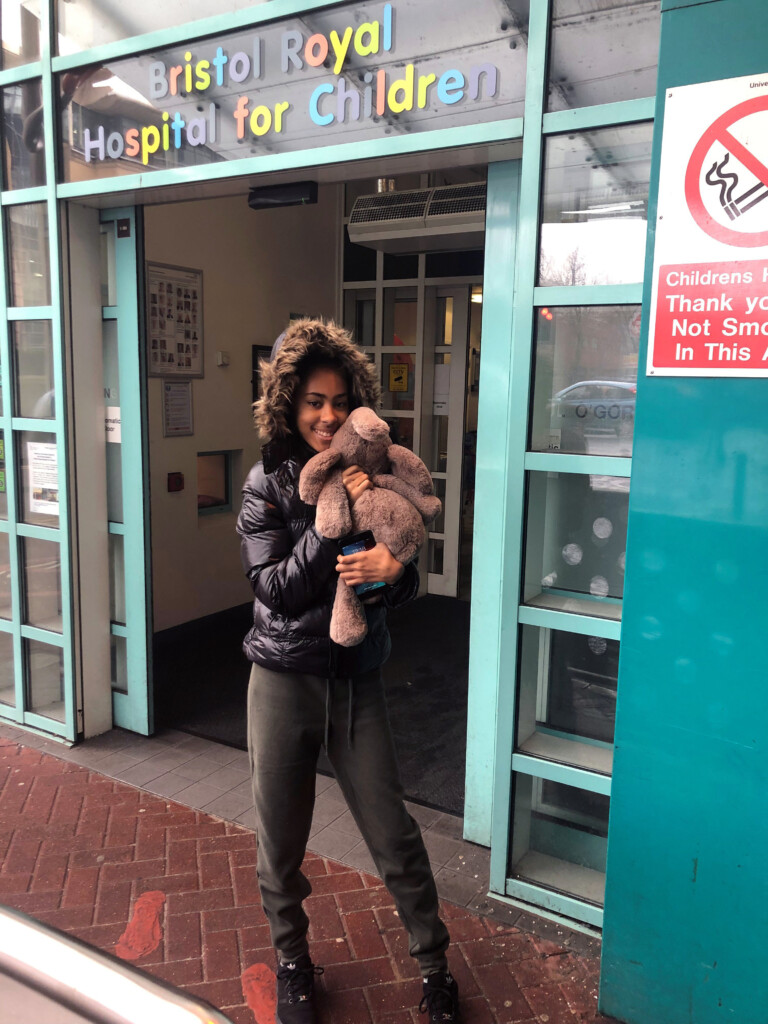 From the physios to Jenny and Ursula from the spinal team as well as the hero himself, Mr Harding, each and every team we encountered showed both Arifa and I so much support. I cannot fault them."
Donate now
Make life better for young people in hospital