The Wallace Gallery: a cracking new showcase and auction!
From legendary artists to screen icons and a festive fellow, meet Wallace as you've never seen him before. Created by our pals at Aardman Animations, this colourful cast of characters were on display at The Gromit Unleashed Shop patiently waiting to be auctioned. And now the time has come.
Accompanied by some incredible memorabilia from the Aardman archives, you could be taking home a slice of Wallace & Gromit history. Proceeds from the auction will help equip a helicopter with the latest kit to safely transport the smallest and most delicate lives.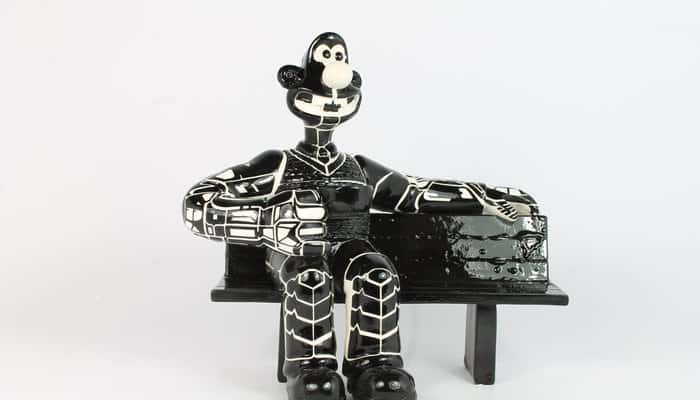 Save time. Save a life.
When a baby is born critically ill, every single second matters. Today in the South West, 12 babies will be born, desperately in need of urgent medical attention. Sometimes weighing as little as a small bag of sugar, many of them must be taken to the region's specialist Neonatal Intensive Care Unit (NICU) at St Michael's Hospital in Bristol. And they have to get there as fast as possible, because every single second matters.
That's why we're raising money to equip a helicopter with the latest critical care equipment, so we can turn those hours on the road, into minutes in the air.
Support seriously ill babies in your region and get ready to bid. Help us save a little time, and together, we can save a little life.