Before coronavirus completely gripped the country, TWS Plumbing & Heating Ltd, held an incredible fundraising ball, raising over £12,000 to ensure critically ill children have access to the very best care.
Annie, co-owner of TWS Plumbing & Heating Ltd, and her husband Tom know firsthand how vital this is. We found out about the personal connection behind their fundraising.
"I feel very lucky to have been able to raise so much money for a cause so close to my heart, just as coronavirus gripped the country. At a time when we are all feeling worried, knowing our fund-raising efforts will help children like my Oliver has been a real positive.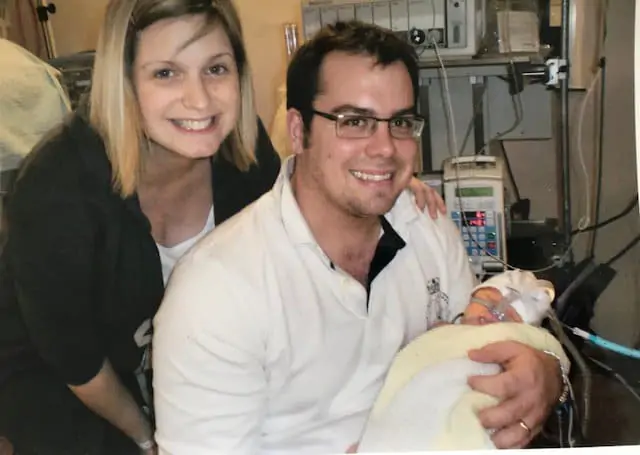 "In 2008, at our 20-week scan we discovered all was not well. Oliver had a congenital diaphragmatic hernia or CDH. CDH meant that his diaphragm hadn't fully formed and his lower organs had moved, putting pressure on his heart and crushing his lungs. My husband Tom and I were told that Oliver probably wouldn't make it to full term and if he did, he wouldn't survive. It was devastating. We drove home in silence and tried to make sense of it all.
"Despite living in Chippenham, we were referred to St Michael's Hospital in Bristol. Each month we'd make the hour journey so that hospital staff could monitor our growing boy's progress. Everyone we met there was so caring. The thought of finally giving birth was exciting but also truly terrifying. I knew we had a lot of hurdles to face, but with the St Michael's team with me every step of the way it didn't seem as daunting.
"At 39 weeks, Oliver was delivered. Before I could register everything that was going on, he was rushed away to the Neonatal Intensive Care Unit. It all felt so surreal – a moment I had waited for all my life, was over in a flash.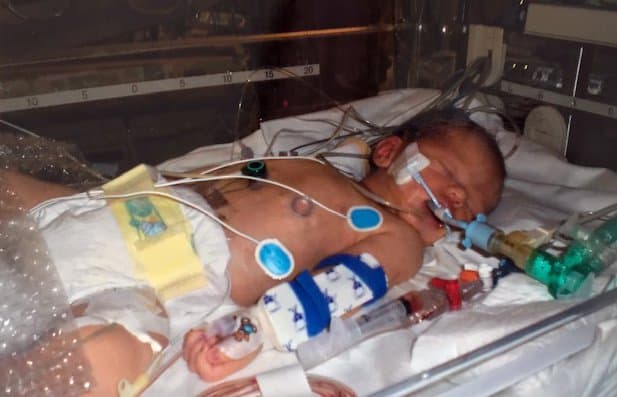 "Incredibly, the team stabilised him enough so he could have surgery at three days old. I'll never forget how tiny and fragile he looked. Even though we'd known about Oliver's condition and had prepared ourselves for what was to come – not being able to hold our baby or to breastfeed – it didn't make it any easier.
"Oliver is now 11. I still think of the moment he was wheeled into surgery like it was yesterday, but seeing him thrive in life is a constant reminder of how incredible our hospitals are. He still has regular appointments at Bristol Children's Hospital, although there is talk that his next one could be his last!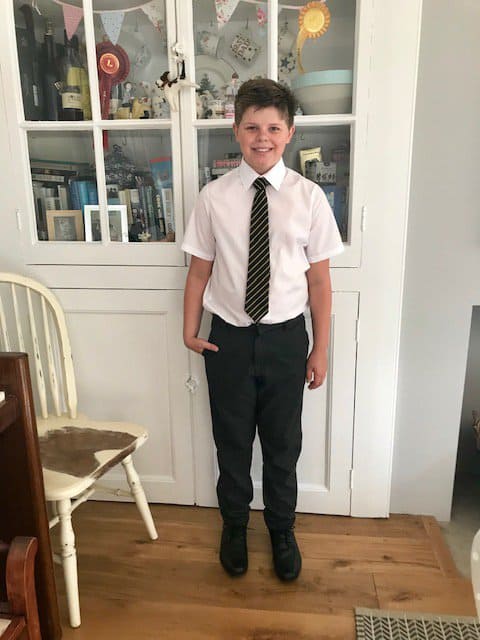 "How do you ever thank the people that saved your son's life? It's something Tom and I have constantly thought about. With the tenth birthday of our company, TWS Plumbing & Heating Ltd, coming up it felt like the perfect moment to show our appreciation.
"We threw a charity ball to celebrate. To ensure all the proceeds could go to Bristol Children's Hospital, we made sure our company could cover the costs. Once we chose our beautiful venue, Wellington Barn, in Calstone, we set ourselves the target of selling all 160 tickets. Organising the event became an amazing example of community spirit. From local companies donating prizes and wine to an incredible live band and florist offering us a discounted rate, we were blown away by people's generosity.
"When the big day came around, I was full of emotion. This was the biggest night of our lives, and we had put so much effort into organising it. Lockdown was yet to happen, but would anyone turn up?
"Tom and I needn't of worried. The night was a great success, raising over £12,000! It felt amazing. We never even dreamed of raising so much, and we're truly thankful to everyone who supported us. To be able to help children like Oliver was the icing on the cake, particularly when hospitals are being put under strain.
"We feel lucky to have such an amazing children's hospital in Bristol and Tom and I are fully aware that fundraising is necessary to maintain its state-of-the-art equipment and facilities. So, it's incredibly rewarding to contribute to that, especially under the current circumstances.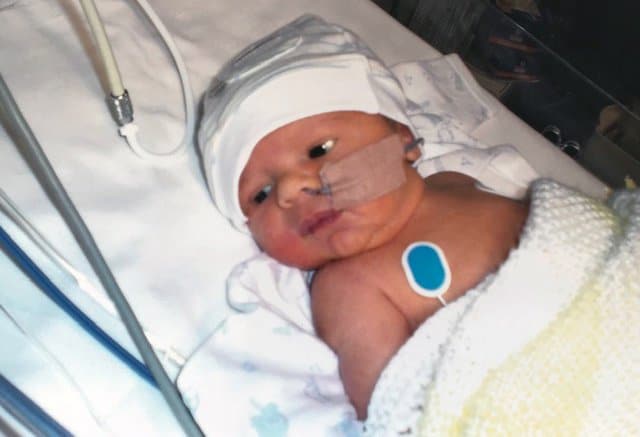 "It's a scary time for everyone. I think when we feel helpless, one of the most powerful things we can do is to help others. Children like Oliver, who attend regular hospital check-ups, or children needing emergency treatment – these situations are still happening up and down the country. Families are walking through the doors of Bristol Children's Hospital each and every day, full of fear and worry. It's those people that need our help."
During these uncertain times, Bristol Children's Hospital needs your support. Could you and your colleagues make a lasting impact on patients and families from Bristol and beyond?
Get in touch with Helen to start your fundraising journey today.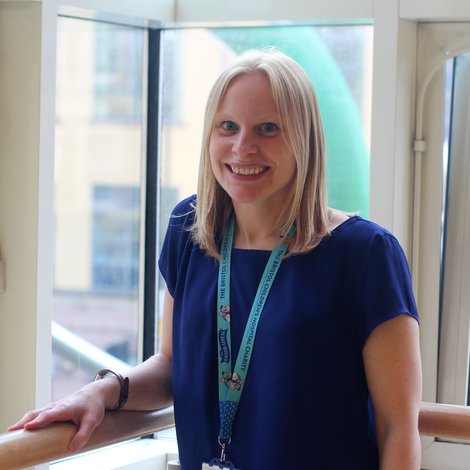 Head of Fundraising (Corporate)
Helen Haskell
Helen works with our amazing corporate supporters. Contact Helen if your business or company would like to support Bristol Children's Hospital or if you are keen to find out more about ways we could work together.
Donate today
Help save more lives and make life better for young patients in hospital