Three young sisters have chopped off their long locks to help raise money for patients and families at Bristol Children's Hospital.
Fundraising heroes,10-year-old Scarlett and 7-year-olds Isabelle and Lexie Pike, decided to make the cut to thank the staff at Bristol Children's Hospital for Lexie's care after she was diagnosed with severe aplastic anaemia.
Aplastic anaemia affects the blood, where the bone marrow and stem cells do not produce enough blood cells. In 2015, Lexie was diagnosed with the rare condition and received a bone marrow transplant, which meant she had to stay in hospital for a month, in isolation away from family and friends, and losing her hair.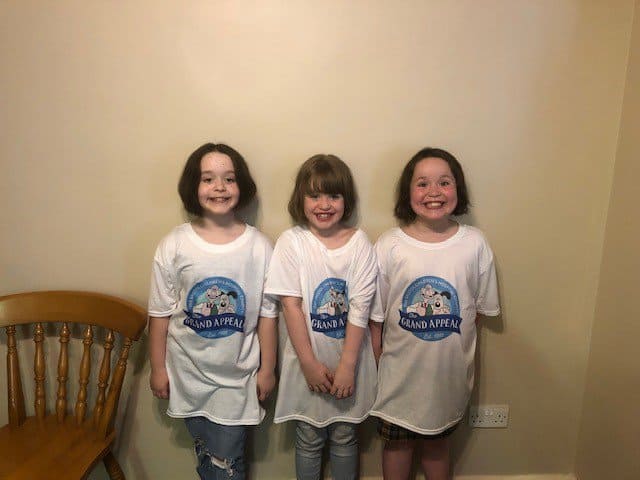 Fast forward to 2020, and the three sisters grew out their hair to cut off over 50 inches! The hair will now be donated to the Little Princess Trust, who provides free wigs for children and young people who have lost their hair from cancer treatment and other conditions.
After initially aiming to raise £200, Scarlett, Isabelle and Lexie absolutely smashed their fundraising target and have raised an incredible £525 to date!
I am so grateful to the staff at the hospital who saved my life. I found having my haircut okay. I was very sad when I didn't have any hair, so I really hope other children will love it.

Lexie Pike
It's incredible to see how these young sisters have come together and had their first proper haircut to help support us and the children's hospital.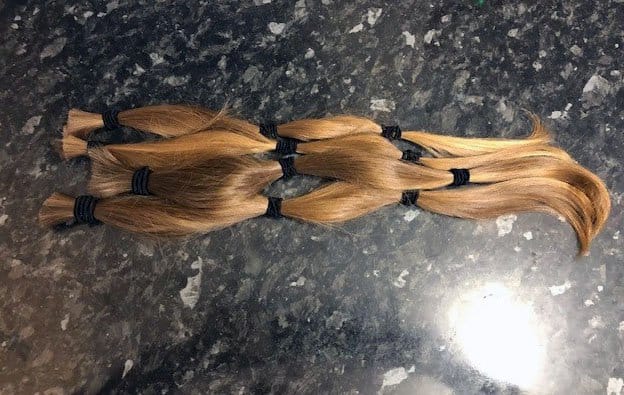 As a charity, the pandemic has had a significant impact. So many of our fundraising plans have been cancelled, but with the help of inspirational people like Lexie and her sisters, we can continue to provide much-needed services that support doctors and nurses and bring joy and light relief to children in hospital.