We've worked together with Bristol Children's Hospital to help people find their way around the hospital by creating a redesigned way-finding system.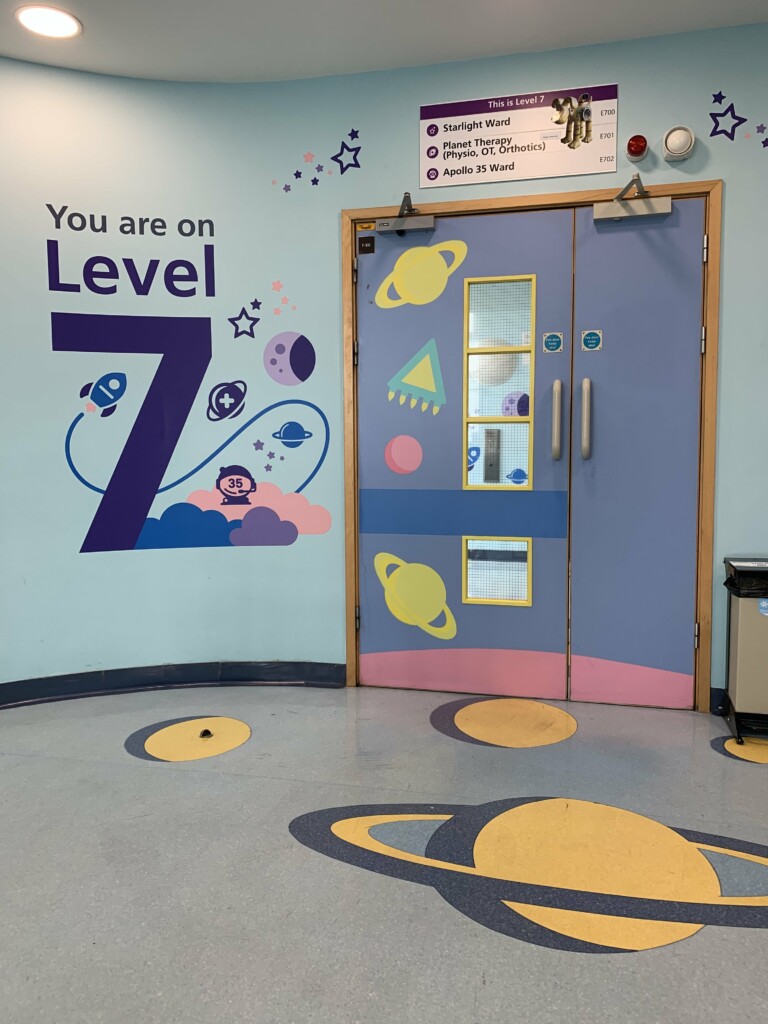 Step inside Bristol Children's Hospital and you'll notice new way-finding artwork that represents the ward names that were created in 2018. These names were changed to make them more child and young person friendly and now, they have fresh
artwork to accompany them.
Designed with children and young people in mind by artist Anna Mullin, better known as Sneaky Raccoon, the artworks will help staff, patients and their families navigate the hospital more easily.
We know visiting hospital can be a stressful experience. That's why you'll find the system throughout the hospital – on stairwells, walls or overhead signage – to help guide you to the ward or department, you need.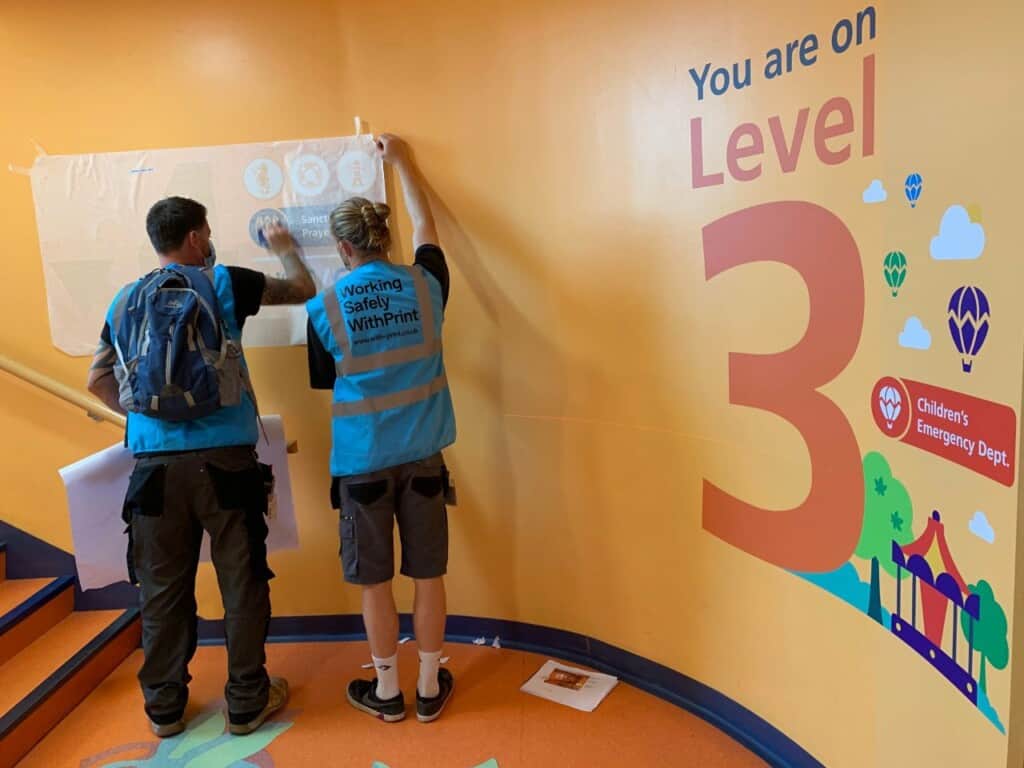 As times change, so does the hospital. With your help, it's our mission to ensure Bristol Children's Hospital remains the very best through funding modern facilities and pioneering equipment to help the lives of sick children and their families. We do this by supporting hundreds of projects across the hospital every year, including this one.
This wonderful artwork has been made possible due to the generous support of The Grand Appeal. It not only makes the hospital look more bright and fun but helps children and families find their way around the hospital.

Jodie Jones – Matron for Paediatric Ambulatory Services
We hope the new imagery will have a huge impact on people's time at Bristol Children's Hospital. They sit alongside the bright, welcoming artwork that already decorates the walls and floors of the hospital, and together, they create a comforting, vibrant and welcoming environment for our young patients.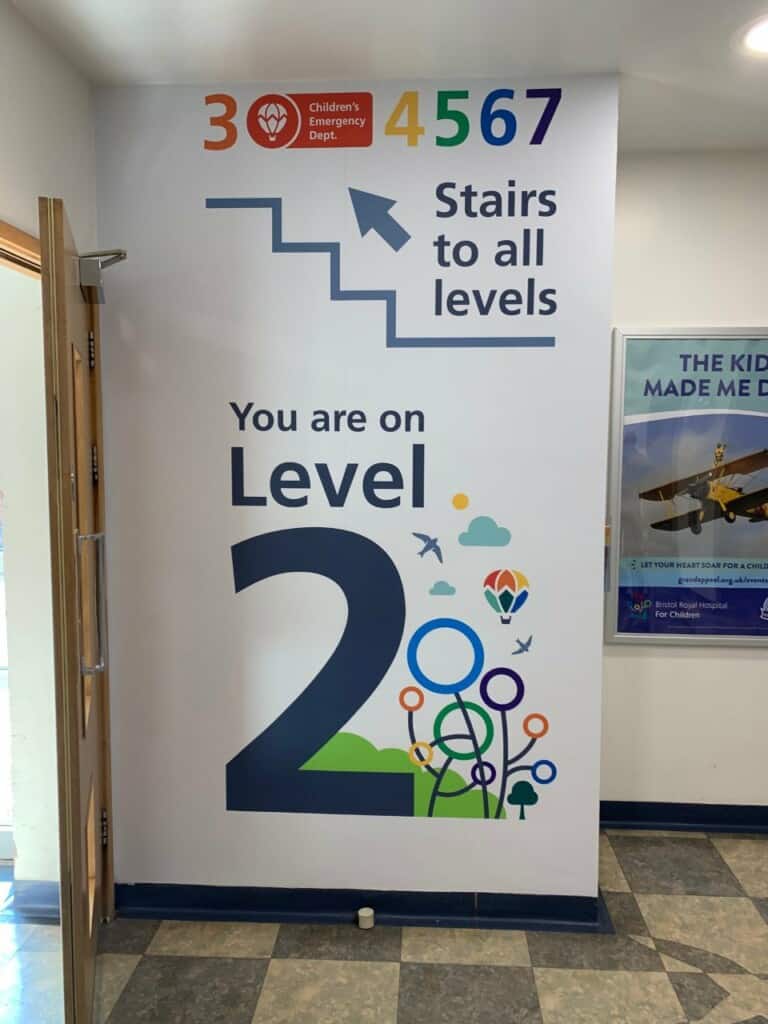 We are so thrilled with the results and look forward to our children and families benefitting from these updates.

Jodie Jones – Matron for Paediatric Ambulatory Services
For over 25 years we have worked hand-in-hand with the hospital to ensure they can provide the very best care for sick babies and children, helping them to remain at the forefront of paediatric medicine. It's thanks to our family of fundraisers that we can make this project a reality.
Donate today
Help make hospital a happier place for patients