Last weekend, two superheroes took on the British Transplant Games in Leeds.
Edie and Isabella, who have both received a kidney transplant at Bristol Children's Hospital, took part in the trials which consisted of more than 25 games over four days. They were two of around 1,000 participants!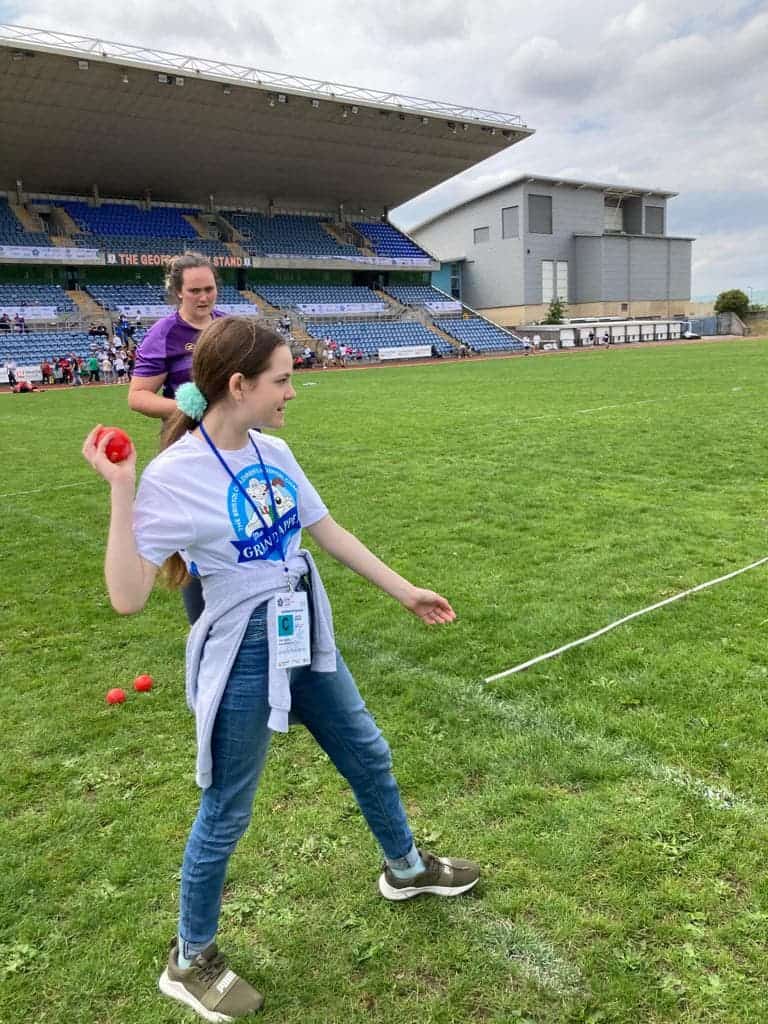 Team Grand Appeal at the British Transplant Games 2022
Edie and Isabella came home victorious, with Edie winning a bronze medal in Table Tennis!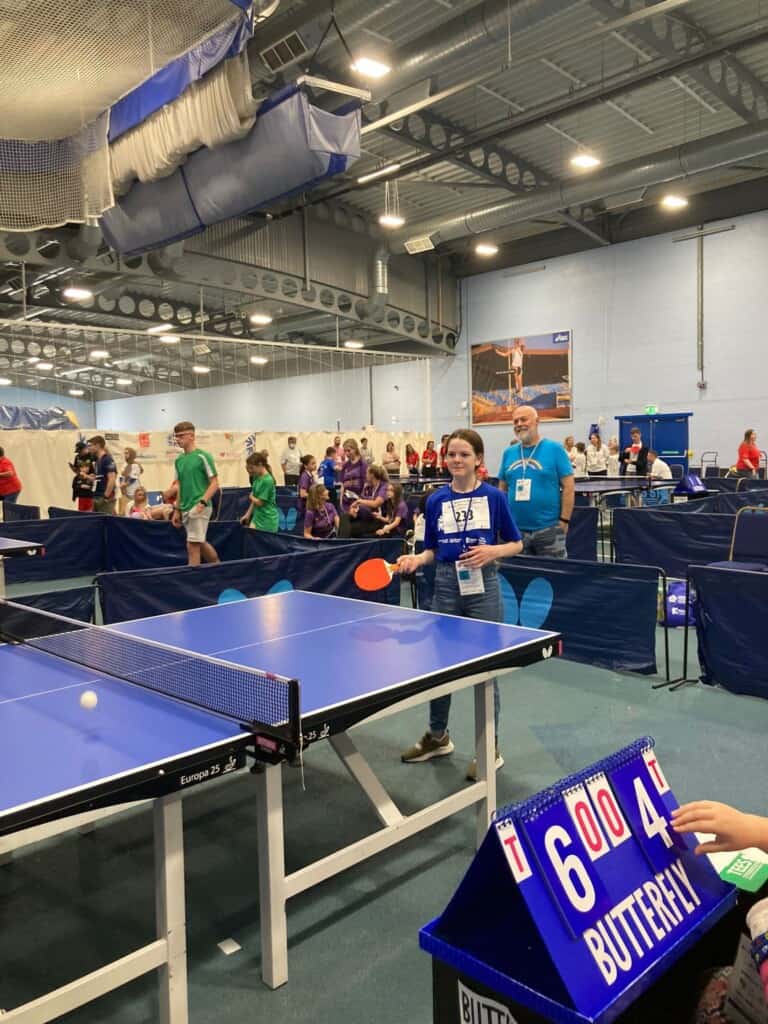 They had a fantastic weekend taking part in track, table tennis, child-friendly shotput and more. When they weren't being athletic heroes, they were cheering on their competitors or getting to know other transplant recipients, visiting Kidney Care UK's stall and posing for photos. The games aren't only a fantastic weekend of fun and athletics – they're also a great place for patients and families to swap stories and find comfort in people who know what they've been through.
Watching Izzy compete in the obstacle course and 50m race was particularly emotional considering she was unable to walk and was so sick before her transplant 3 years ago. It really showed how amazing organ donation is and we are forever grateful to our wonderful donor and their family.

Emma, Isabella's mum
The games highlight the importance of organ donation and are a hugely empowering event for all who participate.
Over a thousand spectators turned up to cheer transplant heroes and watch their nail-biting matches and races.
It just goes to show – you can do anything you set your mind to!
We had a blast at the Transplant Games! Thank you so much for the support from Wallace and Gromit's Grand Appeal. We haven't had much of a chance to get away this year and being able to spend a long weekend in Leeds was fantastic.

Robin, Edie's dad
For several years, we've partnered with Kidney Care UK – whose longstanding support we're so grateful for – to send children who have received a kidney transplant to the games. It's a great way for them to make friends with other children who understand the fight. Kidney Care UK attend the games every year too. Together, we celebrate those who have fought and keep fighting against life-changing illnesses.
History of the British Transplant Games
The Westfield Health British Transplant Games go from city to city and have been running for 40 years. This gathering of transplant heroes to compete, have fun and swap stories is a celebration of life. Anyone who has had a transplant can sign up. There's even a donor run for people who have donated organs or tissue.
To see the hundreds of participants and the donor families was incredibly humbling and inspiring, and we look forward to going again. Thank you, Grand Appeal, for giving us this special opportunity!

Emma, Isabella's mum
We love what the British Transplant Games represents – celebrating life after a transplant and thanking those who have generously donated.
That's why, with your help, we will continue to fund Team Grand Appeal at the British Transplant Games and cheer them on as they go for glory.