Despite all the challenges the pandemic has thrown at them, our fundraisers still find ways to make a difference to Bristol Children's Hospital.
The Bristol quilters were so inspired by the NHS' extraordinary response to coronavirus that they made over 4,000 surgical caps. But they didn't stop there!
After a request for cakes, 26 volunteers began baking weekly for three months, creating sweet treats to boost the morale of staff at the children's Emergency Department as well as Intensive Care at Bristol Royal Infirmary. In that time, the Bristol quilters baked over a whopping 4,000 cakes – everything from traybakes to biscuits and cupcakes!
"Baking cakes for our local NHS hospitals helped not only the medical and nursing staff at Bristol Children's Hospital and Bristol Royal Infirmary to get through lockdown, but it also gave our group a focus which helped us get through a difficult time too."

Christine, the Bristol quilters
From the group's kind gesture, 'Grand Bakes & Cupcakes' was born. This jam-packed book includes 32 scrumptiously sweet recipes for you to try baking at home, making it the perfect treat for all you dessert lovers.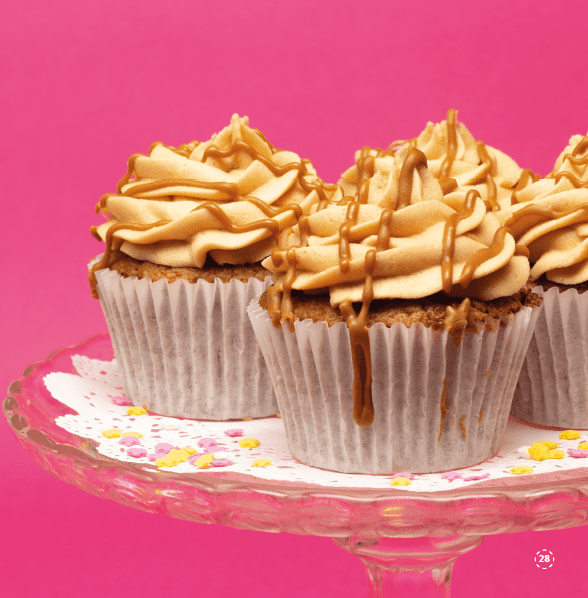 And the cherry on the cake? All profits from 'Grand Bakes & Cupcakes' will support sick children and their families at Bristol Children's Hospital.
"To be able to give something back is a bonus. We are thrilled and delighted that putting together some of our delicious recipes to raise funds for Bristol Children's Hospital will help improve the facilities for the children, parents and staff."

Christine, the Bristol quilters
Each recipe is easy to make and guaranteed to make your mouth water. Whether you're starting out in the world of baking or are already a pro, this book is for you. So, why not bake a difference this Christmas with 'Grand Bakes & Cupcakes'?