In 2019, Saskia and her fellow nurse Sara faced the challenge of a lifetime by throwing themselves out of a plane.
We sat down with Saskia, a nurse on Daisy Ward at Bristol Children's Hospital, to hear why she enjoyed her sponsored skydive so much and about the impact her fundraising has had on the patients she loves caring for.
"I've worked at Bristol Children's Hospital since 2016 and started on Daisy Ward in 2018. The ward has two sides with two specialities. You can usually find me working on the High Dependency Unit there, where I care for patients who are often recovering from neurosurgery.
"Skydiving had always been on my bucket list but I never thought I would actually do it! It wasn't until my colleague Sara suggested signing up for one that I realised it could be a possibility. After seeing The Grand Appeal advertise their sponsored skydive and knowing we could raise money directly for our ward we knew we couldn't say no.
"Fundraising felt like the easy part – we held bake sales and set up our own JustGiving page – the skydive, on the other hand, felt a lot more daunting. I've never done anything so extreme in my life!
"The big day came around and I thought, 'so far so good.' I'm not scared of heights but as we reached 20,000 ft I definitely started to feel the nerves!! When you look out, as the world is getting smaller and smaller below, you realise there is only one way down. The initial jump was absolutely terrifying – I was glad I was strapped to someone who knew what they were doing. However, once the parachute opened it felt tremendously calm and I could just relax and enjoy the views!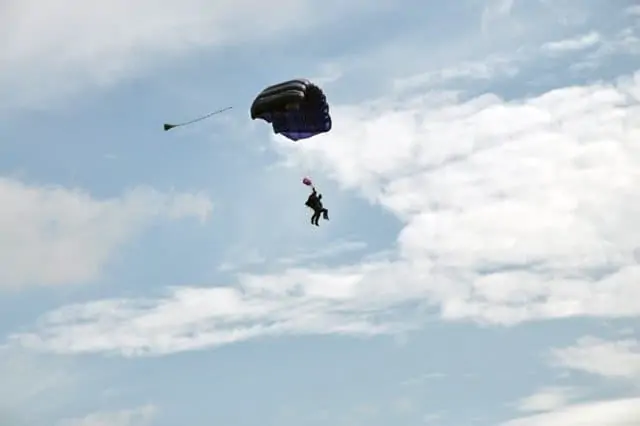 "With my feet firmly on the ground, I felt so proud of myself and Sara for doing something so scary. I couldn't stop grinning. Knowing we had raised so much money for Daisy Ward made it all that much sweeter.
"Our final fundraising total came to over £3,000. Having The Grand Appeal support us throughout felt like a safety net. They not only made the whole process so simple but gave us plenty of advice.
"When the TVs finally arrived on Daisy Ward it all felt worth it. They really have made such a difference. Before, the ward only had one working TV which we would have to wheel from room to room. It meant some patients had nothing to watch. Which isn't the best when you're bed-bound and recovering from major surgery.
"Imagine being in a hospital bed all day, every day. At least, now they have something familiar such as a modern TV. It instantly reassures them and is a reminder that hospital is not such a scary place. Instead of thinking about a procedure they might be about to have, we can distract patients and talk to them about what films they would like to watch later that night.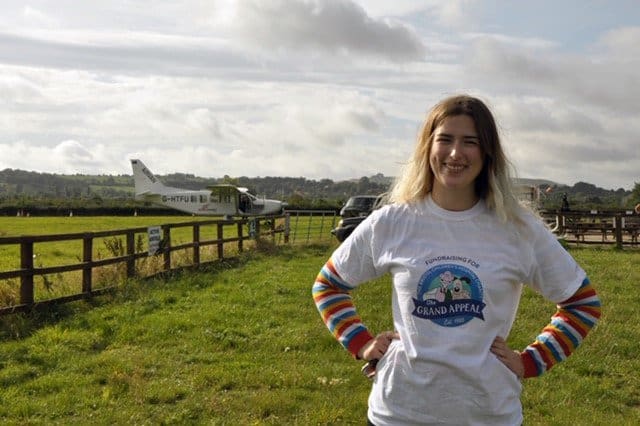 "My advice for anyone looking to skydive would be… JUST DO IT! You absolutely won't regret it no matter how terrifying it is."
Do you think you could take to the skies like Saskia and Sara? Sign up to our sponsored skydive today.