2020 has been a year like no other.
While so much has changed, one thing has never wavered: our desire and dedication to making Bristol Children's Hospital and the Neonatal Intensive Care Unit the very best they can be. That just wouldn't be possible without the help of our wonderful supporters.
With the promise of a brighter and better year ahead, it's time to celebrate the things we have achieved together throughout the past 12 months. So, take a seat as we run through an A-Z of our top moments!
A
Kicking off our countdown in style and much to our trail fans' delight, 2020 brought us Gromit Unleashed: The Grand Adventure.
Not quite 'Around the World in Eighty Days', more like around the world in 15 sculptures, The Grand Adventure featured Wallace, Gromit, Feathers McGraw and Shaun the Sheep in a tour across the globe.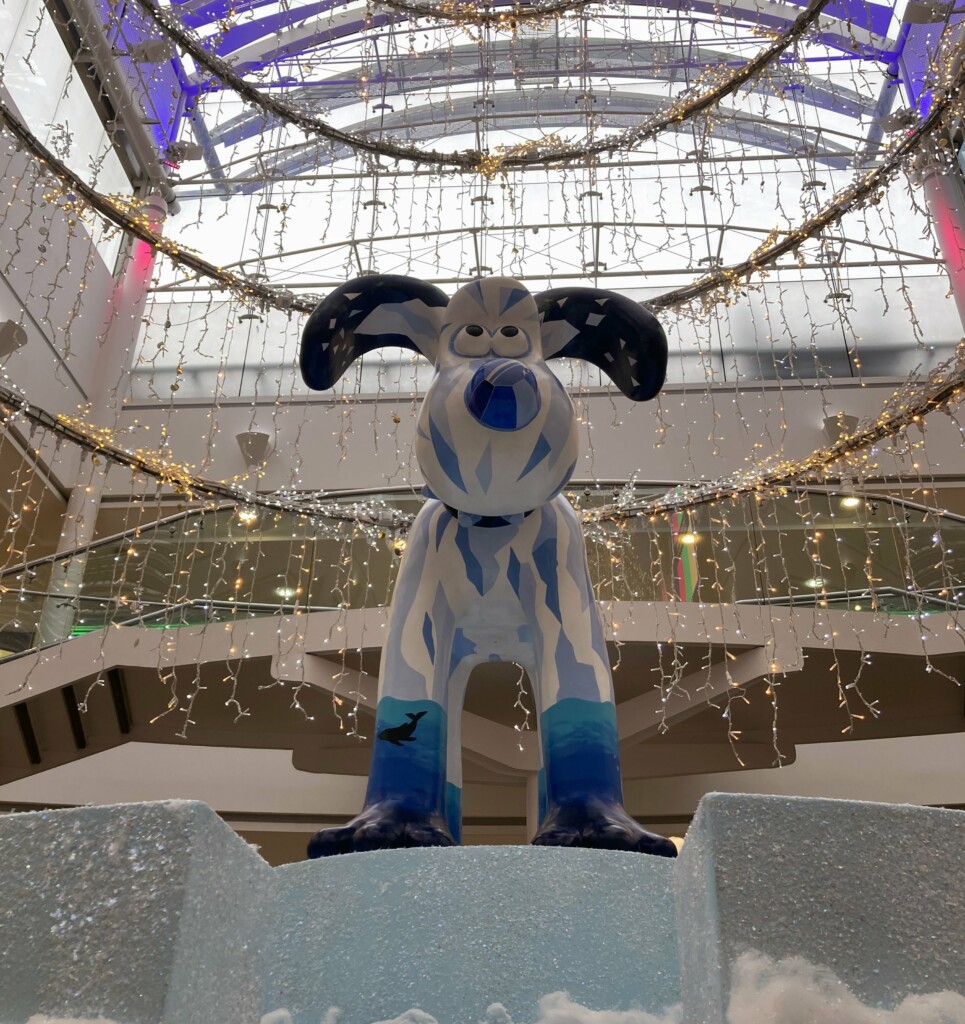 While the pandemic temporarily paws-ed the show, The Grand Adventure will still be open until Sunday 21 February 2021 at The Mall at Cribbs Causeway. Happy spotting!
B
'B' can only mean one thing – the Brailsfords! This Bristolian family has spent the past 26 years creating a legendary Christmas display, all in the name of raising money for Bristol Children's Hospital. Featuring over 50,000 lights and tonnes of decorations, it really is a must-see.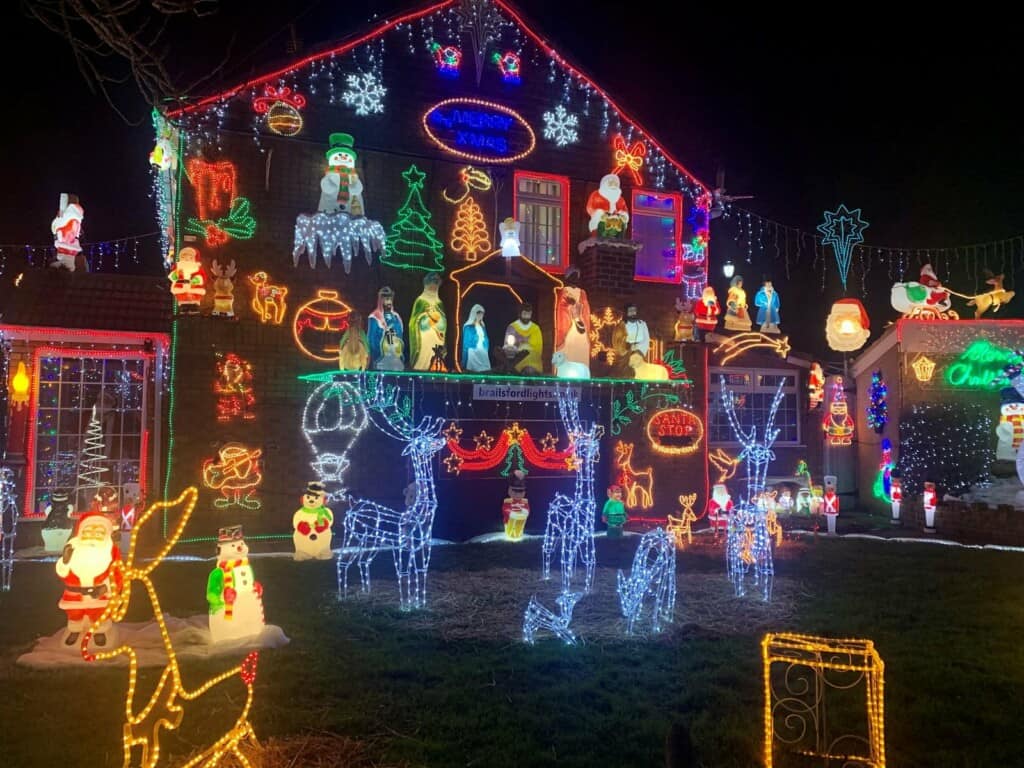 C
It's the word that's been on everyone's lips… 'Coronavirus'. While the pandemic has created challenges for all of us, our incredible NHS staff have experienced more than most.
Proving their dedication knows no bounds, staff from Bristol took part in a vital study led by specialists from Bristol Children's Hospital and the University of Bristol to help provide much-needed data.
Through funding this ground-breaking project, we're immensely proud to have played our part in fighting this awful virus.
D
Next up is Dawn French. That's right, back in February we invited the famous actress, writer and comedian to a special evening in Bristol. While Dawn took us on a tour of her time on the screen, we thanked some of our special sculpture buyers for their continued support.
E
Coronavirus hasn't stopped Team Grand Appeal and Cots for Tots from raising money.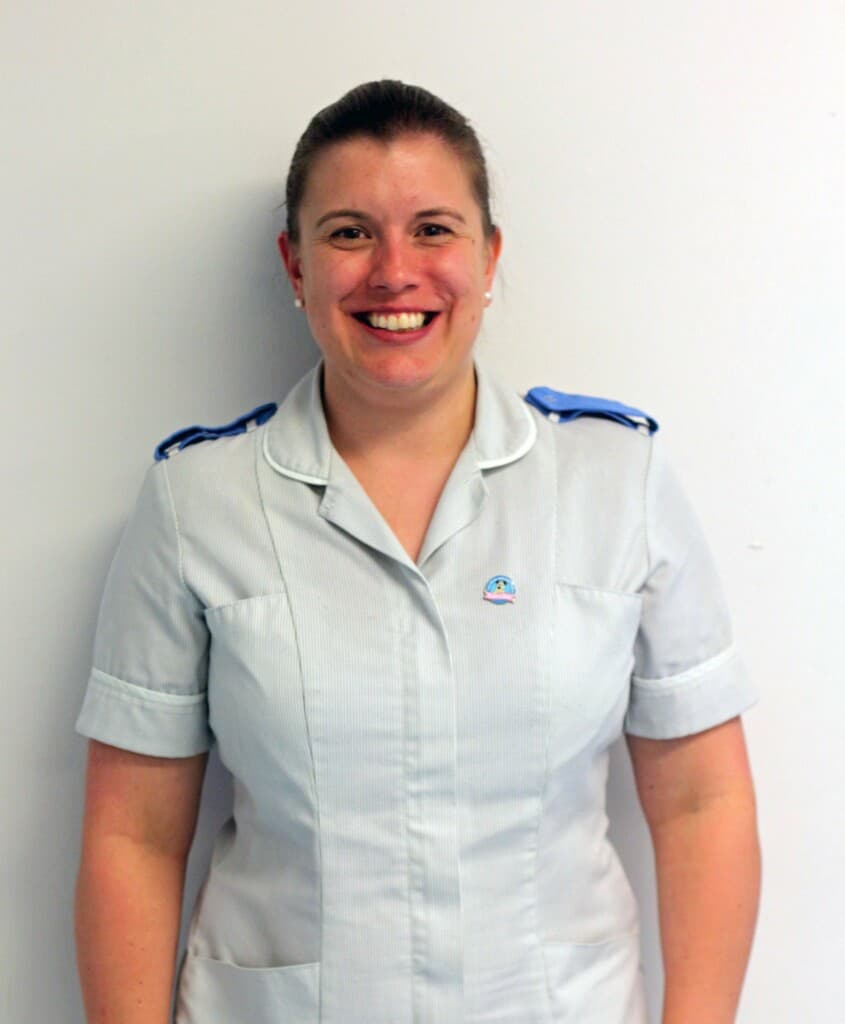 We've loved seeing so many of you get inventive with your fundraising, including our entry for 'E' – nurse Emma. Usually found on her weekly knitting stall, Emma switched things up this year and used the power of eBay to fundraise.
F
F has to be 'fundraisers'! Where would be without our fundraising family?
You guys have helped us throughout a difficult year. And despite everything, you've continued to raise funds for Bristol Children's Hospital and the Neonatal Intensive Care Unit. There's simply too many of you to mention, but we want you all to know how much we appreciate your efforts. Thank you.
G
September saw the launch of our first-ever virtual event – the Grand Run – and wow, you guys signed up in droves. Over 400 fundraising heroes raised over £30,000 collectively. Our pals at Aardman Animations even joined in too!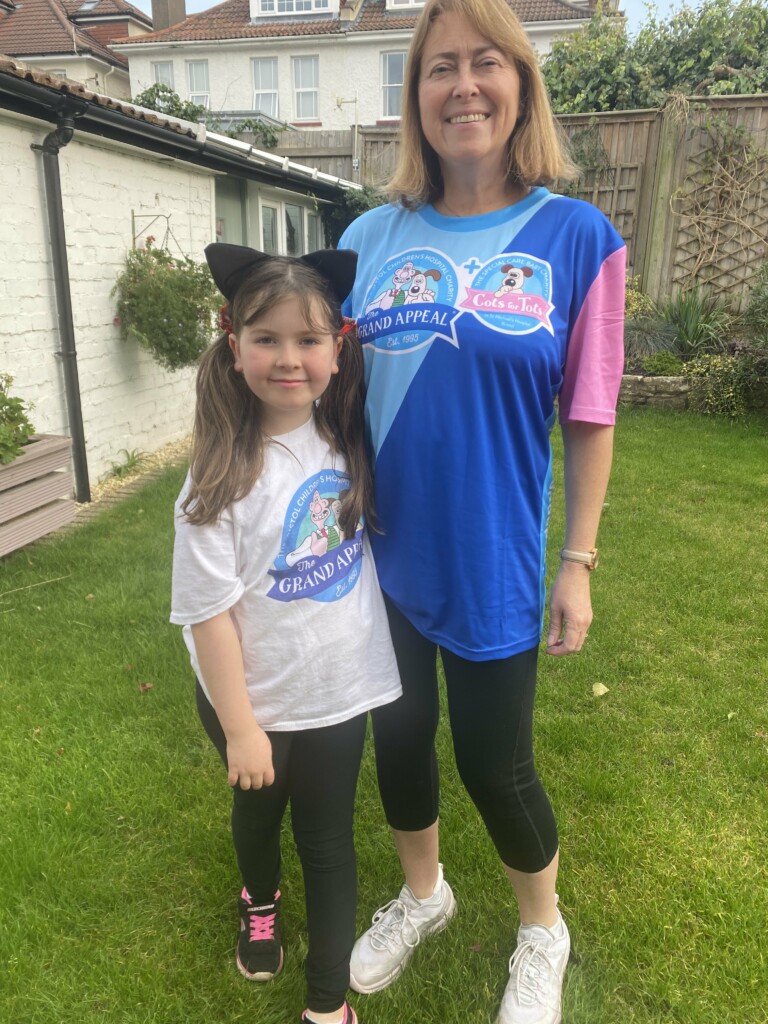 H
Is there anything more Bristolian than a hot-air balloon? Perhaps a Wallace & Gromit themed balloon?
Causing quite the stir on a crisp September morning, Bristol was treated to a 23m tall version of Wallace & Gromit's moon rocket. The iconic design will now fly high around the world in support of sick children.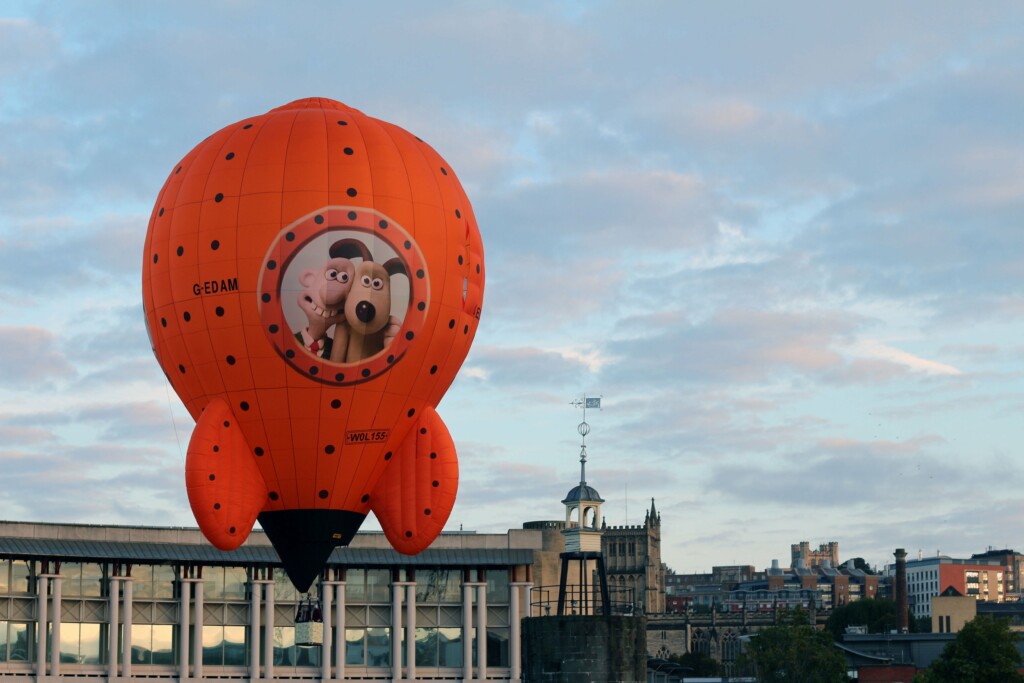 Speaking of patients, we couldn't miss out our revolutionary 3D cardiac printer. This piece of state-of-the-art kit allows Bristol Children's Hospital to print exact replicas of children's hearts. It's thanks to generous support from The Underwood Trust, we can fund this pioneering service.
I
Lockdown was hard for us all. Superstar Alfie decided to give us all a helping hand with his top isolation tips.
Seven-year-old, Alfie is an expert when it comes to isolation after having to spend time in Bristol Children's Hospital isolated and recovering from chemotherapy. His tips included making some noise, keeping in touch with friends virtually, and eating some cheese! We're sure Wallace would have agreed with that last one.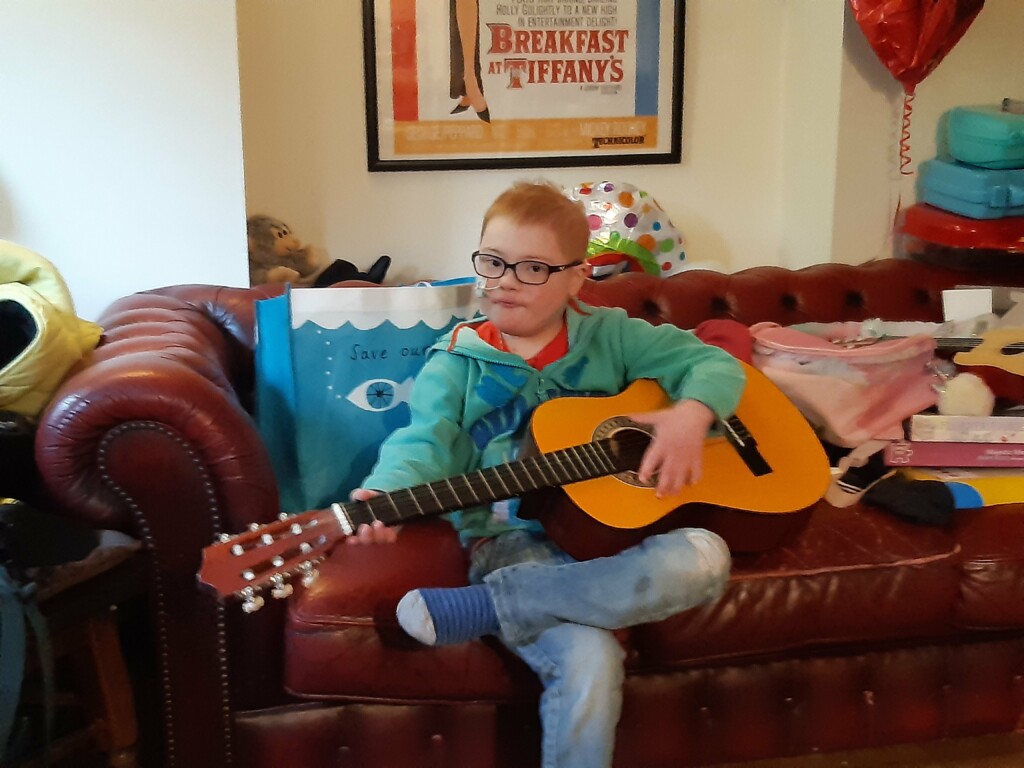 J
Fundraising heroes John and Josh complete our next highlight.
Our daredevil volunteer John took to the skies for a sponsored wing walk. The stunt had been due to take place on John's 89th birthday in April, but was postponed while he was shielding.
Josh, meanwhile, used his musical talent to entertain his neighbours at a weekly singalong during the 'Thursday clap'. Not just a singing sensation, Josh also raised an amazing £1,600.
K
Our trail-themed reusable face masks flew off the shelves, helping to keep our wonderful Gromiteers safe during the pandemic.
L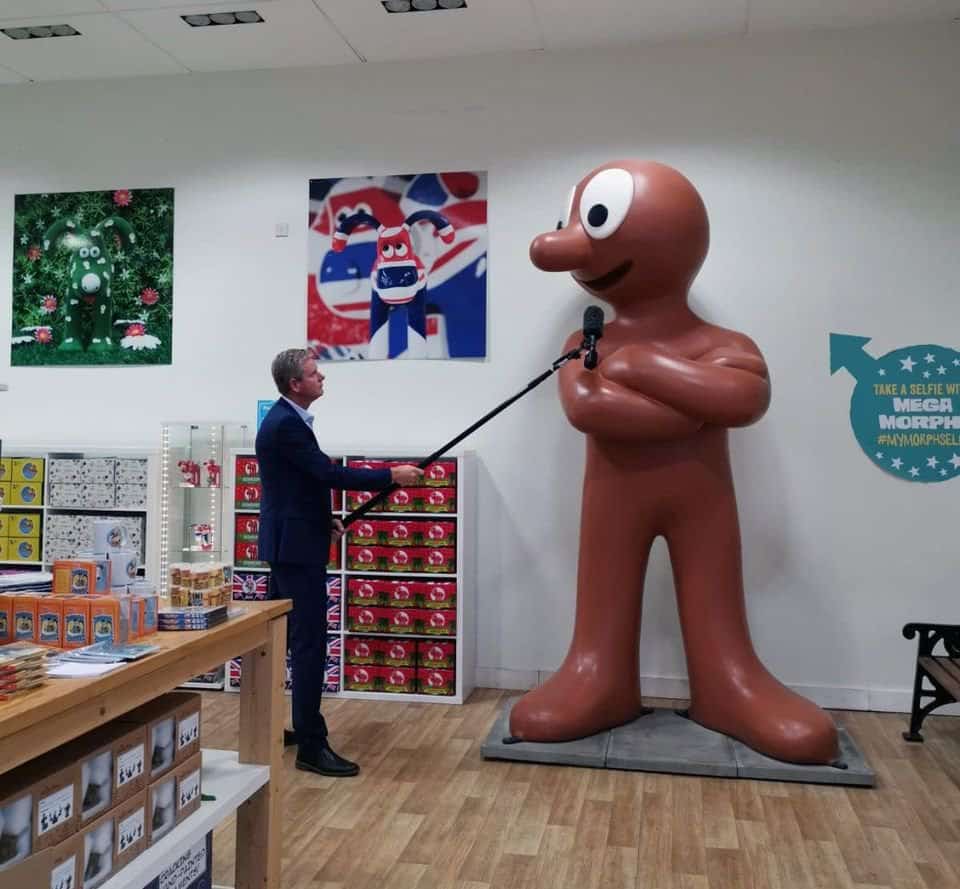 In June, we welcomed back our loyal customers to the Gromit Unleashed Shop after months in lockdown. BBC Points West even declared us the most fun place to shop safely in, thanks to an encounter with Mega Morph.
M
Far from home and with a baby in hospital life can be hard for the families in our care, but thanks to The Bristol hotel they had one less thing to think about during lockdown.
After choosing us as their Charity of the Year, The Bristol hotel continued to show their support despite having to close. As well as donating toiletries and supplies, their head chef Pawel dedicated his free time to creating meals from scratch in the hotel kitchen for parents staying with us.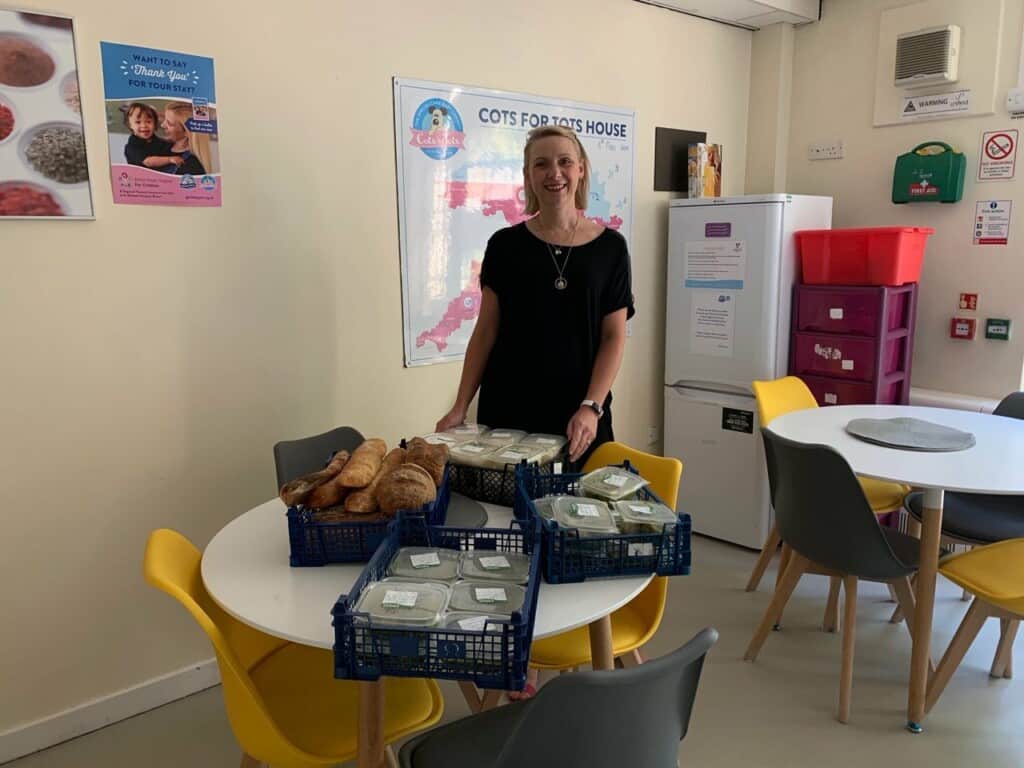 N
To celebrate the NHS's 72nd birthday on 5 July, we asked our wonderful supporters to tell us what makes our children's hospital and Neonatal Intensive Care Unit so special. As a result, Grand Appeal HQ was decorated with an incredibly colourful display full of heartfelt messages.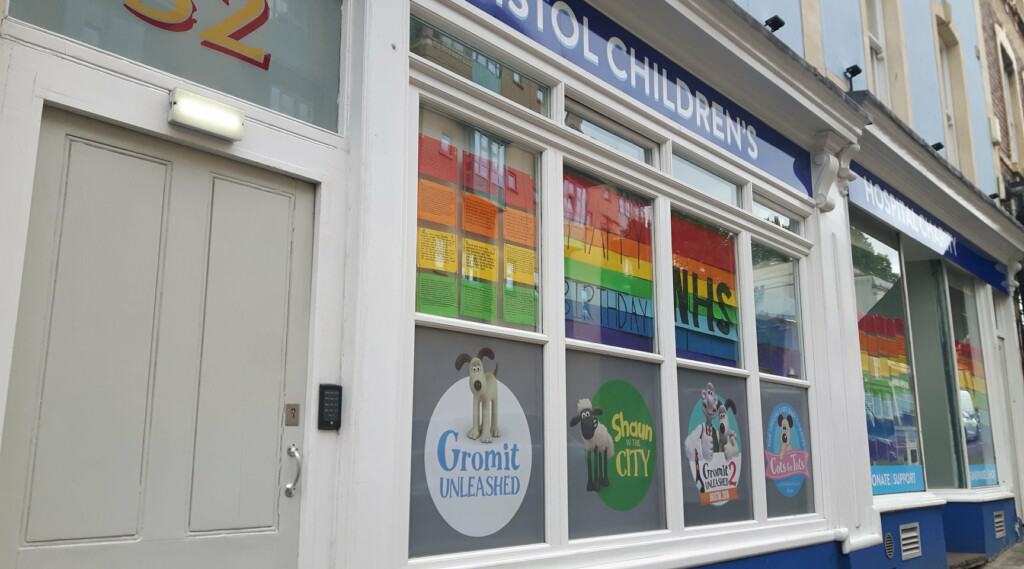 O
Our charity accommodation stayed open throughout the pandemic, despite many others having to close.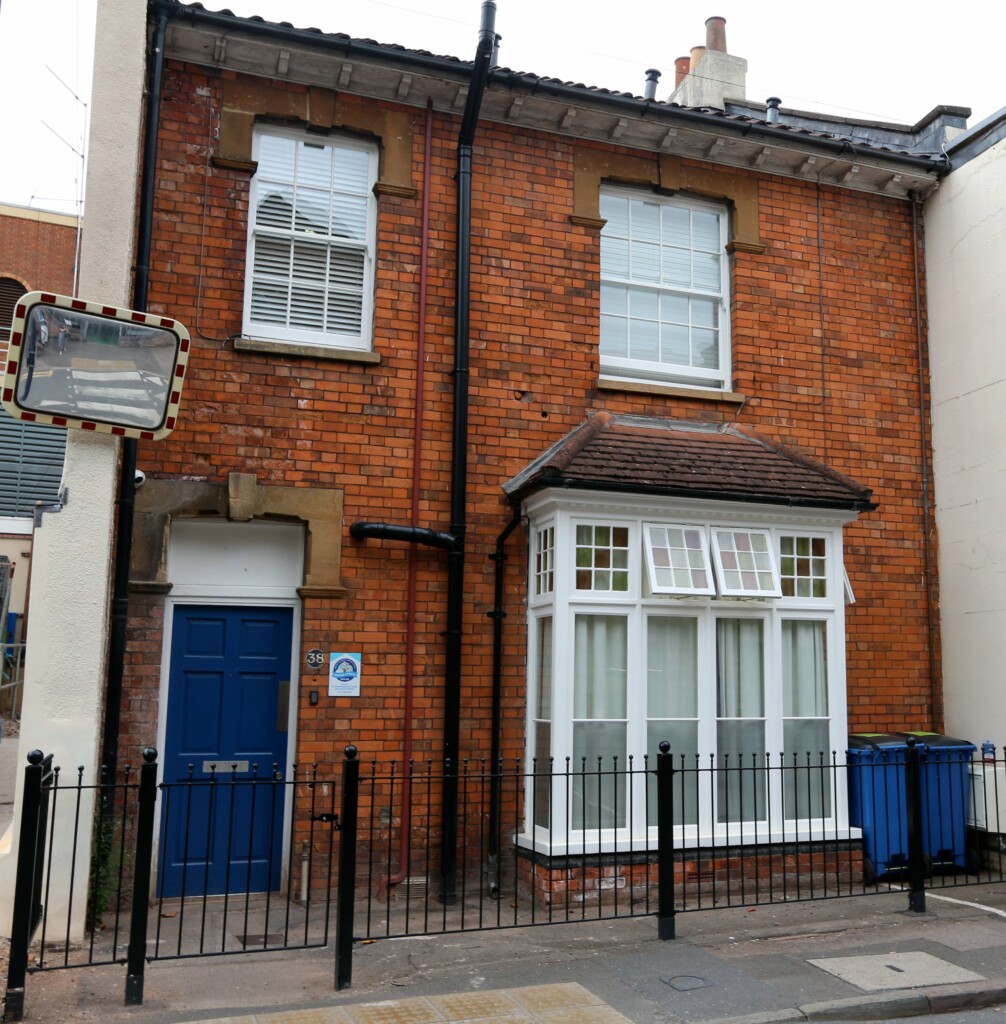 Grand Appeal House, our third home-from-home, opened its doors at the beginning of the year offering families somewhere free, comfortable and supportive to stay while their child is treated in Bristol Children's Hospital or St Michael's Neonatal Intensive Care Unit.
P
'P' is for the Play Department! Wanting to bring some light and laughter as well as raise money for the very children they care for, the Play Department at Bristol Children's Hospital took on a series of creative and hilarious challenges. They raised not only some smiles but a cracking £635.
Q
The quality of care at Bristol Children's Hospital is second to none. And that's thanks, in part to, the support we receive from some incredible trusts who enable us to fund pioneering research, life-saving equipment, family accommodation and specialist support staff in the hospital.
Big thanks to the Underwood Trust, Morrisons Foundation, The Hospital Saturday Fund, National Lottery Community Fund, and all the other trusts that have shown their support this year.
R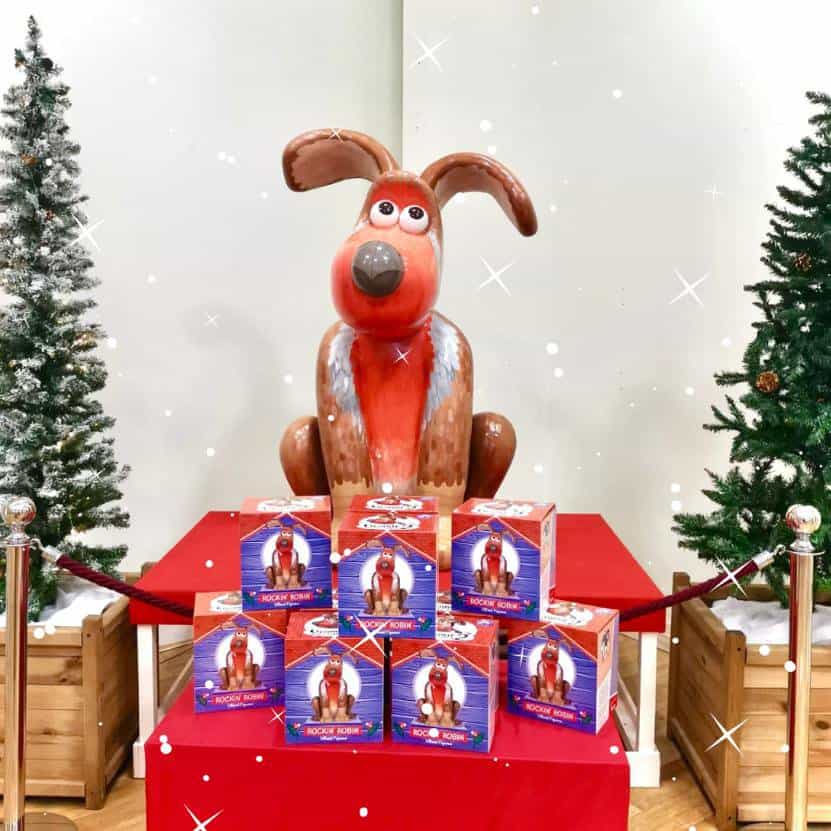 'Rockin' Robin', our bright and beautiful bird from Gromit Unleashed 2, landed in the Gromit Unleashed Shop to celebrate the release of his mini-me. 2020 has seen a whole host of our sculptures released in figurine form, including another flying fellow (or should that be hovering?) – 'Gromjet'.
S
All of our supporters are superheroes in our eyes. It seems Bristolian Tommy took this quite literally during the summer! Dressing up as Spiderman, Tommy spent his daily exercise cheering up local families and raising money.
T
Did we mention how inventive our fundraisers have been?
10-year-old Amelie took dedication to new levels, after spending a whole month in a tent to raise money for Bristol Children's Hospital.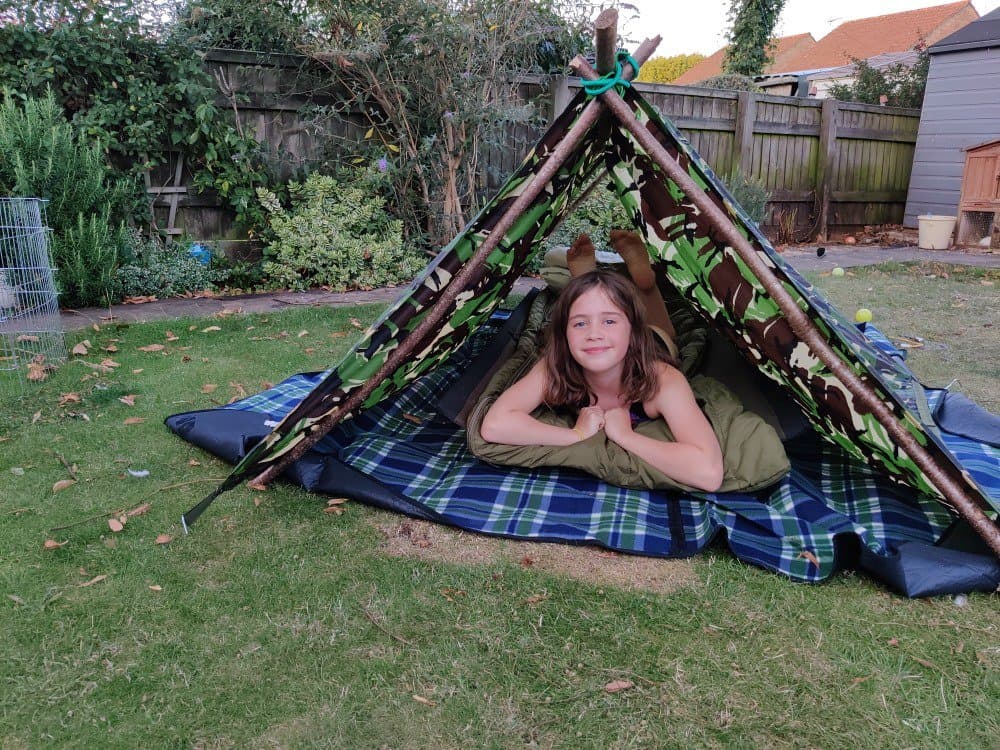 U
Home hero Archie takes this spot with his unicycle challenge. Archie put his pedal power to the test as part of 'The 2.6 Challenge' in April, which saw fundraisers across the country take on their own fundraising activity.
V
As the dedicated charity for St Michael's Neonatal Intensive Care Unit, we're here to make sure the incredible NICU team has everything they need to care for the region's sickest babies. With your support, we're proud to have funded new ventilators for the unit – equipment that will help the tiniest of tots survive.
W
This year, we completed a major project at Bristol Children's Hospital. The hospital is now home to new way-finding artwork that represents each ward's name, which was changed in 2018.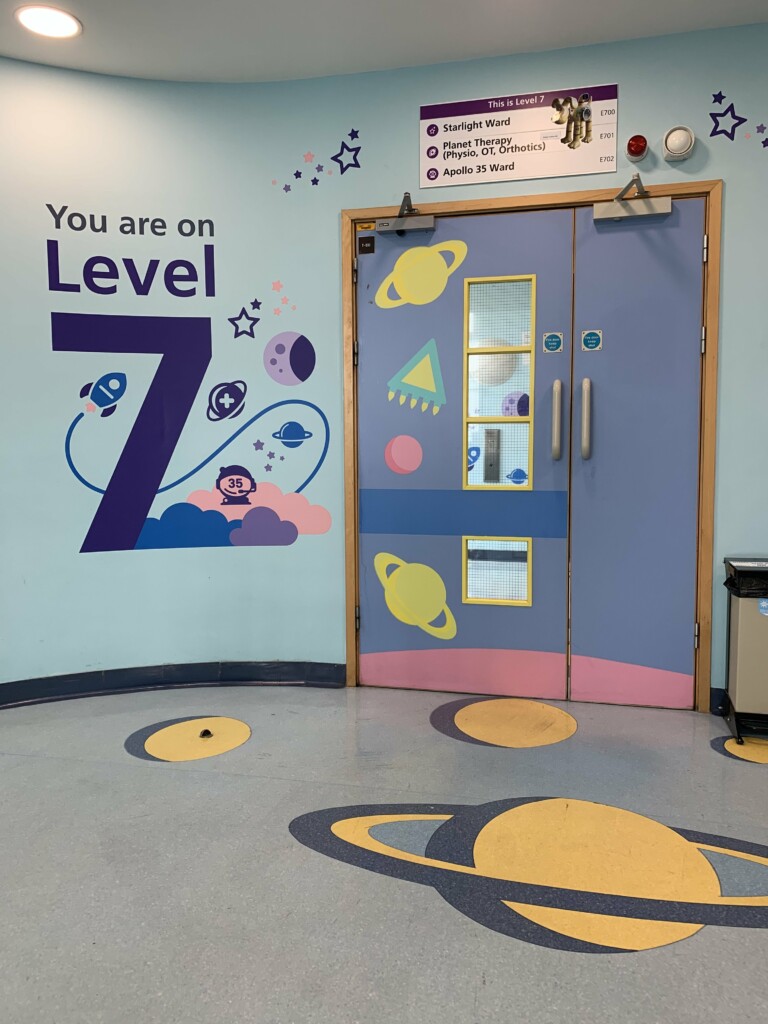 Designed with children and young people in mind by artist Anna Mullin, better known as Sneaky Racoon, the artworks will help staff, patients and their families navigate the hospital more easily.
X
Exciting news team! We launched a new Wallace & Gromit themed quiz as a special way to fundraise for Bristol Children's Hospital and the Neonatal Intensive Care Unit.
Put your knowledge of our favourite duo to the test with this cracking quiz. Whether it's offline or virtually, gather your friends, family, work colleagues or local community group and get quizzical.
Y
We couldn't write a list of highlights and not mention The Yogscast! Once again, the Bristol-based gaming company hosted their annual charity fundraising event, Jingle Jam.
In just 14-days, the live-streaming event raised over £2 million for 12 charities, including an incredible £280,000 for us, The Grand Appeal. Cracking news!
Z
2020 has to be the year of Zoom and all things virtual! This year, Wrong Trousers Day went virtual too. We were chuffed to see our supporters dare to wear their ludicrous legwear both offline and online in honour of Bristol Children's Hospital and the Neonatal Intensive Care Unit.