Lottie works on one of the largest intensive care units for children in the UK, offering life-saving, round-the-clock care to children of all ages, from newborn babies to teenagers.
Here she chats to us about what it's like to be part of the Seahorse Paediatric Care Unit (PICU) team at Bristol Children's Hospital.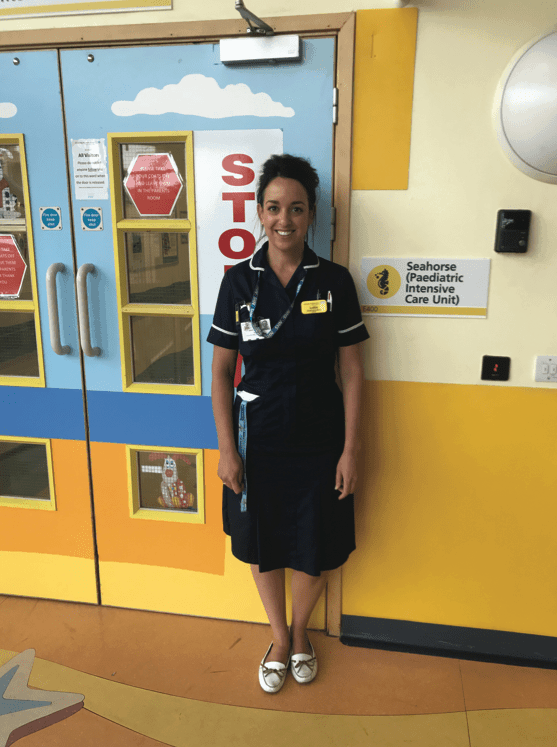 Briefly, what's your main part of your role, day to day?
I am one of a team of six sisters on the Paediatric Intensive Care Unit. Each day I lead and support a team of up to 20 nurses who provide outstanding care to critically ill children, all while ensuring we have beds available for any additional children requiring intensive care from across the South West. We always have to be prepared to respond to medical emergencies around the hospital and those arriving in the emergency department. A huge part of our job is also to provide advice and support to families at a very difficult time.
Why did you want to be in this department of the health service?
I really enjoy being part of a highly motivated and dedicated team with the knowledge and skills to deliver life-saving treatments. No two days are ever the same as we care for a wide range of patients with varying conditions and needs. We are always prepared for whatever may come through our doors.
What's your favourite bit of the job?
Our unit cares for some of the sickest children in the country. Seeing those that we have cared for walk back onto our unit once they have fully recovered is indescribable. Those moments make it all worth it for me.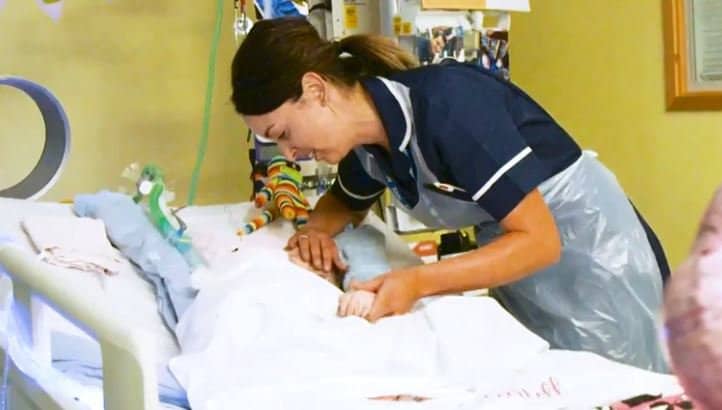 What one thing might we not know about your department?
Our Intensive Care Unit covers the whole of the South West of England and also the children requiring open heart surgery in South Wales. WATCh (Wales and West Acute Transport Team for Children) work very closely with us to provide advice and support to the referring teams and safely transfer these children to us in a timely manner.
Why is it important that The Grand Appeal supports your department and its patients?
Intensive care is expensive. The children we care for require a lot of pioneering life sustaining equipment so charitable donations are vital in helping us to provide this. The Grand Appeal also supports our staff training and education.
Given the huge catchment area of our unit many of our families can live up to hundreds of miles away. The Grand Appeal provides these families with a free 'home from home' family accommodation just opposite the hospital whilst their child is cared for on our unit. The difference that this facility makes to our patients and their families is amazing, as it means that they can be close to their child on the unit, and removes the stress that can come from living so far away.
Which Gromit Unleashed 2 sculpture has been your favourite and why?
I should say Caractacus Paws as he is raising money for our unit. However I am completely obsessed with Gromit P. Sullivan- I love his hair!
Are there any interesting projects going on in the department at the moment, or any exciting developments?
The Grand Appeal is currently helping us to install a new kitchen and rest area for families to use whist their children are in Intensive Care. These are always very stressful and emotional times for families and this will allow us to offer them a comfortable space to gather their thoughts and look after themselves. It will also create a space where our families can meet other families going through similar experiences. This can provide such a comfort during what is such a difficult and unfamiliar experience for most.
What is your department's current goal? What improvement would you most like to see?
Our goal is always to provide the best care to critically ill and injured children from across the South West. We currently have 18 beds on the unit, however at times we still need to turn away children within our region. We are hoping in the coming years to expand our unit up to 24 beds. This will require a huge amount of support from both our NHS Trust and The Grand Appeal as our Hospital charity.
If you weren't in healthcare, what might you be doing?
I love my job, however I have always wanted to be an airline pilot….maybe in my next life!
Favourite thing about Bristol?
The harbour. I live just outside Bristol, however, on a sunny day, there is nothing nicer than a stroll around Bristol harbour with my two Chihuahuas.