In July, we kick-started our events calendar with the return of our sponsored skydive.
With safety guidelines in place, we were thrilled to see a team of fearless fundraisers take to the skies at Dunkeswell Airfield.
One such hero was Jade. By facing her fears, she raised over £1,200 for the Neonatal Intensive Care Unit at St Michael's Hospital and she's here to tell us why throwing herself out of a plane seemed like the perfect way to give something back.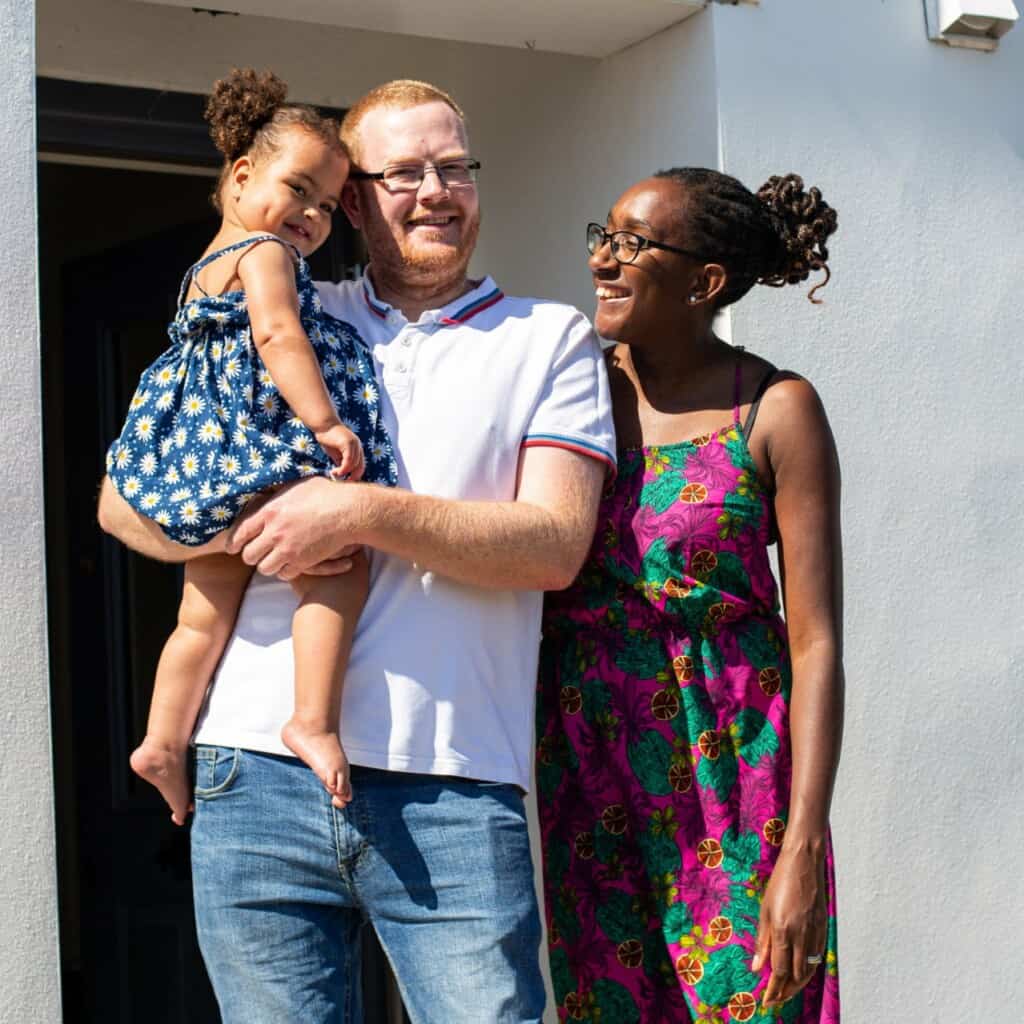 "Once I saw The Grand Appeal advertise their sponsored skydive, I knew I had to do it. A skydive had been on my bucket list for a long time, but I never actually thought I'd do one. Yet, with the click of a button, I'd signed myself up.
"I gave myself a £1,000 target and shared my fundraising page far and wide. I can't ever repay St Michael's Hospital for changing my daughter's life, but I wanted to raise as much as possible. Although the thought of falling 15,000 ft through the sky was terrifying, nothing could come close to the terror I felt watching my baby girl suffer.
"In 2018, after a seemingly easy pregnancy, I went into early labour. All my hopes and plans for the birth vanished. My husband, Simon, and I were rushed to Bristol's Southmead Hospital, over 130 miles from our home in Cornwall.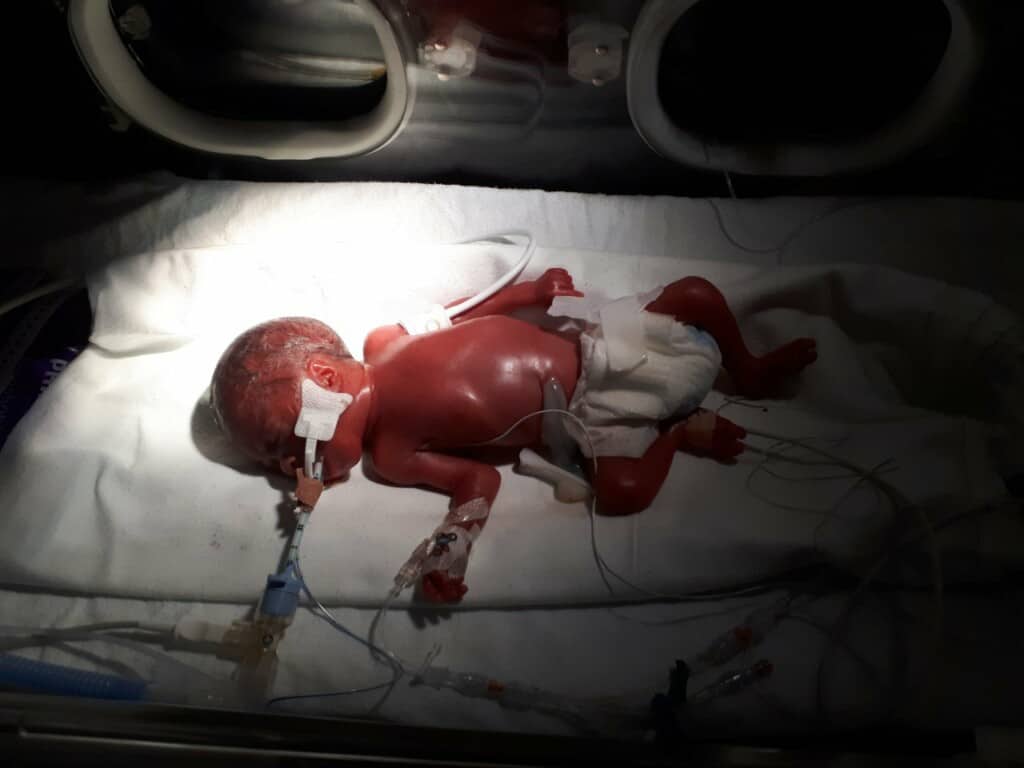 "At 27 weeks we met our little Alana. Doctors reassured us she was fine but just very tiny. However, as time went on, it was clear Alana wasn't well. A scan revealed she had a problem with her bowel. Despite only being seven days old, our precious girl was transferred to Southampton for surgery.
"All I wanted was to be curled up on my sofa with Alana in my arms, enjoying time together as a new family, but it wasn't to be. After undergoing a colostomy – an operation to divert the end part of her bowel through an opening in her tummy – we hoped Alana would improve, but she needed further treatment. They told us St Michael's Hospital in Bristol would be the best place for her. How would Alana cope with the move?
"Simon and I felt helpless. We had nowhere to stay near the hospital and were miles from home and loved ones. What would we do?
"When our nurse told us we had a room at Cots for Tots House, it was an instant relief. We had one less thing to worry about. For the next nine weeks, the house became our sanctuary – a place to retreat to when things got too tough or if I needed a sense of normality amongst the chaos.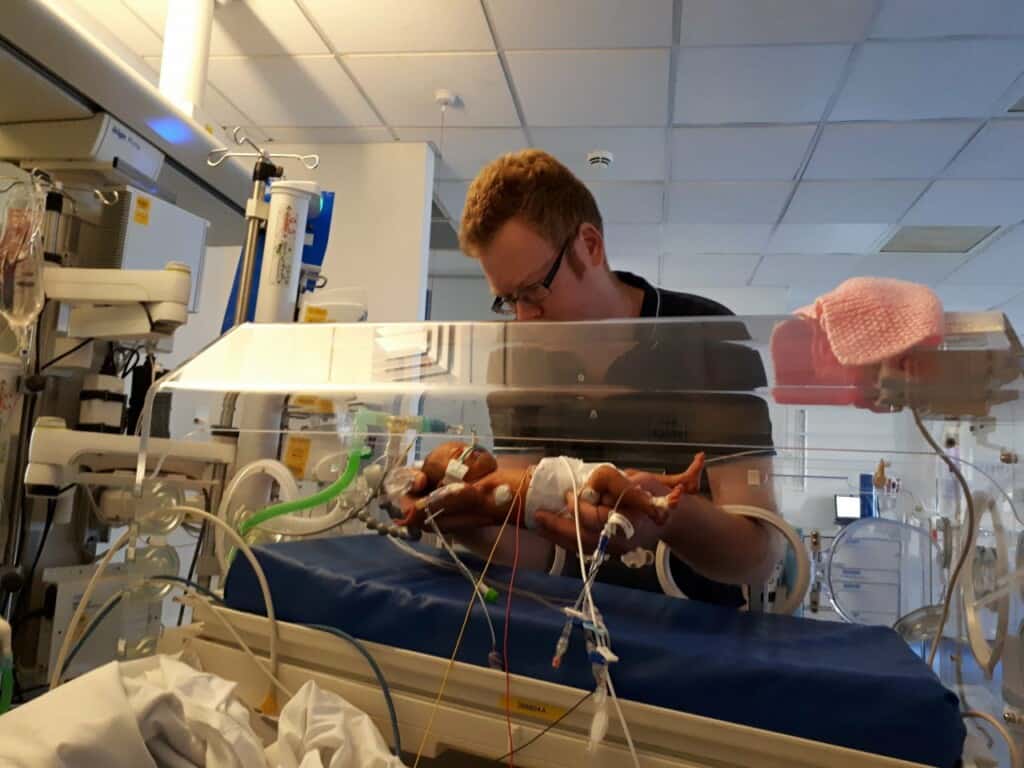 "Eventually, things began to look up for Alana. Going home felt like a possibility. The love and care, all the NICU staff had shown us left such an impact that I knew that as soon as I could, I would try to give something back.
"Two years on and it felt amazing to have found my challenge. As my fundraising total climbed and I prepared myself for the big day, I couldn't hide my excitement or nerves!
"I woke up that morning and thought 'today is the day I am jumping out of a plane at 15,000ft. What am I doing?!' Yet when I arrived at the airfield everything put me at ease – the lovely instructor, my fellow fundraisers, and the social distancing measures they had put in place.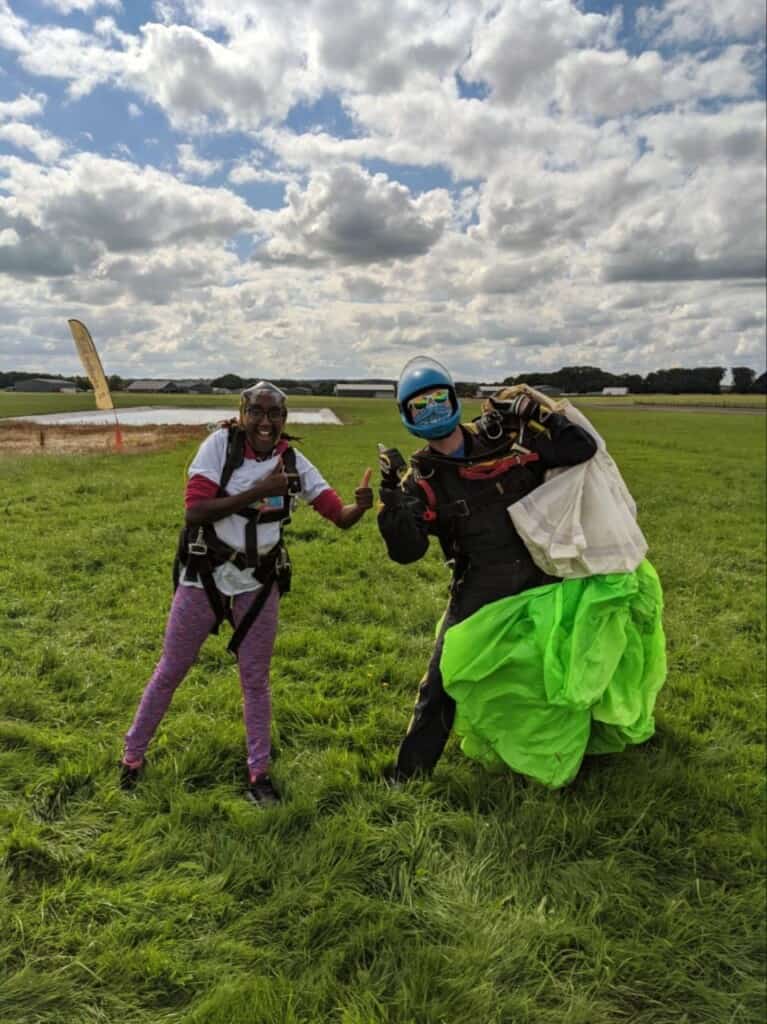 "My adrenaline kicked in as we flew up in the plane. I kept looking out of the window and thinking 'wow – this is high'.
"Falling over the edge of the plane was something I will never forget. It was such a surreal feeling. Knowing I had my instructor by my side was reassuring and as the ground became closer and closer, I took a moment to take it all in. The view was breath-taking.
"With my two feet firmly on the ground, a sense of achievement washed over me. I had done it!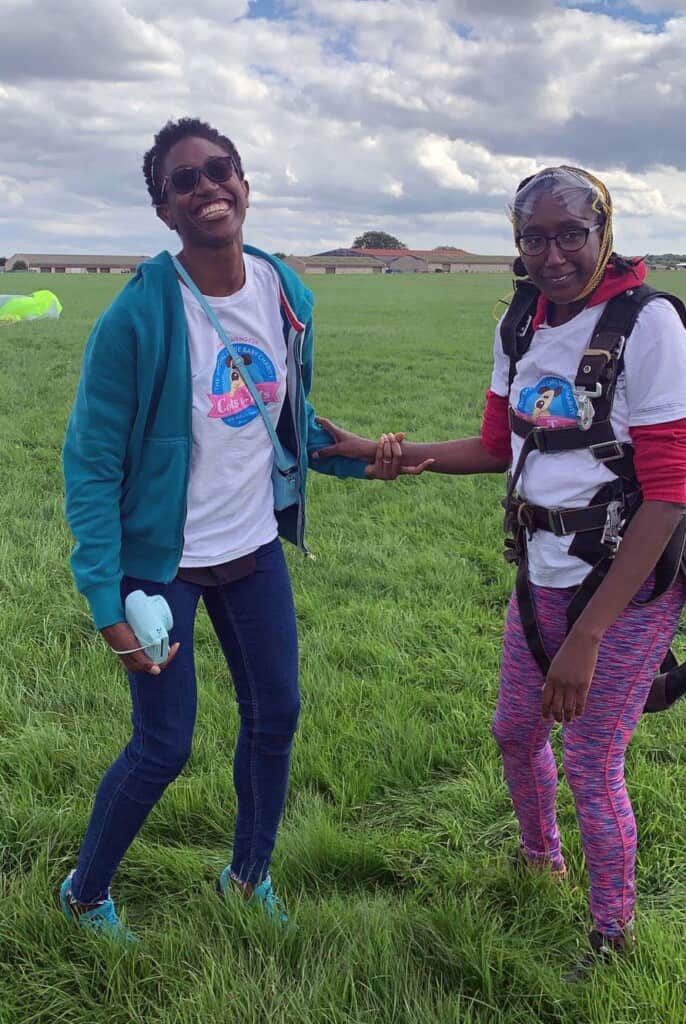 "Looking back, I couldn't be prouder of myself. I am sure Alana is too. I will cherish this memory forever. Knowing my efforts will help other babies like Alana is the icing on the cake! People don't understand the importance of this charity until they experience the trauma of having a critically ill baby or child themselves.
"For anyone wanting to sign up to a skydive, go for it and remember to enjoy every second."