Cyclone24 is a 24-hour charity cycling relay endurance challenge where teams of six battle physical exhaustion and mental fatigue in a nonstop relay around Newport Velodrome while raising money for Bristol Children's Hospital.
The unique corporate challenge provides the perfect platform for fundraising. Team up with your colleagues, clients and friends and push the boundaries to see what can be achieved. It's designed for complete beginners to keen track cyclists, and no matter your experience, will challenge your strength, determination, and team spirit.
Corporate challenges are proven to strengthen relationships between employers and employees as well as clients, inspire with team-building opportunities, boost morale and improve employee retention.
1. Support a Charity
Make a difference with your corporate events and team building by engaging with a good cause. Supporting a charity can demonstrate your company stands for good ethics and strong principles. It can set your company apart from its competitors which raises your brand image, money, and morale.
If you're looking for a team-building event and want to increase your corporate fundraising, then Cyclone24 is a great match. The sponsored cycling event also enables employees to engage with the community through fundraising.
2. Team Building
Working together as part of a team helps employees learn how to motivate each other, reach goals collectively and take work relationships to the next level. Charity challenges such as Cyclone24 push employees to spend time training together outside of work, fundraise together before the big event, and ultimately, build team spirit.
3. Community Relations
By sharing inspirational stories and content, corporate charity challenges provide an excellent PR opportunity and great marketing material for your company. You can increase the profile of your company through gaining public attention when fundraising for many months before an event, benefitting greatly from sustained public exposure in the community and through social media.
4. Employee Satisfaction & Wellbeing
Team challenges can increase employee satisfaction by engaging employees, boosting morale, offering personal development, taking people out of their comfort zones and working together to achieve a goal. By creating a good team dynamic and a happy workforce, people are more likely to stay loyal to the company. Plus, the cost of recruiting and training staff is expensive and time-consuming!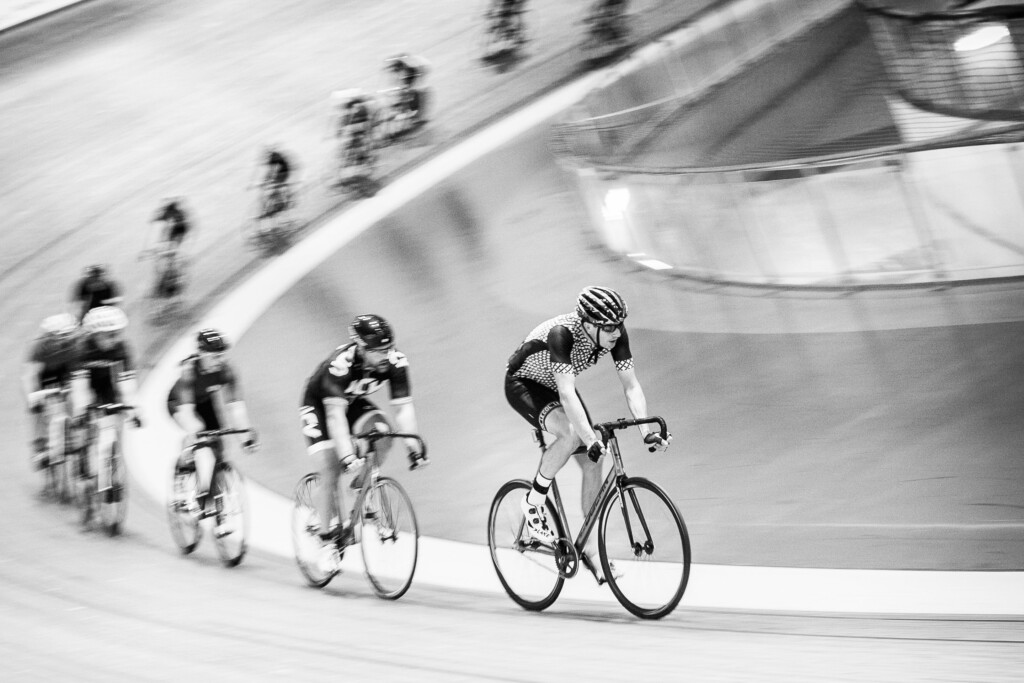 Gear up for the Velodrome
Compete as a team of six against the entire pack, or create internal rivalry and sign up in multiple groups of six, such as finance versus HR. Cyclone24 provides a friendly networking opportunity between you and others taking part.
Corporate challenges are perfect for promoting health and wellbeing in the workplace, combining work and play, energising your team, and giving back to your local community.
Are you ready to enter?
Once you have your team of six together, register your group by emailing Stacey. But don't worry if you can't recruit all six cyclists. You can still register your interest and we'll do our best to match you up with other riders.
We provide all equipment, track bikes, training guides, kit lists, nutrition guides, physio support, complimentary sports massage, event photography, refreshments, snacks, free parking, free entry for spectators and most importantly, finisher medals and trophies.
See you on the track.