Our favourite pals, Wallace & Gromit, famously travelled all the way to the moon to grab a slice of cheese.
Lucky for you, we've teamed up with the Trethowan Brothers so you can get your cheese fix directly to your door!
Award-winning artisan cheese company, Trethowan Brothers, is based in Somerset and made up of, you guessed it, two brothers!
With every purchase of one of their cracking cheese hampers, £2 will be donated to Bristol Children's Hospital. If a cheese course is the highlight of your Christmas Day, purchase your hamper today.
The hamper includes four different kinds of cheese, quince jam, a tote bag and of course, crackers!
There is a very special reason brothers Todd and Maugan chose to support Bristol Children's Hospital this Christmas. Almost 50 years ago, Maugan began treatment at the hospital for a kidney condition. He was only one year old.
Photo credit: Andre Pattenden
Maugan remembers: "I was cared for at Bristol Children's Hospital for three years. Every week my mum would take me and Todd on the bus to the hospital.
"When we arrived, Todd would cause havoc in the waiting room while I was checked out. Initially, I was quite shy and when they asked me what my name was, I would only tell them my brother's name, and not mine! But the kindness of the staff helped me to settle in. We did this weekly for the first few years, then monthly, and eventually, I was discharged when I was four."
Todd and Maugan began their careers on their family farm in Wales over 25 years ago.
Many of our wonderful fundraisers have a connection with Bristol Children's Hospital. It's amazing to see Maugan, after all these years, show his support for the hospital where he began his treatment journey.
I always knew I would like to give back to Bristol Children's Hospital for the amazing kindness and treatment I received, and this is something I can now do through my business.
During these uncertain times, Bristol Children's Hospital still needs your help. Could you and your colleagues follow in the footsteps of Todd and Maugan and make a lasting impact on patients and families from Bristol and beyond?
Get in touch with Helen to start your fundraising journey today.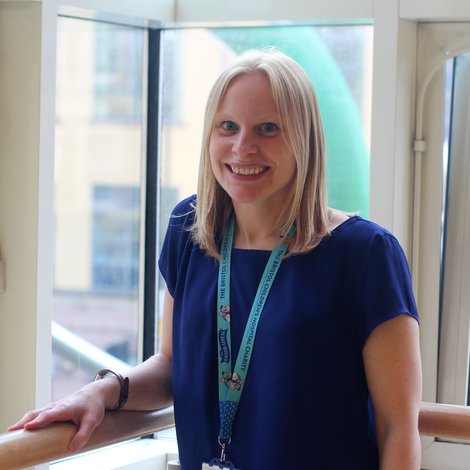 Head of Fundraising (Corporate)
Helen Haskell
Helen works with our amazing corporate supporters. Contact Helen if your business or company would like to support Bristol Children's Hospital or if you are keen to find out more about ways we could work together.