As well as some of the most challenging times in recent history, the pandemic has seen amazing displays of unity.
Bristol Scrub Hub, a team of complete strangers, came together with a desire to help others when coronavirus was at its peak. By creating scrubs or protective clothing for our NHS workers and donating £2,500 to Bristol Children's Hospital, the team is a prime example of how dedicated and caring our supporters can be. We spoke to Amanda from Bristol Scrub Hub about the project.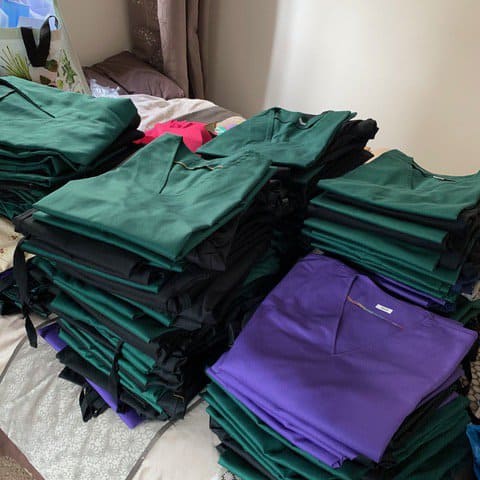 "Thanks to coronavirus I had to close my shop, We Make Bristol in Westbury on Trym. While I was contemplating life in lockdown, an email appeared in my inbox from a fabric supplier. They explained that considering the national shortage of hospital scrubs, they were stocking fabric for them. I thought, 'why not make some?' I searched for patterns and came across a group in London who had set up a 'scrub-hub'.
"It was formed from a group of ladies in Hackney who had started making scrubs to help NHS staff who were struggling to get them during the crisis. They provided the patterns and advice to others who wanted to help on how they could set up their own local hub. With their guidance, I created Bristol Scrub Hub. The response from people wanting to help was overwhelming and before I knew it I had over 150 volunteers all wanting to sew scrubs.
"Everyone had their own reasons for joining. Some had received hospital treatment and wanted to give something back, while others wanted something to occupy their time as they shielded, or many simply wanted to help in any way they could. Thanks to the virus, I still haven't physically met many of my fellow sewers, but that's not to say we didn't feel like a team. Our team spirit was nothing short of phenomenal as we all pulled together!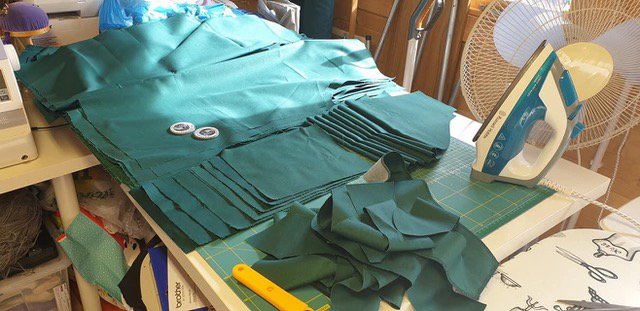 "To help cover the cost of fabric, we created a 'GoFundMe' page. It was so easy! And with the power of word of mouth, social media, a shout out on Radio Bristol and an article in Bristol 24/7, donations came flooding in.
"In total, we made over 1,000 scrubs and raised over £20,000. 300 of those scrubs were given to Bristol Children's Hospital, so when it came to ending Bristol Scrub Hub it made sense to make a donation to the dedicated children's hospital charity, The Grand Appeal, with some of the money we had raised.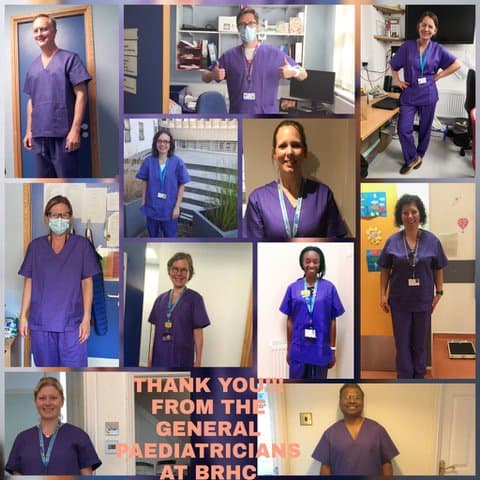 "Despite Bristol Scrub Hub being a hugely demanding project, given the scale it grew to, it's hugely satisfying to look back on everything we achieved. The concept was born out of wanting to help as many people as possible – whether that's hospital staff or the people or children they care for.
"For anyone thinking of fundraising or wanting to do something, go for it! While lockdown is starting to feel like a distant memory, there are still so many other people out there that need support."
Start your fundraising journey and help change lives at Bristol Children's Hospital. Contact Steph today.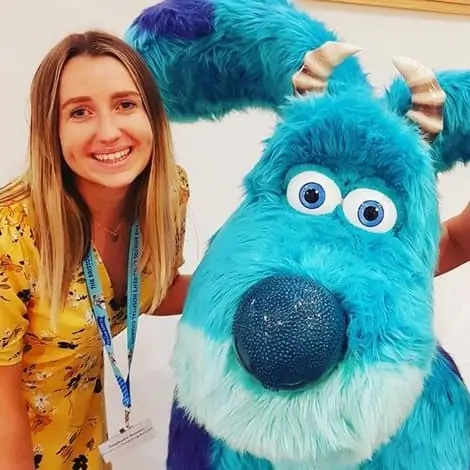 Senior Community Fundraiser
Steph Benson
Steph works with our incredible family of fundraisers, supporting them throughout their journey. Contact Steph if you are interested in fundraising on your own, with friends and family or if you are a school interested in our Charity of the Year programme.