Today, Bristol Children's Hospital is saying goodbye to a very special member of their Spinal Team.
After 13 years working as an Advanced Spinal Nurse Practitioner, the wonderful Diana is retiring.
When a young child is admitted to Bristol Children's Hospital with a spinal condition, it isn't just a surgeon who treats them, but a whole army of healthcare heroes who work behind the scenes to ensure that each and every patient gets the treatment they need.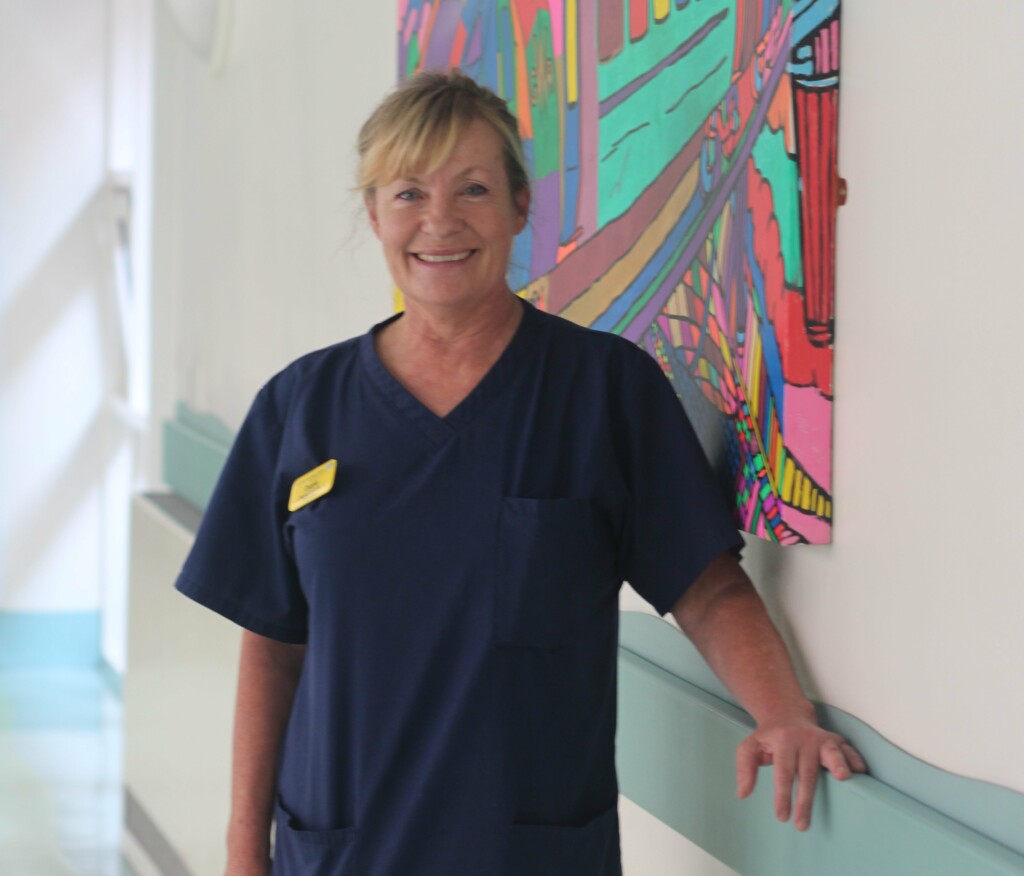 The team care for over 1000 outpatients every year and perform approximately 70 operations in that time. These surgeries can be incredibly complex operations, usually taking between six to eight hours each.
Throughout her time in Bristol, Diana has been instrumental in caring for each of these patients both before and after surgery. Through writing a well-publicised paper on how to care for children's wounds after surgery, Diana has even used her expertise to revolutionise spinal surgery at the children's hospital.
Diana has been a tremendously hard-working member of the spinal team for years. Her knowledge and dedication has improved the lives of many patients and helped lots of families through difficult times. Thank you, Diana.

Stephen Morris – Clinical Lead for Paediatric Spinal Surgery
Celebrations for Diana's retirement are on hold due to coronavirus, but for now, we hope our virtual tribute will shine a light on Diana's immense contribution to Bristol Children's Hospital. We spoke to some of the people that know Diana best – her amazing spinal colleagues.
Diana has been an integral member of the team and over time has developed a huge amount of experience. She has provided countless teachings so it's nice to know that her knowledge has been passed on to the next generation.

Neil Upadhyay – Paediatric Spinal Surgeon
Diana's impact on the development of our Spinal Deformity Service at the Children's Hospital has been significant. She will be greatly missed and we all wish her well in the future.

Ian Harding – Consultant Spinal Surgeon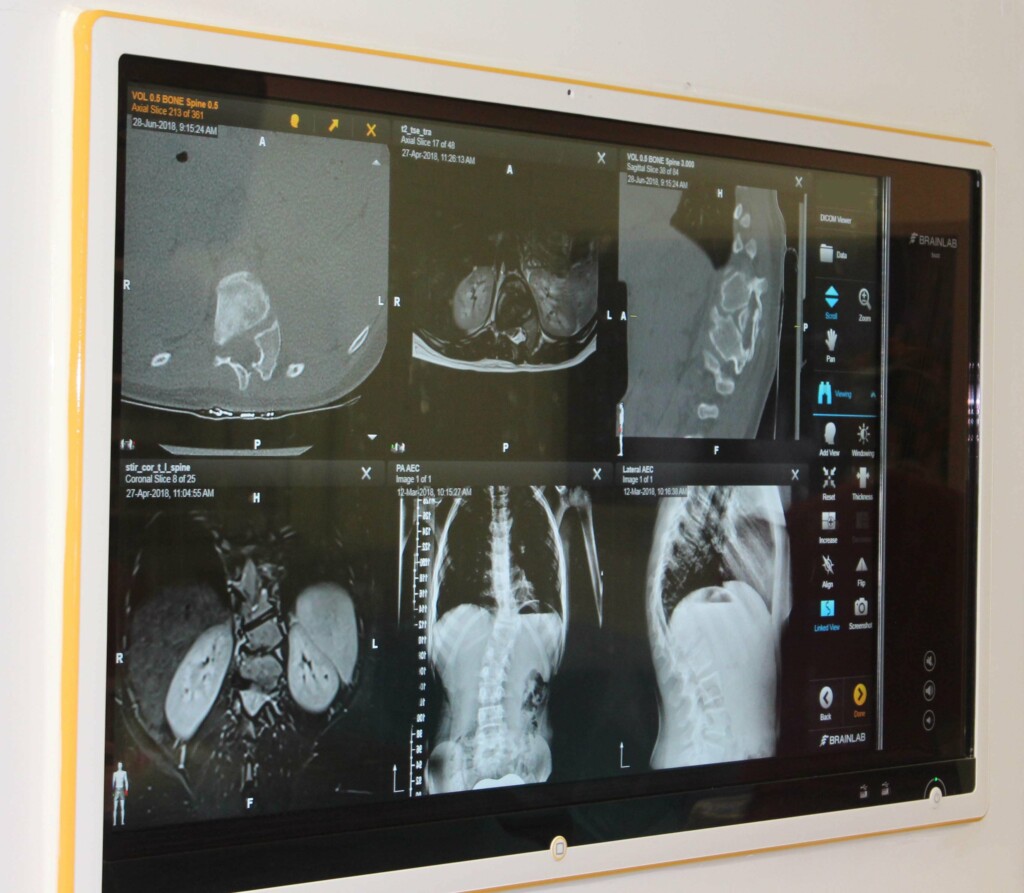 It's clear that Diana will be hugely missed, but it's not only her colleagues that Diana has had a huge impact on.
Diana has supported me greatly throughout my transition into my new role. She has a world of knowledge and has been an inspiration to learn from. Diana is dedicated, passionate and provides excellent care. You'll be missed!

Katie Andrews – Spinal Clinical Nurse Specialist
We are all going to miss Diana enormously. However, she is very much due a well-deserved rest, because you will never meet anybody as dedicated and hard-working as Diana Lavelle!

Ursula Emery – Performance & Operations Manager – Paediatric Surgical & Specialised Services
So often, here at The Grand Appeal, we hear how members of staff at Bristol Children's Hospital have inspired our supporters to start their fundraising journey. For 15-year-old Ramarni, Diana and the wider Spinal Team left such a mark, that she raised over £5,000 to say thank you.
Ramarni said: "From my very first appointment with Diana, she was amazing. She helped me to feel calm and confident before my first surgery and she always had the most positive attitude. I could talk to her about any of my worries or concerns.
"I cannot put into words my appreciation for not only Diana's skill but also her commitment and compassion throughout my experience at Bristol Children's Hospital. If Diana had such a positive impact on me, I know for sure that she must have had the same effect on many other children undergoing spinal surgeries at Bristol. I'm sure Diana will be missed at the hospital by all her patients and the Spinal Team."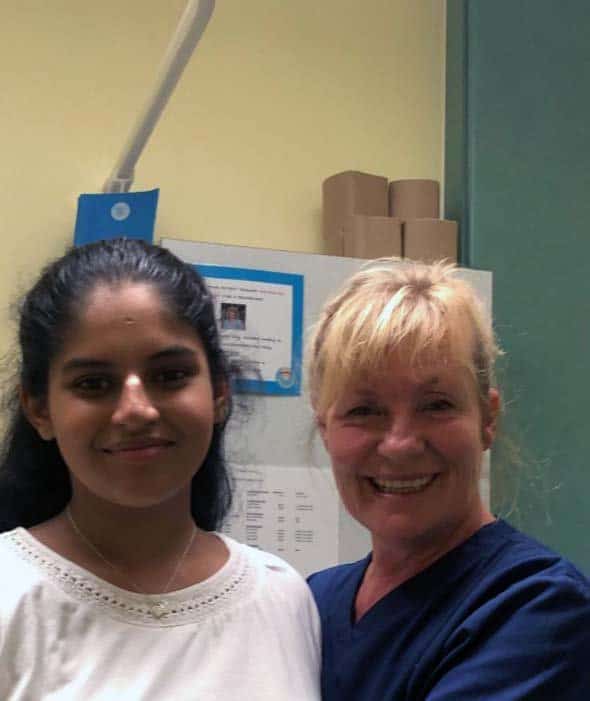 Team Grand Appeal would like to wish Diana all the luck in her next adventure. She is a fantastic example of the many members of staff at Bristol Children's Hospital that dedicate their lives to making a brighter future for sick children. We feel privileged to work alongside them as the dedicated Bristol Children's Hospital Charity.
Donate today
Help us support hospital staff working on the frontline