The team from Kings Court Trust, a local Bristol business and one of our wonderful corporate partners, took on a skydive as a team last August. They jumped from 15,000 feet – the highest you can go in the UK – and Hayley, one of the team, shared with us how it's helped them grow as a team.
How many of you signed up to the skydive – was it most of the office?
"There were seven of us in total who braved the skydive."
Could you describe how your feelings changed leading up to and during the skydive?
"We signed up months in advance, and we got more nervous as the date got closer. We knew what we were doing was for a fantastic cause, and we knew we'd already raised a phenomenal amount of money.
When we were in the plane, it was a mixture of nerves, excitement, and anticipation of what we were about to do. It was also emotional knowing we were all doing this, facing our fears and pushing ourselves out of our comfort zones. Once we landed, we were all so excited and on such a high for the rest of the day!"
How did you find fundraising?
"Having a JustGiving page set up page made it easy for people to donate and sponsor us. We shared why we chose to support The Grand Appeal and provided literature that the charity fundraising team gave us. This helped us show what the money we aimed to raise could do for sick children and their families.
We were blown away by the support we received."
Has the jump changed your relationships with those colleagues, and how you work together as a team?
"It has bought us closer together. We all supported each other and gave each other words of encouragement on the day.
We all have that experience we shared that we will never forget."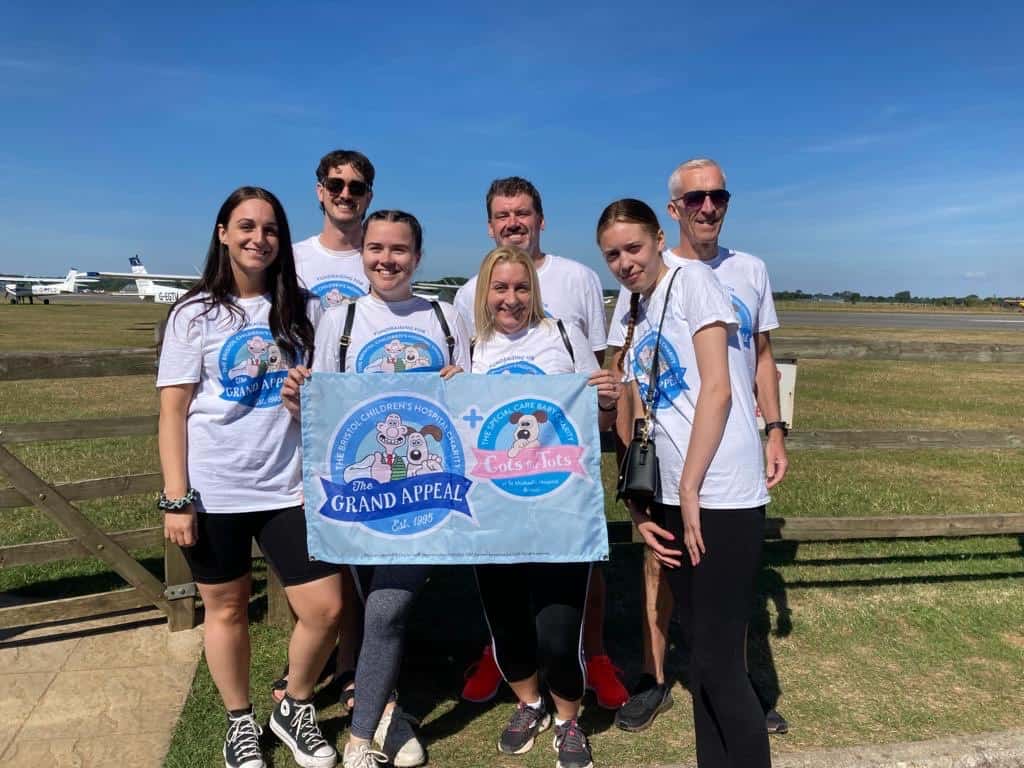 Do you feel you have more camaraderie, trust and better communication with your team now?
"I believe so.
It's a bit of a cliché, but when you experience something like this, something that you wouldn't do every day, something you may only ever do once, it does help to experience it with colleagues.
It's something unique to us as a group that we will always have in our memories, and we will never forget it."
What was the driving force behind choosing to fundraise for Bristol Children's Hospital?
"One of our colleagues, a fundraising team member and fellow skydiver, has a personal connection. The hospital supported his family when his baby nephew was poorly.
We wanted to support The Grand Appeal because of their incredible work and show our support to our colleague and his family. They were overwhelmed by how much money we were able to raise, and they were there on the day of the skydive, cheering us on – this made the occasion even more special and rewarding."
What would you say to other businesses and teams considering taking on a skydive? What words of encouragement would you like to share with them?
"Go for it! It may sound scary, and you may feel you can't do it – but you can!
The Grand Appeal supports you and gives you advice and information ahead of the event (including zoom calls), so you know what to expect on the day. When you get there, you are really looked after. Skydive Buzz made us feel safe, and talked us through every step of the process, even on the plane, which helped make the experience what it was.
It's a feeling you can't explain until you have done it, and the difference you can make to the hospital is unimaginable!"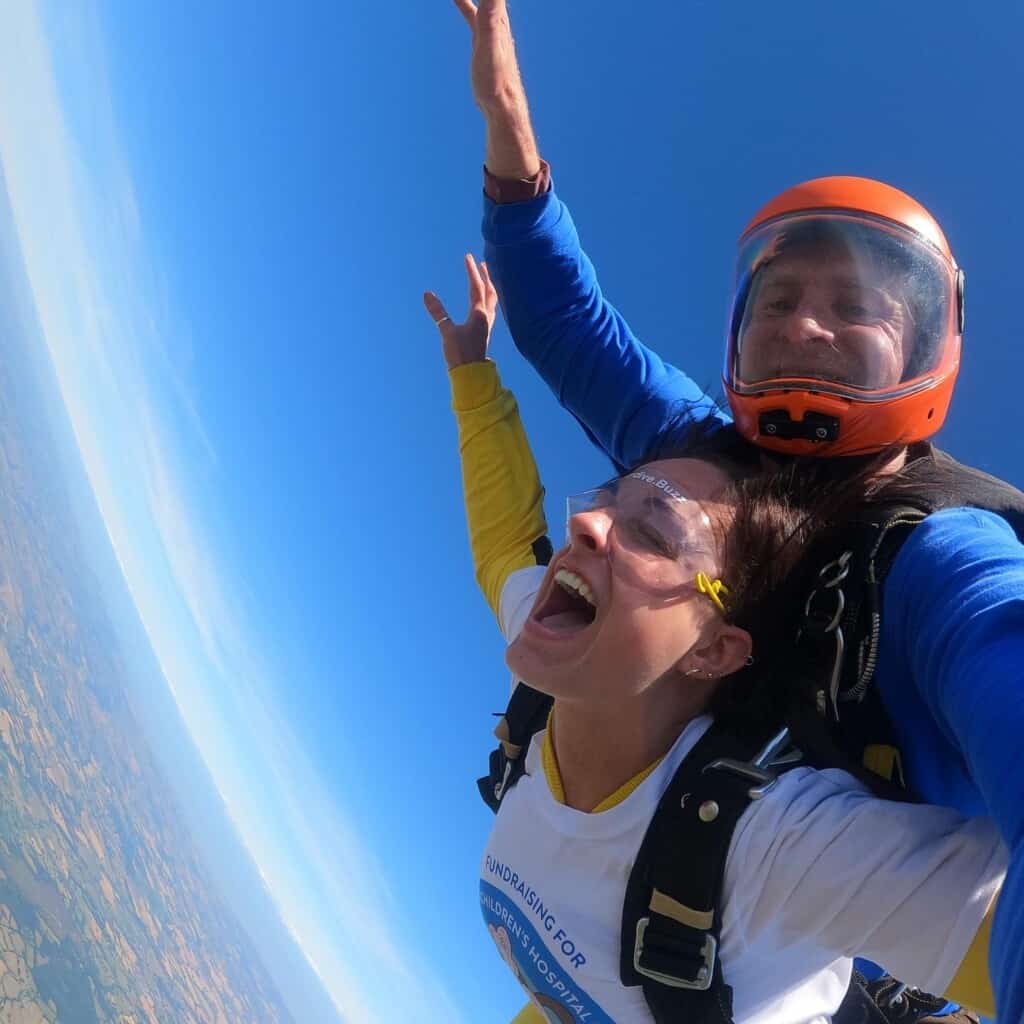 A huge thank you to the brave team from Kings Court Trust for taking on the skydive, raising an incredible £8,257 for Bristol Children's Hospital, and sharing their experience with us.
If this sounds like something you and your colleagues would love to do together, sign up to take on a skydive with your team today!
Take on a skydive with your colleagues
Will you fundraise for sick children?