In September 2018, the nation's favourite pooch Gromit returned for his second starring role in a grand showcase of all 67 sculptures from our hit summer trail, Gromit Unleashed 2, joined by his fellow Academy Award®-winning characters Wallace and Feathers McGraw!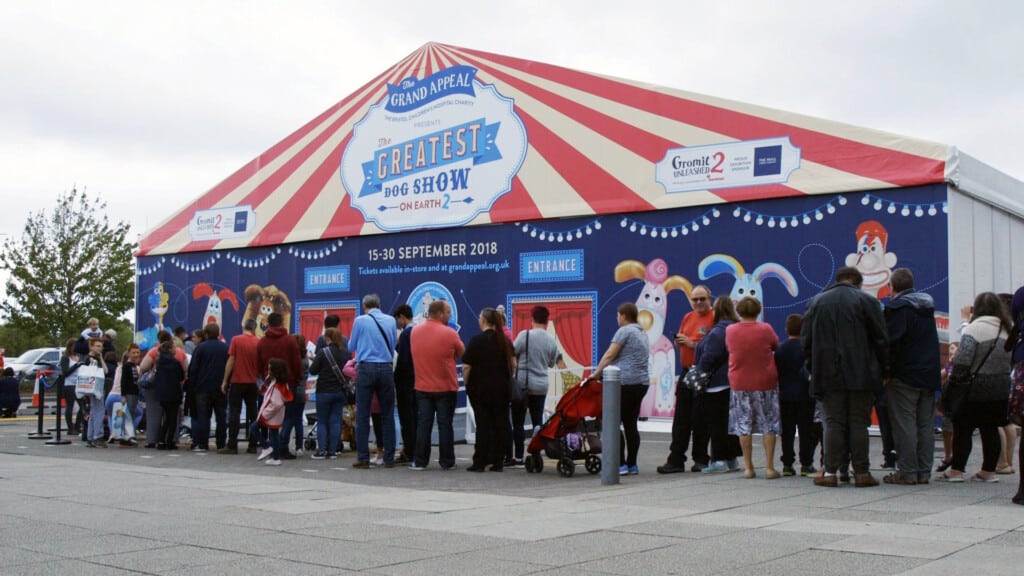 Coinciding with the 250th anniversary of the circus, The Greatest Dog Show on Earth 2 combined carnivals and canines.
Returning to The Mall at Cribbs Causeway once again, the exhibition gave trail fans one last chance to see all the dazzling designs before they went under the hammer.