Passports and helmets at the ready!
Join the ultimate four-day cycling adventure next June – the London to Paris challenge.
Whether you're a cycling enthusiast wanting to give back or a beginner looking for a challenge, this is your chance to achieve an amazing personal goal that you'll remember forever.
We've teamed up with some other incredible children's hospital charities across the UK to create one cracking event.
---
The route:
Starting in London, you'll ride through beautiful English country roads as our route takes you from Kent to Dover before crossing the English Channel to Calais.
Once you've reached dry land, don't forget to cycle French style and keep to the right.
Enjoy some picturesque views as you cycle along quiet French country lanes, travelling through traditional market towns with views of Northern France's rolling green hills, passing the poignant war memorials and cemeteries of the Somme.
Have you ever dreamed of visiting the Eiffel Tower? Well, now is your chance! The finish line awaits you at Paris' iconic landmark—the perfect way to end such an incredible challenge.
---
Unsure if you can raise the minimum sponsorship?
We've got you covered! Please get in touch with Nathan and we can support you throughout your fundraising with ideas, tips, and expert help.
Click the 'sign up' button at the top of the page

Pay your £125 registration fee

 
Set up a JustGiving page to kick-start your fundraising

 

Share your page with friends, family and colleagues to let everyone know about your epic challenge

Raise a minimum of £1,640

 
Minimum sponsorship: 
To join our team, you must commit to raising a minimum sponsorship of £1,640 per person.

 

We must receive £1,312 of this amount by 30 March 2022 towards your trip costs.

The remainder of your sponsorship must be sent in no later than six weeks after your return.

 
Fundraising advice and resources from our dedicated team 

 

A bespoke cycling jersey featuring the iconic duo characters Wallace & Gromit

 

A fantastic pre-event information evening to meet your fellow cyclists

 

Full technical support during the challenge from fully qualified cycle leaders 

 
Four nights hotel accommodation in twin share  

 

One-way Eurostar ticket to bring you back to London from Paris

 

Coach transfer from St Pancras to the start venue for those who require it

 

One-way ferry cross from Dover to Calais, including support vehicles

 

Meals included (breakfast, lunch and dinner), starting with lunch day one through to breakfast on day five

 
Water stops – two per cycling day in addition to lunch offering tea, coffee, water, cordial, Haribo, pain au chocolate, croissants and other snacks  

 

The event team will look after all your luggage catering and mechanical needs 

 

Medals and fizz finish  

 
As the amount that we pay to Global Adventure Challenge for your package exceeds £500, you will be considered a 'professional fundraiser' as defined by the Charities Act 1992. This means that you must give the following statement when you are obtaining sponsorship:   
"I am participating in a cycle ride to raise funds for the benefit of The Grand Appeal. I have guaranteed to raise at least £1,600 for the charity, of which approximately 60 per cent will be used to pay for the costs of my travel and accommodation."   
If you'd like more information about being a professional fundraiser, please email our events team. 
If you're interested in our London to Paris cycling event, please get in touch with Nathan below.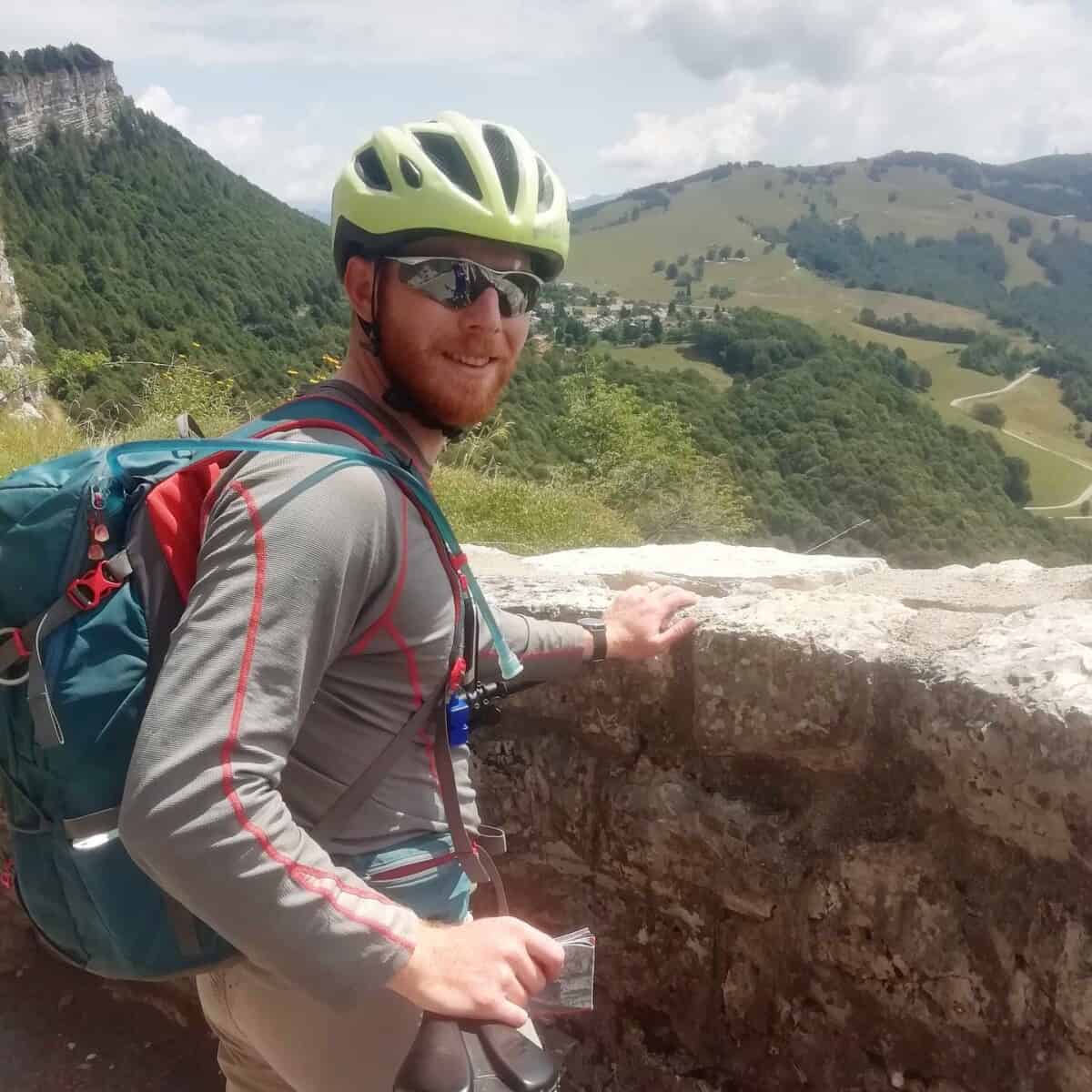 Senior Events Fundraiser
Nathan Fuller
Nathan looks after our events team here at The Grand Appeal. Contact Nathan if you are interested in hearing about new events, events partnerships, or more about future events.
Yes! You do need your own bike and we advise that you have it serviced before this challenge. We also recommend a professional bike fit as this can make a huge difference to your comfort while riding long distances. 
To complete this challenge, we suggest a road bike.  
You do not need a Garmin as the route will be fully signposted or guided. We will be issuing the GPX files prior to the event so if you do have a Garmin, we advise you to bring it. 
No. The route is fully signposted. 
Before the start of the event, Global Adventure Challenge will provide you with route cards and maps, please use these to familiarise yourself with the route. 
Lunch on day one, breakfast, lunch and dinner on days two, three and four, and breakfast on day five. 
Plus, refreshment stops including water, fruit and a variety of snacks, energy bars and cereal bars every 15-20 miles cycled approximately. 
If you have any specific requirements for cycling such as energy drinks, gels, supplements, or protein shakes, we advise you to bring these. 
We suggest you take out your own travel insurance to cover you and your belongings on this event.  
We welcome you into Team Grand Appeal! By completing this event with other supporters of children's hospitals across the country there will be plenty of like-minded cyclists supporting great causes.  
Basic spare bike parts and mechanics will be on hand but please note, Global Adventure Challenge cannot cater for every eventuality; therefore, you should ensure your bike is in full working order and in good condition.  
We advise you to book a hotel or rent a room on Airbnb.com. 
Yes. You can add this to your trip, get in touch for details and costs. 
No. A one-way Eurostar ticket from Paris to London, is included in the cost.