Could you climb a virtual mountain?
Have you ever dreamt of climbing one of the world's greatest landmarks? Well, now's your chance to have a go, without leaving the comfort of your own home. Whether you're a country lover or a city dweller, big or small, we have the stair challenge for you.
City dwellers
St Mary's Church is Bristol's tallest building, with its spire reaching a stately 89 meters = 405 steps
The Shard is Europe's tallest building, standing at an imposing 310 meters = 1,409 steps
The Burj Khalifa is the world's tallest building, standing at a whopping 828 meters = 1,409 steps
Country lovers
Snowdon is our busiest mountain in the UK, standing at glorious 1,085 meters = 4,931 steps
Ben Nevis is the tallest mountain in the UK, standing at an impressive 1,345 meters = 6,113 steps
Everest is the most revered in the world, standing at an epic 8,848 meters = 40,218 steps
Supersize this challenge
Get the whole family involved and do a relay with your parents.
Challenge your colleagues and see who can climb the highest.
No stairs but want to keep it active? Choose a different challenge
Couch to 5k Challenge
30-Day Fitness Challenge
Exercise Bike Challenge – 100 miles a week
Treadmill Challenge – 50 miles a week
Organise a danceathon
Burpees Challenge – 100 in under five minutes
Don't forget to send us videos and pictures of your challenge so we can celebrate your achievements.
With any exercise challenge you choose, remember to start off slow, listen to your body and build up your strength and endurance over the coming weeks.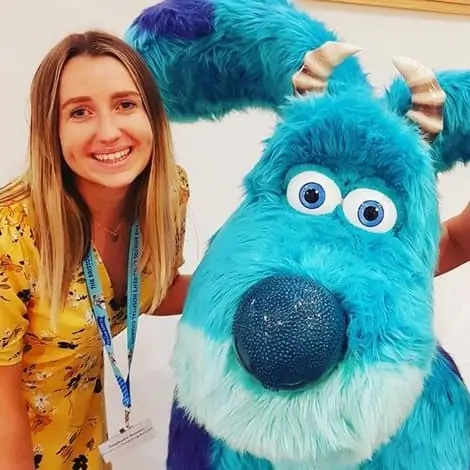 Senior Community Fundraiser
Steph Benson
Steph works with our incredible family of fundraisers, supporting them throughout their journey. Contact Steph if you are interested in fundraising on your own, with friends and family or if you are a school interested in our Charity of the Year programme.