For a baby born critically ill or premature, every second counts.
That's why back in 2019, we launched a special appeal to equip a helicopter with the very best kit for the Neonatal Emergency Stabilisation Transport (NEST) team.
This team of high-flying heroes transports some of the South West's smallest babies, including to and from St Michael's Neonatal Intensive Care Unit, for the life-saving treatment they so urgently need.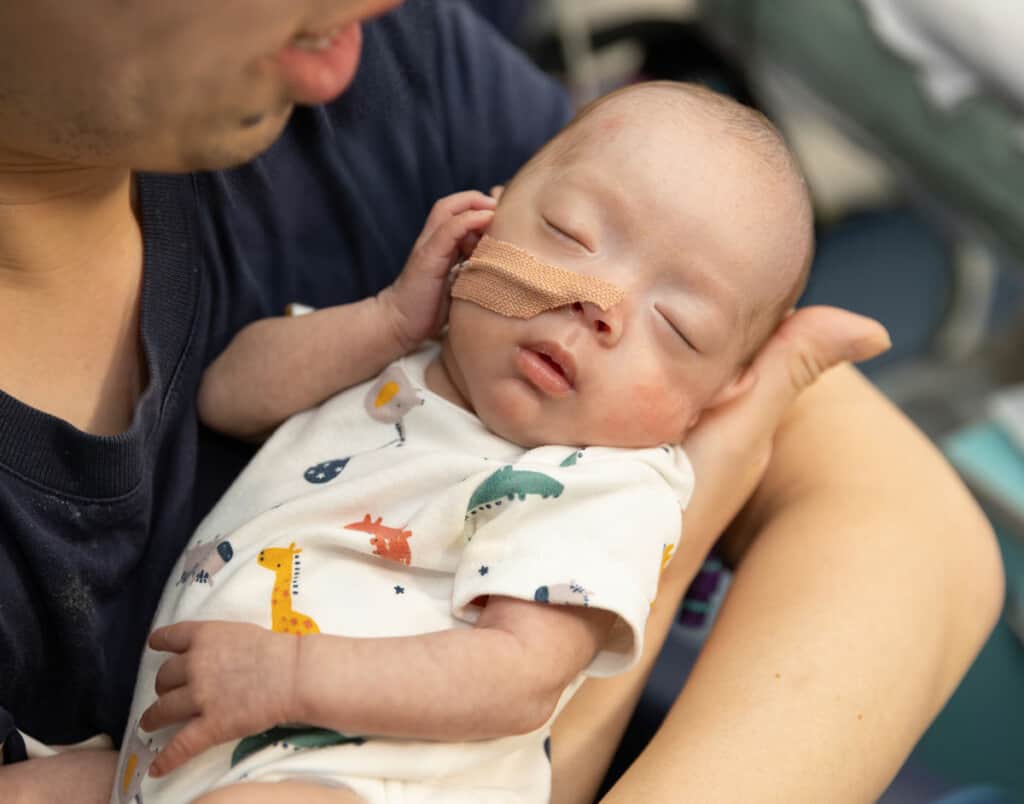 St Michael's is the only place in the entire South West region with the expertise to care for the most seriously ill babies who need major surgery or have a heart condition. They rely on the NEST team, which is made up of 24 doctors and nurses, to get them there safely. Thanks to the fantastic support of people like you, the team already has two well-equipped land ambulances.
However, the tiniest patients often present the biggest medical challenges – especially when they're being transported in the air. So, it's thanks to our fundraising family, the NEST team have access to specialist equipment they can use when they take to the skies to help even the smallest of babies. The team even has new uniforms to match.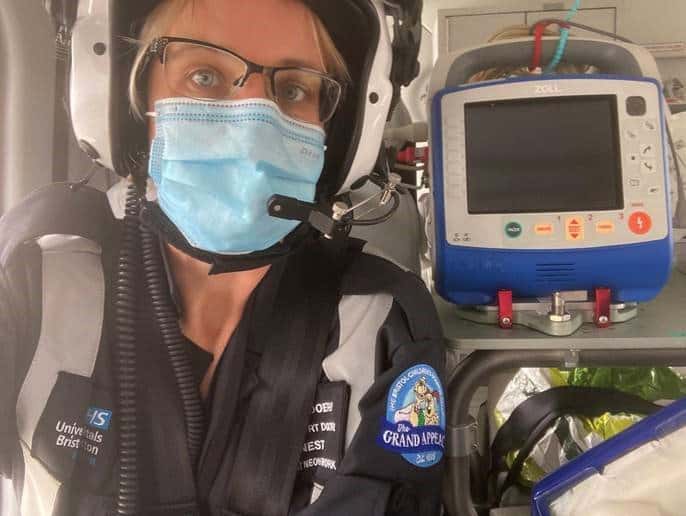 Having the specially designed flight uniforms makes a real difference. They're designed so well and make it easier to operate in the helicopter, as well as when we're doing a land transfer in an ambulance.

Patrick, Lead Nurse for Neonatal Transport
Since 2019, the team has used their newly equipped helicopter, cutting down transfer times and the strain on little lives. Mums and dads can now pour all their energy into caring for their child rather than worry about the length of time it could take to travel to NICU or back home again.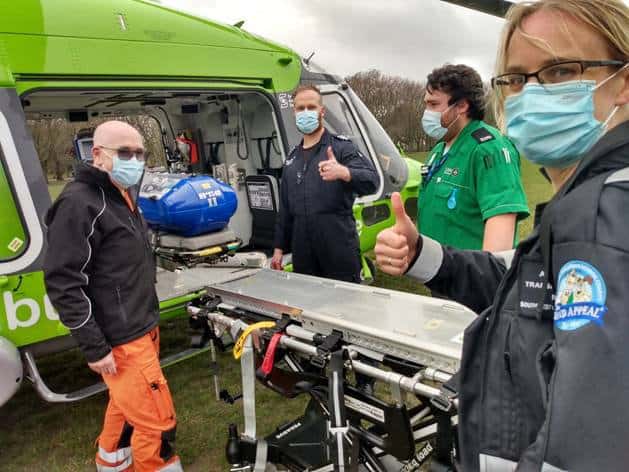 Patrick, the Lead Nurse for the NEST team, said: "This new equipment makes a huge difference to the families of the smallest infants we transfer. From knowing that we're doing the most we can to keep these babies safe and comfortable, as well as being able to provide the necessary critical care should they need it."
Our work doesn't stop there, though. Every day, we strive to make the Neonatal Intensive Care Unit the very best it can be. And to do that, we need your help.
Donate today
Support families facing every parent's worst nightmare.