Join forces with 24 other companies and support The Grand Appeal's sensory play programme at Bristol Children's Hospital.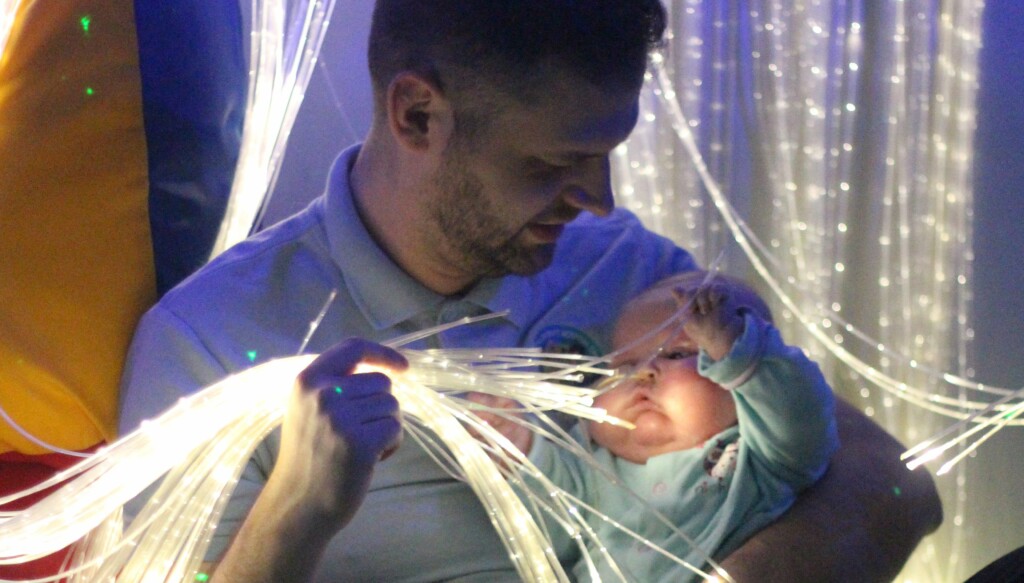 The impact of sensory play
Our Sensory Play Practitioner, Marius, works in a dedicated sensory play room and by a patient's bedside to encourage interaction and engagement with the world around them and feel more at ease in their current surrounding. With ceiling mobiles, music, bubble tubes, tactile toys and fibre optic lights, children can use this safe environment as an outlet for their feelings. This sensory play programme costs £25,000 a year to run. But the difference it makes is invaluable.
We are giving 25 businesses the chance to be a part of Play 4 All, which means you will be able to help give a child with additional needs, an opportunity to express themselves in a safe, adapted environment. Every day, our Sensory Play Practitioner brings relief and rehabilitation into the challenging lives of these young patients and you are ensuring that this vital programme continues over the next year.
Making the most of your year
Your business will have a whole year to raise £1,000, so let's make it a year to remember! Organising fundraising events on top of your everyday work can be tough, so why not ask your colleagues to get together and form a small committee to make a big difference? Download our Play 4 All Fundraising Pack and complete the registration form to take part in this exclusive business challenge.
Once your business has signed up, we'll send you fundraising materials that can be used to help promote your events.
Our Corporate Fundraiser Helen is on hand to help you make the most out of your fundraising. Whether you have a question about your JustGiving page or you need to order some more resources, you can contact Helen at helen@grandappeal.org.uk